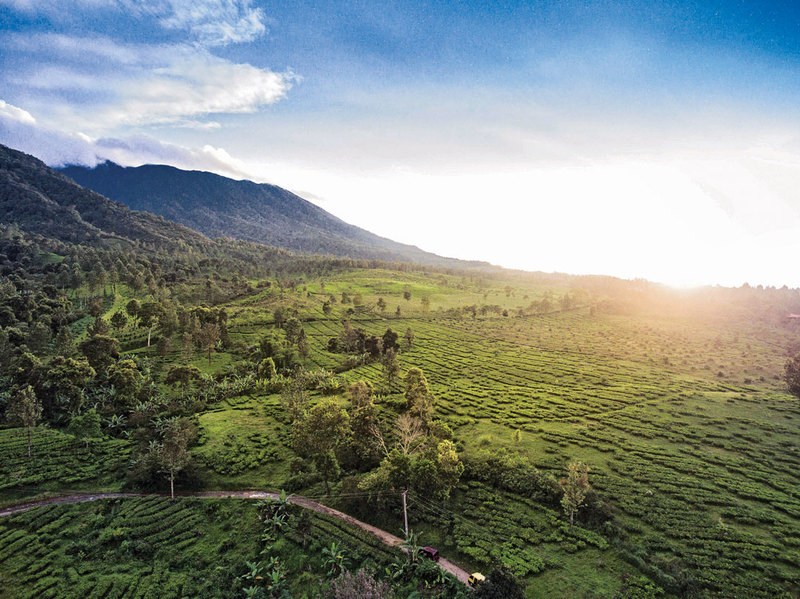 Escape the hustle and bustle of Jakarta and enter the cool and misty Puncak Highlands for an ideal weekend getaway.
Famous for its unique nature contours with cool and breezy weather, Puncak highlands Bogor is still one of Jakartan's main tourism destinations, whether just for strolling along the spread of beautiful labyrinth gardens and tea plantations, enjoying the breathtaking scenery, pumping adrenaline with extreme sports, or savouring culinary treats.
Despite the road leading to Puncak being uncomfortable to traverse, especially during weekends and peak seasons due to traffic congestions, a lot of city-dwellers are still compelled to visit. The beautiful and charming Puncak highlands Bogor scenery largely benefit from the expanse of tea plantations. Well known as Gunung Mas Agrotourism managed by PT Perkebunan Nusantara (VIII), the accessible tea estate offers stunning green view as far as the eyes can see with cool air. Located 1,200 metres above sea level, Puncak offers clear, cool air and unobstructed view of mounts Salak and Gede.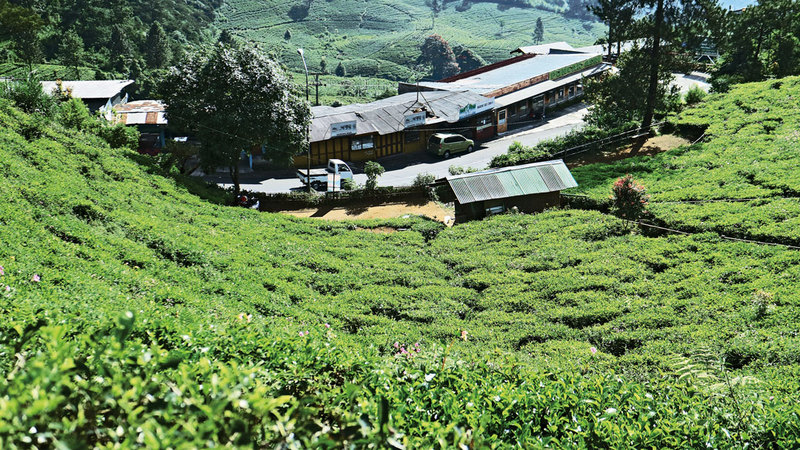 Touring the massive tea plantation is one of the most popular things to do here. You can enter and stroll around the peaceful plantation by joining a tour to gain a deeper insight and excellent knowledge of the tea process. See how the tea-pickers work to get best quality tea shoots and think that your job at home won't seem so hard once you witness the pickers climbing the hills with massive bags of tea leaves on their back. Besides tea walk, you can try various facilities offered ranging from accommodation, camping ground, horse riding, off road and ATV, and tea tasting in various cafés.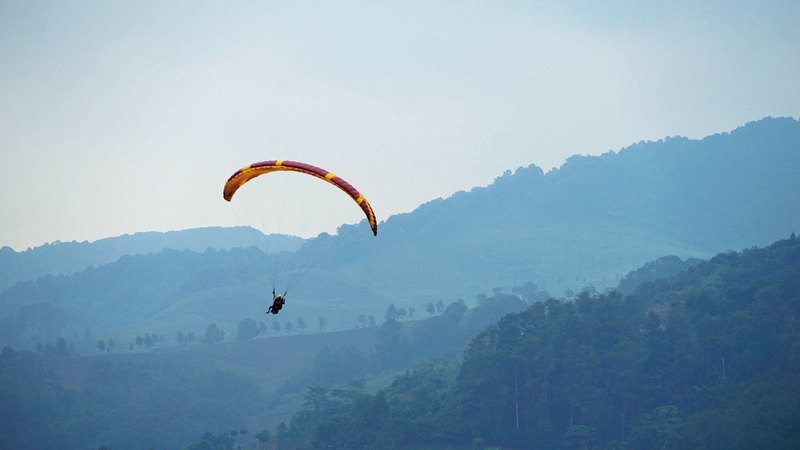 From Gunung Mas Agrotourism, you can head to Bukit Gantole by going through winding and uphill roads to challenge yourself and gliding above green rolling hills. Bukit Gantole is a popular venue among paragliding athletes and also travellers. Some operators encourage beginners to try the simple pleasures of this sports. Tandem flying is the ideal way to get a taste of paragliding. Flying with an experienced pilot will make you feel safe and comfortable as you freely take selfies for your social media feeds.
Celebrating Biodiversity
It's undeniable that Taman Safari Indonesia (TSI) is still a prime natural tourism attraction, especially to observe fauna diversity. Since it was built in 1980, the animal theme park has done more than merely preserve endangered animals. It completes the package as an attractive family, educational, natural tourist destination full of adventure.
TSI has collected more than 2,500 animals, not only from Indonesia but also various parts of the world.
The animals are allowed to roam in an environment that is made similar to their original habitat so that visitors can see and interact with the animals up close. You can discover the uniqueness of the animals based on available themes: Baby Zoo, Bird Aviary, Komodo Island, Penguin House, Primate Center and Reptile Tunnel. You can also enjoy its various attractions, such as Night Safari, Safari Trek and Outbound, Afternoon Safari and Panda Castle.
Where to Stay
Puncak highlands Bogor has no shortage of quality accommodations to ensure a memorable getaway. Visit thematic and family-friendly establishment Royal Safari Garden Resort and Convention, which features a variety of recreational activities ranging from a water park to a mini golf course. It's two signature restaurants, Sky Garden Resto and De'Savanna Restaurant promises a delightful dining experience together with loved ones in warm atmosphere.
Those looking for a sanctuary to relax while engaging in recreational activities in the middle of a mountainous backdrop with 5-star service will find pleasure staying at Royal Tulip Golf Resort Gunung Geulis in Ciawi. Within the hotel, you can enjoy a wholesome natural view and fresh mountain air while exercising outdoors. Stay on top of your game at the resort's driving range before challenging yourself on the 36-hole golf course. You can also swim or take a quick jog along the scenic jogging trails. The resort is also home to Mediterranean steakhouse FIRE Grill & Bar, recently named Best Steak & Grill Restaurant at NOW! Jakarta's BRBCA 2019. Carnivores and good food enthusiasts, a visit to this restaurant is compulsory if you're in the area.
With luxuriously appointed rooms, Pullman Ciawi Vimala Hills Resort Spa & Convention could be the perfect base for your next highlands excursion. As you are feeling the breezy cold wind, nothing can be more appetising than the smell of perfectly roasted beef, one of the things you'll find at Mad Cow Vimala Hills at Pullman Ciawi Vimala Hills Resort Spa & Convention. The exceptional steaks at Mad Cow comes from timeless recipes, sound dry-aging method and perfected cooking methods. Leaving the highlands, you can drive down the mountain towards the Bukit Sentul or Sentul City, a modern, eco-green city with attractions like water parks, a cultural centre and various culinary options at the floating market-designed Ah Poong. For natural attractions, there are several choices of nearby waterfalls that can be visited, like Ciburial, Hejo and Hordeng waterfalls. If you plan on staying the night at Sentul City, one of the best options is The Alana Hotel Sentul City.
The hotel recently launched Three Sixty Sky Lounge featuring modern and Instagenic design situated on the 11 floor of the hotel. Three Sixty Sky Lounge also provides two VIP room with the capacity of eight persons each which is very comfortable to hold private party. The lounge opens daily, from 3 to 11pm on weekdays and 12 to 11pm on the weekends.
Royal Safari Garden Resort & Convention
Jalan Raya Puncak 601
T: +62 251 825 3000
IG: @royalsafari_garden
FB: @RSG.Bogor
www.royalsafarigarden.com
---
Royal Tulip Golf Resort Gunung Geulis
Jalan Pasir Angin, Gadog
T: +62 251 756 3800
IG: @royaltulipgg
FB: @RoyalTulipGG
www.royal-tulip-gunung-geulis.goldentulip.com
---
The Alana Hotel & Conference Center – Sentul City
Jalan Ir. H. Juanda No. 76, Sentul City
T: +62 21 8428 0888
IG: @thealanasentul
FB: @TheAlanaSentul
www.alanahotels.com
---
Pullman Ciawi Vimala Hills Resort Spa & Convention
Jalan Raya Puncak, Gadog
T: +62 251 830 6888
IG: @pullmanciawivimalahills
FB: @pullmanciawivimalahills
www.pullman-ciawi-vimalahills.com
---
If you're planning on exploring Puncak highlands Bogor in the weekends, be sure to leave from home in the early morning before most locals start their activities. We recommend recognising traffic congestion hot spots, such as Cisarua and Cipanas markets which are located close to the street, Gadog crossroads, At-Ta'aun mosque's in and out parking lot, and major souvenir shops. Traffic is usually switched to one-way lane at certain hours during peak days. The best way to stay up-to-date is through official channels, one of which being the Bogor Police Force Twitter account, @tmcpolresbogor.
---
This article is originally from paper. Read NOW!Jakarta Magazine November 2019 issue "The Travel Issue". Available at selected bookstores or SUBSCRIBE here.