We all love a good feed, and hotels around town have curated veritable feats this Christmas. But why not celebrate the holiday for what it has always meant to be. NOW! Jakarta has curated a list of activities that one can participate in this holiday season.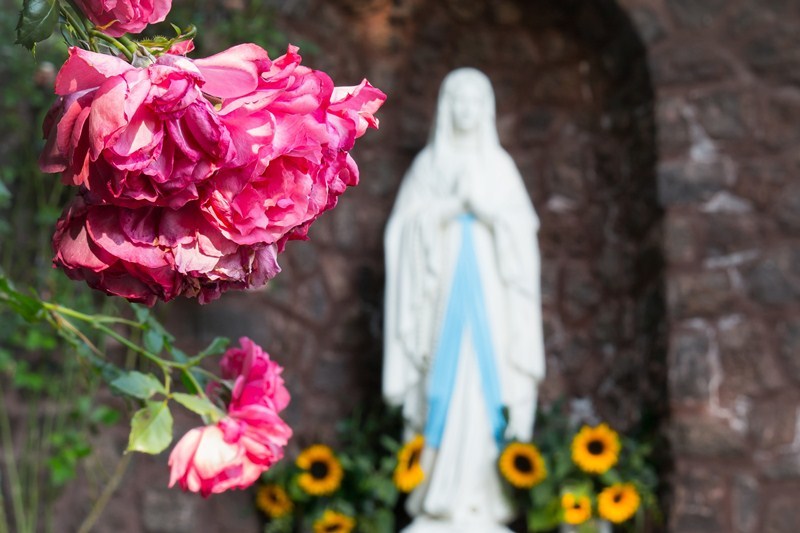 Pilgrimage to the Cave of the Virgin Mary
For the Catholic community, The Virgin Mary takes precedence. In Jakarta, the Catholic community often spends the Christmas and Easter holiday by visiting the cave of the Virgin Mary around the Cathedral, Kramat Church, Saint Joseph Church, Saint Antonius Church, Maria Fatima Church and Thereshia Church. Some members of the Catholic community also visit churches throughout the region that have a strong history such as Gua Maria Lembah Karmel (Cave of Mary Valley of Carmel) in Cipanas, Gua Maria Kaliori (Cave of Mary Kaliori) in Purwokerto, Gua Maria Sendang Sriningsih (Cave of Mary Sendang Sriningsih) in Prambanan, Gua Maria Palasari (Cave of Mary Palasari) in Bali, and Graha Bunda Maria Annai Velangkanni in medan, North Sumatra.
Christmas Charity
It's time to share the joy of Christmas with the less fortunate. Christmas may be an annual celebration that involves treats such as Christmas trees, and delicious meals, but it's also about giving gifts to those who may not have ready access to extravagant celebrations. Spend time at orphanages or homes for the less privileged. There are many charity programmes which can be contacted to organise visits
Celebrate Christmas with Culture
There are Unique Christmas Traditions Across Indonesia Blend Religion with Local Culture where cities across the country celebrate the holiday in a unique way. Cities like Yogyakarta, Bali, Manado, Maluku, and Papua has distinctive cultural celebration to welcome Christmas.
Christmas Art Activities
To remind us about the meaning of Holy Christmas, It all can be seen by watching Christmas performance. Pantomimes or plays, Choir performances or decorating Christmas trees are a fun way to teach children about Christmas and the values of the season through art. Songs and visual mediums are believed to be the best medium to deliver the true meaning of Christmas. This year, Ciputra Artpreneur and Ananda Sukarlan are hosting a concert for Christmas and New Year. Some independent theater group and intercultural schools also encourage their students to join play and choir competition for Christmas.
Pop Up White Christmas
In Jakarta, Christmas time is always hot and one never gets to experience of the joy of a "white Christmas". Malls and shopping centres in the city such as Puri Mall, Ciputra Mall, and Lotte Shopping Avenue have pop up festivals themed around a White Christmas where one can find artificial snow and ice skating fields. With entry fees ranging in price from IDR 65,000 to IDR 100,000, children can feel the magic of the season without having to go overseas.
Christmas Dining Experience
During Christmas, the restaurants around Jakarta may be fully booked as families and groups choose to dine in many of the city's restaurants. Make sure to reserve early. We've got a list of the many options available this season. Read more in our feature Celebrate Christmas and New Year in Style at the City's Top Hotels.