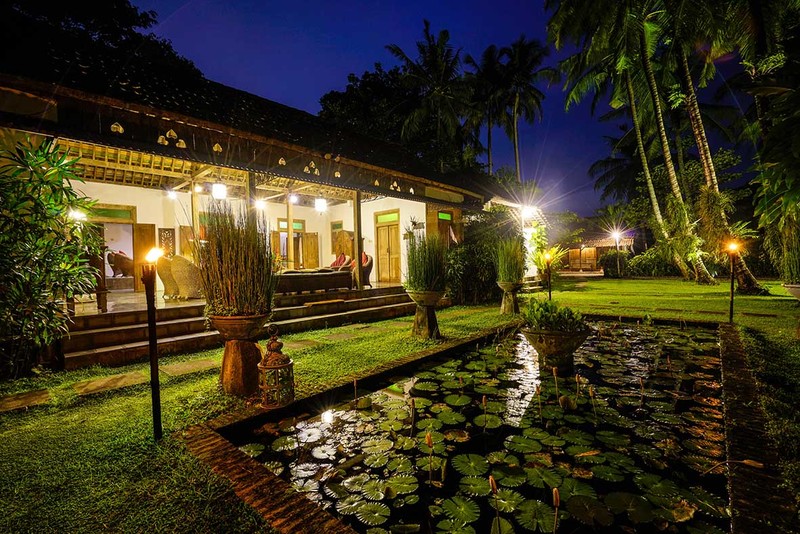 An insight into Javanese life past and present
Located in a real village setting, in fact created out of some of the original village houses, d'Omah Yogya Hotel is a small boutique hotel arranged across a number of separate compounds, and offers luxurious accommodation, great food and efficient service in a tranquil, authentically welcoming atmosphere. "This is more than a hotel, it is a unique opportunity to discover the soul of Java," says Alistair Speirs , who has enjoyed the unique atmosphere there on several memorable occasions.
Guests at d'Omah Hotel and Village Resort quickly sense the passion, flair and dedication that has brought together beautiful, traditional antique wooden buildings, immaculately landscaped gardens, rare Javanese objects d'art and countless unique and wonderfully preserved pieces that evoke everyday Javanese and Indonesian life. Not only ideally situated for visiting the historic city of Yogyakarta, just a few kilometers away, d'Omah is also the perfect base for visiting the unique temple sites of Borobudur and Prambanan. Back at the hotel, visitors can enjoy the unusual open-air fitness centre, the jacuzzi and sauna, a spa and wellness area, and a whole bunch of natural spring swimming pools. The hotel also has a meeting room and gallery, housed in a totally rebuilt central Java teak-built dwelling.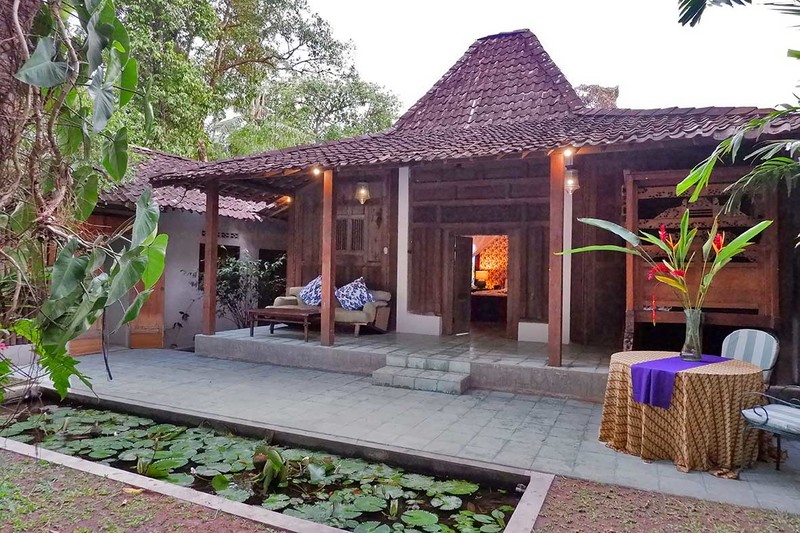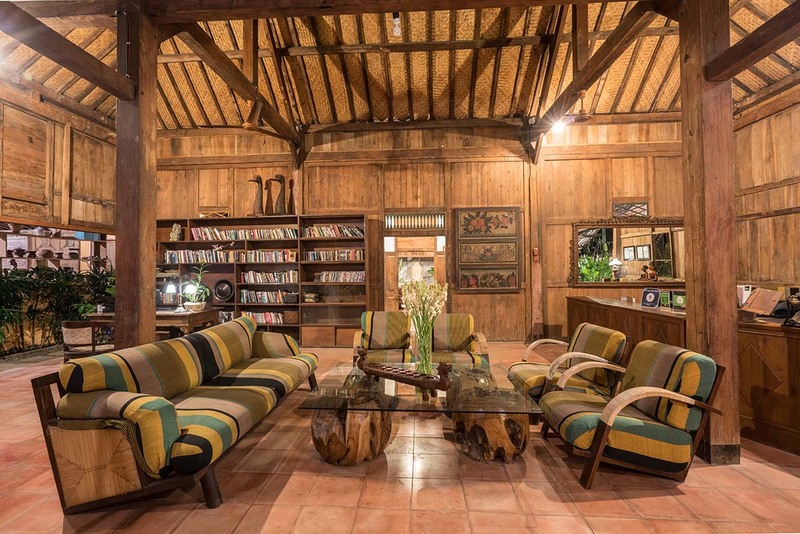 The elegant and open to the fields, d'Omah restaurant serves delicious local Javanese, Indonesian and western cuisine, which can be enjoyed in the dining area, overlooking lush green rice paddies, or in the comfort of the rooms and suites. On Sunday nights, d'Omah has been known to offer Rijstaffel evenings, with a delicious selection of these traditional dishes, accompanied by local Keroncong musicians playing in the background. This may not be happening at the moment due to the ongoing pandemic, but is a real treat. The adjoining Warwick Purser Gallery offers a range of craft products designed by Warwick, along with a selection of works by young local artists.
On the accommodation side, the deluxe rooms are generously spread across two and half acres of lush tropical gardens divided by a small river with the rooms located in four different compounds, each with their own swimming pools and all with their own specific character. All rooms have an individual character and come complete with all the modern conveniences expected from a hotel that constantly receives awards of excellence. Good Wi-Fi connections are available throughout the property. The rooms are featured with exquisite artworks and antiques from the owners private collection. Batik is used extensively throughout the property on walls, curtains and other interior accessories. The design of each compound ensures maximum privacy for guests.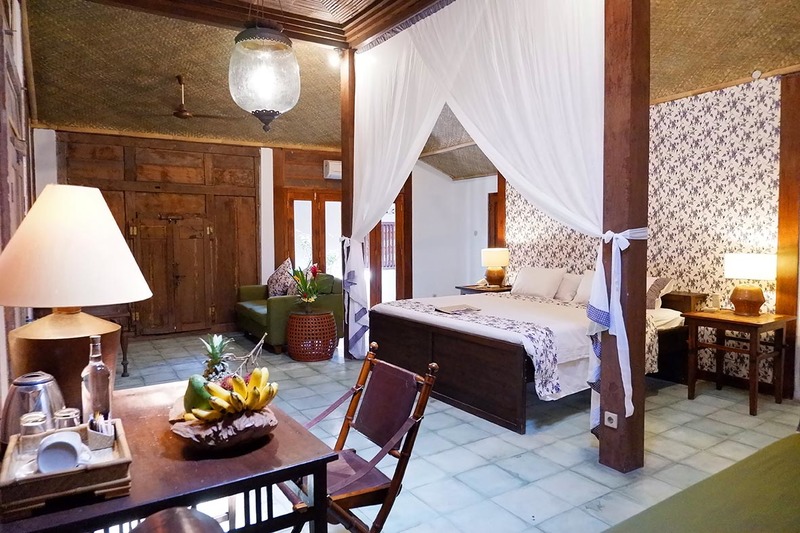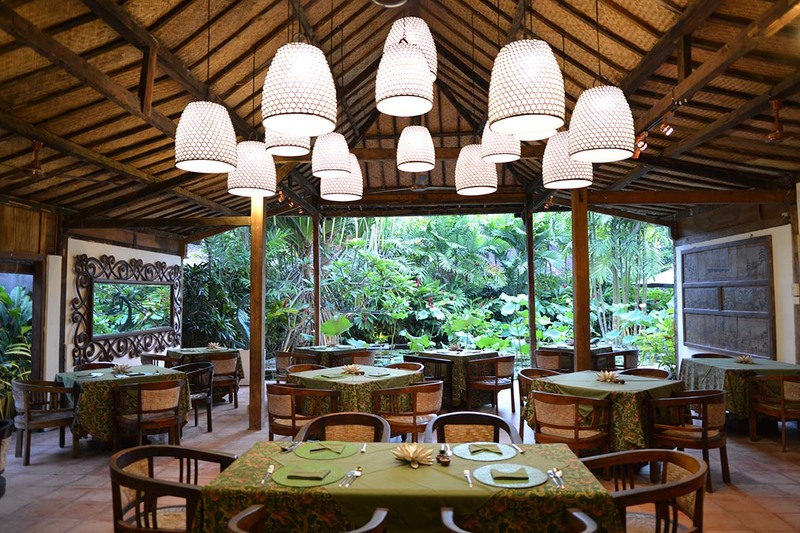 Then there are the Private Villas, which offer exclusive accommodation for the most discerning of guests within a small private compound. The villa has its own garden and pool with large living area with dining and kitchen facilities and feature the ultimate in refined Javanese culture and comfort. The villas are beautifully restored old village houses with large terraces offering a selection of places for quiet contemplation, reading a book or enjoying TV. Personal Butlers are also available upon request.
d'Omah Hotel and Village Resort is a central feature of Tembi Village. This provides guests with a unique opportunity to experience the authenticity and simplicity of life in a Javanese village, just seconds from the resort.Take a leisurely walk through the padi fields, ride a bike (or even a tandem) or treat yourself to a horse drawn carriage tour, and our friendly neighbors will warmly and proudly welcome you as you explore and discover Tembi and beyond.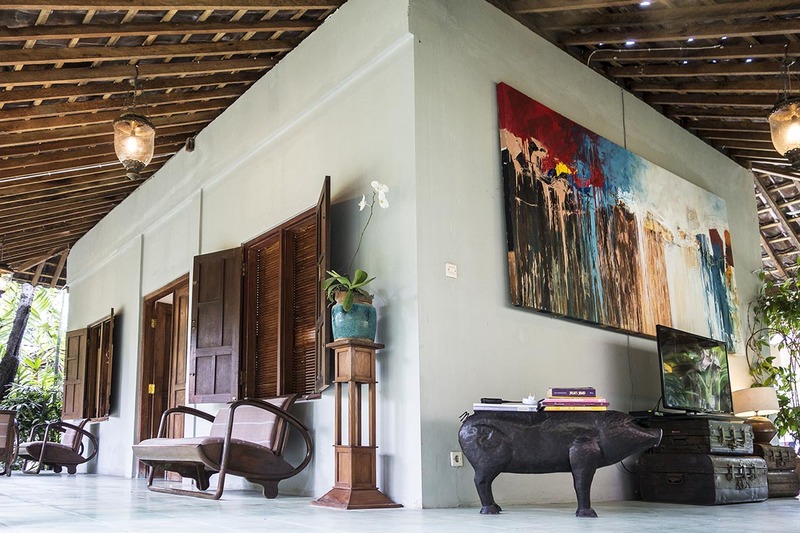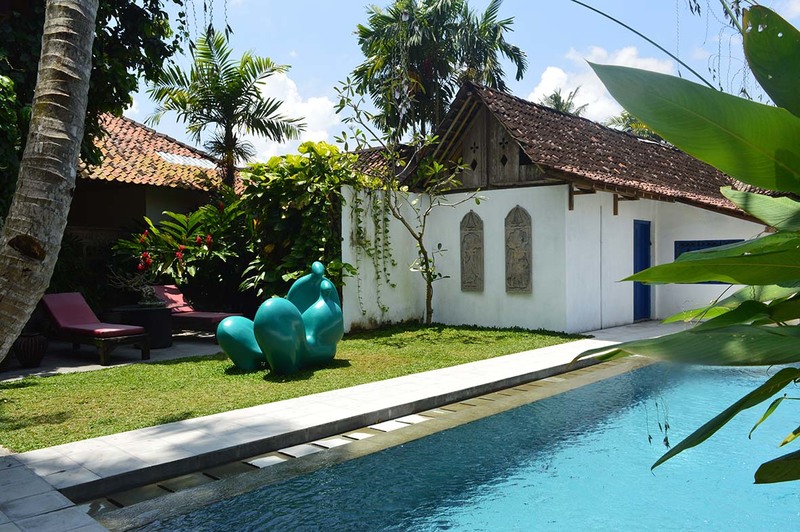 A really unique and authentic taste of Java, d'Omah Resort Village provides you with many reasons to visit many times, each time finding another aspect that really appeals. You may love the layout, the stunning bedrooms, the rustic charm, the friendly and attentive staff, the quirkiness of the entire resort and the real sense of being part of the d'Omah family during your stay. The resort is the personal vision and passion of the owner Warwick Purser who is a true renaissance man , combining careers in design, fashion and tourism.
Jl. Parangtritis Km 8.5, Tembi,
Timbulharjo, Sewon, Bantul
Yogyakarta - Indonesia 55186
Email: [email protected]
Phone: +62 274 368050
WA: +62 8995677388