From enjoying the thrills of walking 3,000 metres above sea level amid the snow-capped mountains in the Swiss Alps to soaking in the sun, sea, culture and attractions in Malta, these may very well be the biggest travel ideas come 2018. We've lined up some unexpected finds and secret favourites for you to consider as you begin planning for your vacations next year. Sit back, relax and read on for some fun-filled adventures for the globetrotter in you. Your career should be predictable, not your holidays.
Peak Walk, Switzerland
Calling all adrenaline junkies. Try the world-first suspension bridge on the Glacier 3000 that connects two mountain peaks in the Swiss Alps. From this spot, visitors get the most amazing views of the Matterhorn, Mont Blanc Massif, Eiger, Mönch and Jungfrau mountains.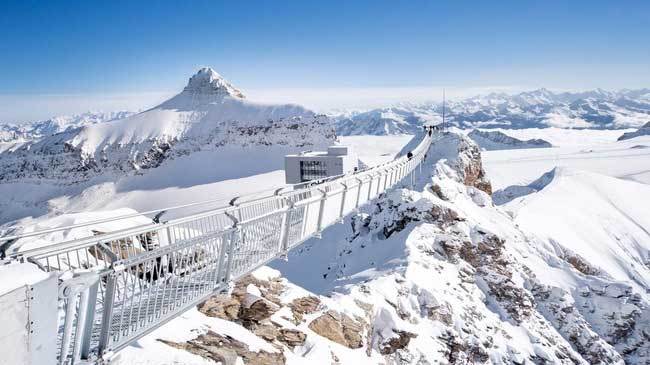 Situated in the Diablerets massif of the Bernese Alps in the canton of Vaud, the bridge is a new excursion paradise with adventurous chairlifts, alpine coasters and dog sled rides.
Visit www.glacier3000.ch or www.myswitzerland.com for further details. Live chats available.
Comino and Gozo Islands, Malta
Malta is holidaying as the mood takes you. Wherever you go around the archipelago, the scenery and architecture are just a complete delight for the eyes and soul. There's no better time to visit Malta than, well, anytime you wish, as bright blue skies and the ever-beautiful Mediterranean Sea are always waiting.
After all, this place gets more than 300 sunny days a year! Tiny Comino and Gozo Islands are the ultimate escape where the most rugged of all Malta's regions offer incredible views across the islands.
Discover more about Malta on www.visitmalta.com.
Charamel Coloured Earth, Mauritius
What's incredible about Mauritius is the fact that it's so far away, yet feels so much like home! A visit to a small village called Charamel Coloured Earth is a must-do!
Located in the south-western part of the country, the village contains seven coloured layers of sand, with the added bonus of beautiful sceneries along the road leading to Charamel—all lined up with sugarcane and pineapple plantations.
Visit www.tourism-mauritius.mu for more information.
Revelstoke, Canada
Canada is world-famous as a skiing and snowboarding destination with top-notch resorts on either side of the country. Among them, Revelstoke has been dubbed the greatest, for a good reason.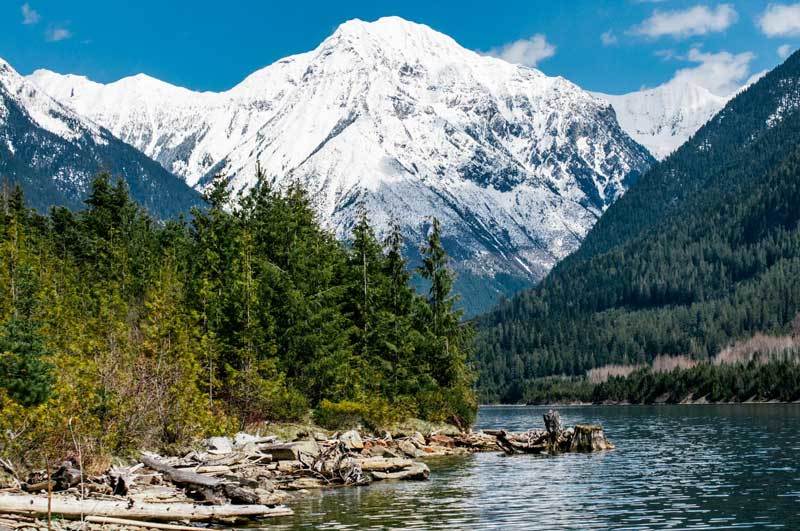 This giant of a mountain is said to be best suited to strong intermediates and experts. Home to some of the most spectacular scenery in British Columbia, Revelstoke also promises stunning views of rugged mountains, crisp glaciers, lush forests and raging waterfalls.
Visit www.audleytravel.com or www.vacationsbyrail.com for more details.
St. Petersburg, Russia
Living up to its reputation as Russia's second-largest and culturally rich city, St. Petersburg is the most accessible and most tourist-worthy city in the whole country. Often called "Paris of the East", the city has so much to offer.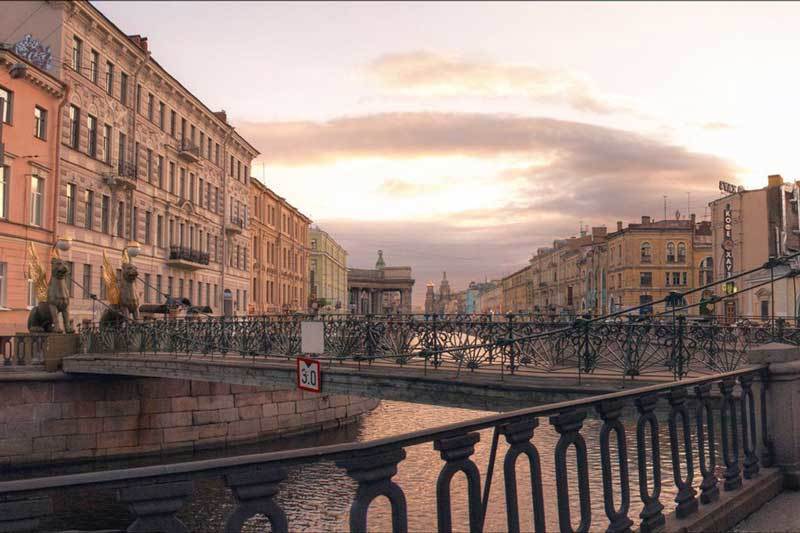 The Hermitage Museum is known as one of the largest, oldest and most mesmerising museums in the world. Founded by Catherine the Great in 1764, the location served as home of the tsars for almost 200 years. The museum was opened for public in 1852 and has since boasted the largest collection of paintings in the world. Another highly recommended activity in St. Petersburg is strolling around the Summer Garden and breathing in the serenity of its beautifully decorated avenues.
Find out more about the city on www.visit-petersburg.ru or www.expresstorussia.com.
Ljubljana, Sarajevo, Bosnia and Herzegovina, The Balkan Peninsula
Long overlooked, not many may realise that tourism industries in the Balkans are actually on the rise. It's only a matter of time before the top cities in the region capture the hearts and minds of world travellers with its Old World charms.
Ljubljana is Slovenia's capital and largest city and is famous for its large medieval castle and the island church above it.
Another stunner in the region is Sarajevo, the capital of Bosnia and Herzegovina, known as "the Jerusalem of Europe" for its religious diversity. Here you'll find various houses of worship – Christian, Islamic and Jewish – within walking distance from each other. Moving past its tragic history, which saw the city on the brink of annihilation in the 1990s, Sarajevo today boasts welcoming cafés and good-value lodgings set against a curious architectural mixture of Ottoman, Yugoslav and Austro-Hungarian buildings.
Visit www.balkanology.com for an overview of the Balkans and plan your trip on www.enjoybalkans.com
Copacabana, Brazil
Avenida Nossa Senhora de Copacabana is downtown Rio's most fashionable and famous section that is bordered all along one side by kilometres of white sand and breaking surf. Copacabana's world-renowned walkway was designed in the 1930s to reflect the waves in the sea.
The broad promenade features traditional Portuguese white-and-blue stone wide walks, filled with sun-worshipers and swimmers. It is also a popular playground for kids building sand castles. Copacabana beach has tons of ideas for refreshments. Stroll the street here and you will find numerous quaint small bars, restaurants, shops, cafés and beautiful old buildings along the main street.
For more details, visit www.visitbrasil.com or www.rio.com.
Nusa Penida, Bali
Jump into Nusa Penida for a more secluded island experience. Located in south-western Bali, Nusa Penida Island offers you beautiful, pure beaches and the chance to engage in conservation and community development.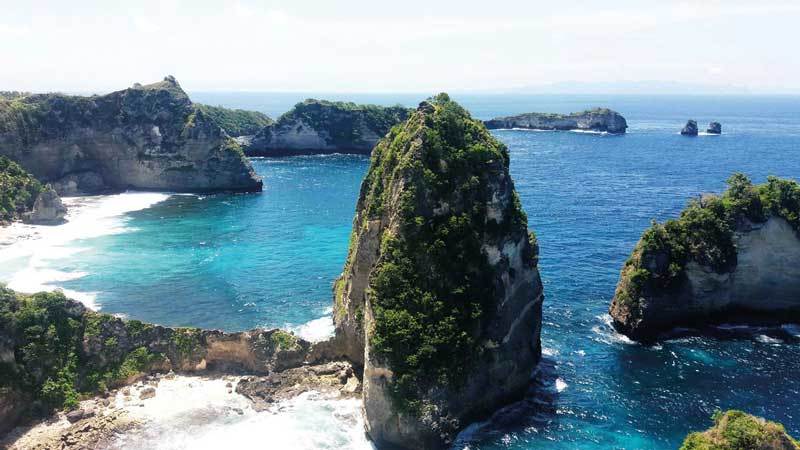 Lend a hand to help rehabilitate and conserve endangered turtles or join the Friends of the National Parks Foundation to learn more about its holistic approach to restoring habitat and protecting wildlife. The island also offers a great variety of dive sites that will guarantee you making plans for second and third – if not more — visits.
Visit www.baliocean.com for more details and an overview of recommended activities.
Ireland
Beloved by many, St. Stephen's Green is a city centre public park in Dublin. It first opened in 1880 and today is situated adjacent to one of Dublin's main shopping streets, Grafton Street. Locally known as "The Green", the park not only offers recreation grounds but also a picturesque bridge, mature trees to rest beneath, and the ubiquitous Duck Pond.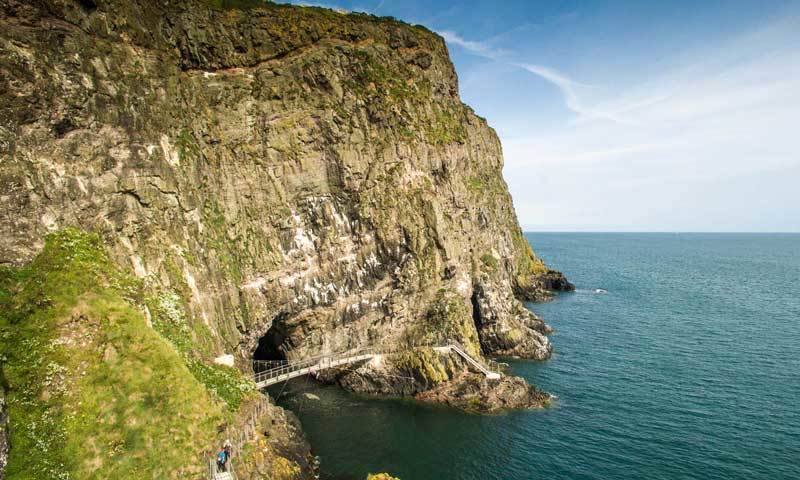 Other highlights are Dublin's premier Georgian buildings as well as the iconic Shelbourne Hotel, with the finest treat of afternoon tea at the Lord Mayor's Longue. Another iconic place to visit is the Cliffs of Moher in the western part of Ireland, with spectacular views towering 214 metres over the Atlantic Ocean. From the cliffs, visitors can see the Aran Islands in Galway Bay, the Maumturks and Twelve Pins mountain ranges to the north in County Galway, and Loop Head to the South. Approximately one million people visit this area every year.
Visit www.ireland.com or www.visitireland.com to discover more attractions in Ireland.