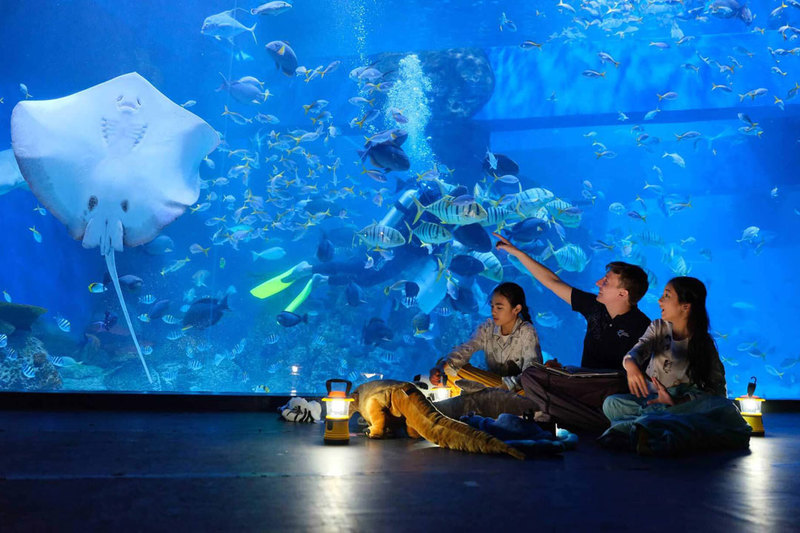 What was your reaction as you realised that business—and life—were not going to be as normal? Anger, frustration, determination, despair?
Business-wise, it is very frustrating. After salvaging a difficult first semester in 2019, we come out with a good result last quarter of the year. We hoped to extend the product and the business while boosting confidence to the owners in 2020. Then, the flooding came, and now the pandemic. It's going to be an uphill battle throughout the year 2020 to come out with reasonable profitability.
What was your first challenge? How did you deal with it?
The first challenge was to make sure our staff is safe. We had to reduce possible spread of viral infection to other staff, especially when wildlife care needed to continue, performed by the keepers and aquarists. This was done by providing rapid test to all employees. Furthermore, we continuously encourage the staff to isolate themselves from public hotspot such as traditional market, public dining and avoiding the use of public transportation.
What was your biggest challenge and how did you manage that?
The biggest challenge was to deliver a salary cut policy to employee. It is a juggle between company's survival and individual employee's well-being. We have had to dip cash reserve as much as possible and try to secure aid fund from shareholders. Juggling all these numbers in spreadsheets and constant communication remain important to convince both employee and the shareholders on the best solution out of the crisis.
What changes have you had to make personally to get through this crisis?
In dealing with many difficult variables that have had very palpable effect to myself and those around me, I have learned to be more sensible and be more aware of assisting others in difficulties and in financial needs.
What have been the positive things that have come out of this?
I think the crisis taught us the importance of having good relationships among partners, vendors, shareholders, employees, customers. It also teaches us how to be more creative, agile, innovative yet vigilant when money becomes a scarcity.