The 1O1 Hotel and Resort continues the collaboration with Sketchwalker to run Travel Sketch in Yogyakarta after the success of the pilot programme in Bogor last year. Highlighting the city walk with creativity, the program aims to promote local destinations, preserving cultural and historical heritage in Yogyakarta.
Attended by more than 450 participants, Travel Sketch "Yogyakarta the City of Heritage" explores some historical places in the city such as Kranggan Market, Klenteng Poncowinatan, Tugu Yogyakarta Monument, Vredeburg Fort, Yogyakarta Zero Point (Titik Nol Yogyakarta), Beringharjo Traditional Market, and Malioboro Street.
Organized by Sketchwalker and The 101 Hotel Tugu Yogyakarta, the program started with the travel sketch workshop, sketch walking, and auction from Janury 6 to January 7 , 2018. Specifically, the program is expected to be able to encourage young people to express their creativity through sketching for good cause.
On the first day, participants joined the following workshop to learn about transportation sketch in watercolour, Human Interest, Heritage Architecture, also Interior Café and Resto Sketching. Illustrators and artists such as Agustinus MP, Sheila Rooswitha Putri, Artyan Trihandono, and Yandi Prayudhi are involved to share their knowledge in sketching.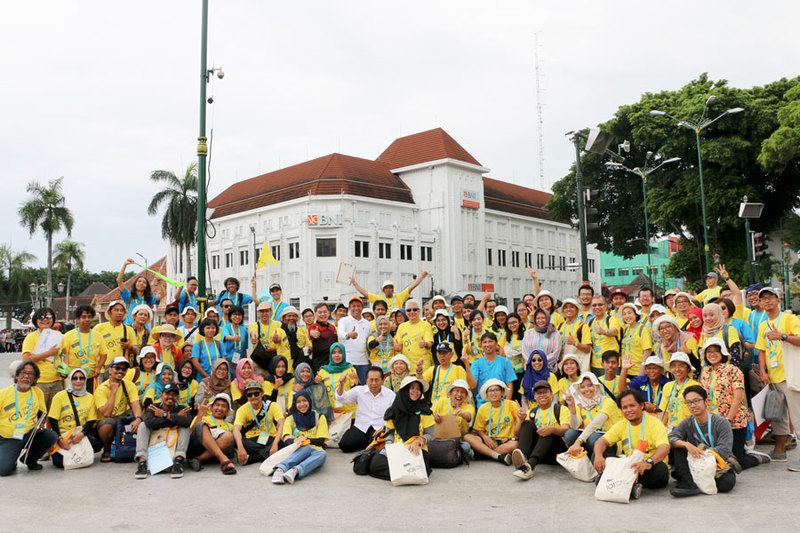 The workshop is followed with travel sketch to the location and few culinary spots where the participants practiced their skill while observing the city and the history behind it. Live sketching on the body of the White Horse bus and workshop Sketching for Kids with Odie Astadi inviteed more diverse participants to the project.
Later in the evening at Hotel THE 1O1 Yogyakarta Tugu, "Wedangan" fun gathering further explored the raising topic about "Mlaku, Ndelok, Nggambar" (Walk, See, Draw) by hosting the discussion with Butet Kartaredjasa, Djoko Pekik, Widiyatno, Irwan Sukendra, Suwarno Wisetrotomo, Nasirun, Motulz Anto, Artyan Trihandono and other cultural experts and famous artists.
At the end of the Travel Sketch project in Yogyakarta, an auction for the sketch was held as a fundraiser. With a total of IDR 26,8 million, the money is donated to the foundation that handles Autism children, namely SLB Bina Anggita School.
In 2018, the series of the 101 Travel Sketch will be organized soon in many city around Indonesia to promote local tourism.