In partnership with the magazine's clients, Yayasan Biji Sesawi organised an Iftar gathering for underprivileged women and children in Jakarta.
Yayasan Biji Sesawi, also known as The Full Life Community, is a local foundation dedicated to helping and providing training for the people from vulnerable backgrounds. The main goal is to help members to reach a better life by learning skills such as sewing, handicrafts, book-keeping and English. These activities have since established personal friendship and closeness with the women, as well as a deeper understanding and a more emphatic way about the obstacles of living in a big city like Jakarta.
The Iftar gathering was launched as a collaborative work between Yayasan Biji Sesawi, PT Phoenix Communications, NOW! Jakarta and a list of registered charities from valued clients through which it can give back to the community by serving others and to return the generosity that a community provides.
The event was packed with various fun-filled activities and giveaways, as it was a humble effort to help children and women to feel happy and cared for by the society. The initiative aimed to help them to feel part of society, especially in the Holy month of Ramadan. The idea was that this not only supported the less fortunate but also helped raise awareness of their situation among those who were gathered. It was a way of educating them about their life, their challenges, their happiness and their aspirations.
Maria Ann Sumual, the coordinator of the foundation expressed her feelings, "Ramadan brings out a special feeling of emotional excitement, lessons, mercy and peace. For us it is a privilege and a joy to be involved in these special Iftar meals."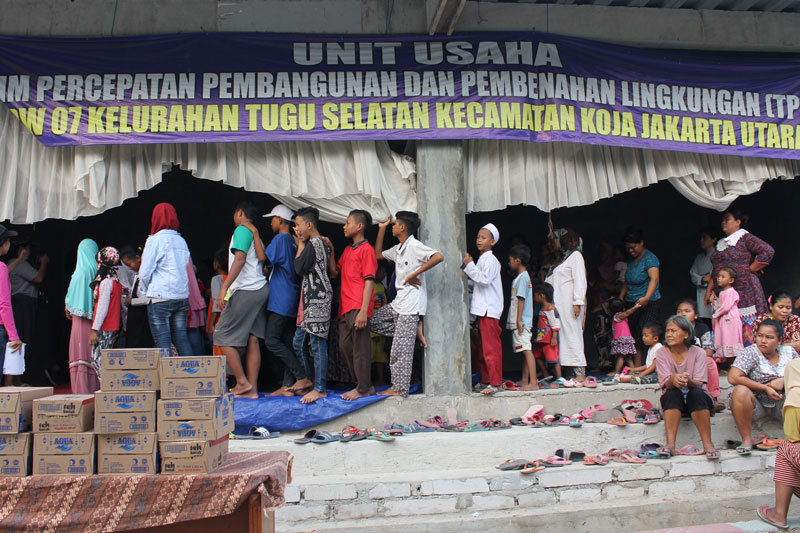 The Iftar gathering was sponsored by Grand Hyatt Jakarta, Raffles Jakarta, The Sultan Hotel & Residence Jakarta, Pullman Jakarta Indonesia Thamrin, Mandarin Oriental and Amuz Gourmet.