CAKAP collaborates with Bawah Anambas Foundation (BAF) to improve access and quality in education and social welfare.
Inequality in health, financial services, citizenship rights and infrastructure has always been a big concern for every country around the world. Education is no exception. Indonesia's biggest challenge lies in improving access as well as quality. The enhancement in educational attainment, access and quality has become the government's main agenda. Many of the targets, however, are still not achieved, and education inequality is still persistent.
Improved education quality in Indonesia requires more than just educational funds. It also requires even distribution of well-trained teachers and experts. In fact, children living in urban areas tend to receive a better quality education than those in rural zones. To help tackle some of the challenges, providing access to quality education in rural zones through technology is essential to meet the rights for all citizens.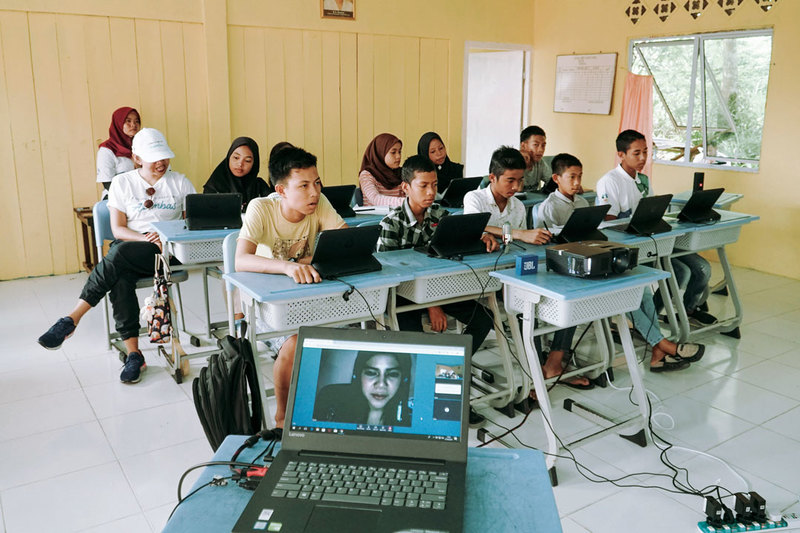 There is a rapid increase in adoption of technology for language teaching and learning. CAKAP, an Indonesian-based language learning app (co-founded by Tomy Yunus), measures up against traditional teaching. This app is meant to introduce language learning in a fun and filled way. CAKAP enables two-way learning interaction between students and professionals around the Asia Pacific region to improve foreign language skills from anywhere and anytime.
In the modern age of language learning, software is your friend! This year, CAKAP works together with Bawah Anambas Foundation (BAF), an Indonesian organisation that aims to improve the overall ecosystem in the Anambas, both underwater and terrestrial as well as sustainably lifting the community's welfare, to go big with a project called Digital English Club, providing digital English course for middle school students in Kiabu district, Anambas Islands Regency.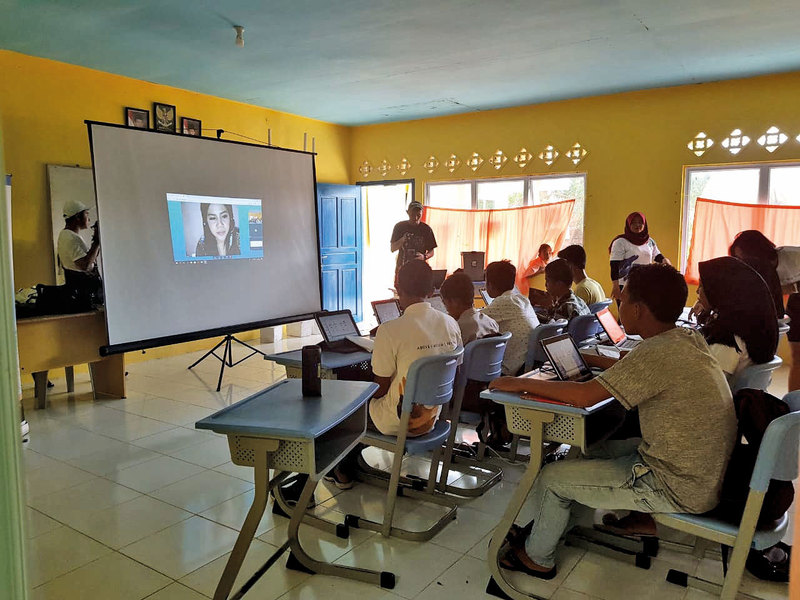 Among the strategies for action that will contribute directly to the enhancement of the quality of education is a strong commitment and prolonged investment in allocating educational access and quality in the rural zones. Under the theme A Glimmer of Hope for Anambas, Cakap and BAF believe in technology that could bring dynamic academic improvement.
Through this edu-tech app, students—no matter where they live—are encouraged to learn new things and knowledge about foreign language, and thus they realise their full potential and open their minds to what is possible. This project is expected to be at least as effective as traditional classroom teaching.
Not only do both enterprises have committed in tackling the education inequality in Indonesia, but they are also geared with other missions to introduce the main attraction of Anambas archipelago and its natural beauty and maritime potentials to the public and improve social welfare through initiatives on the development of human resources, organic farming and economic growth on integrated solid waste management.
CAKAP
Jalan Makaliwe Raya No. 36, Grogol, West Jakarta
T: +62 812 1833 8653
IG: @cakapcom
FB: cakapcom
www.cakap.com
Bawah Anambas Foundation
Bawah Island, Kiabu, South Siantan
Anambas Islands Regency, Riau Islands
T: +62 7784 163937 (Indonesia), +65 6322 3132 (Singapore)
IG: @bawahreserve
FB: BawahIsland
www.bawahreserve.com/bawah-anambas-foundation/