NOW! Jakarta has just completed the first Schools Competition in August where we challenged kids between the ages of 5 and 16 to show us their creativity by submitting their original works in the form of art, photography or essay.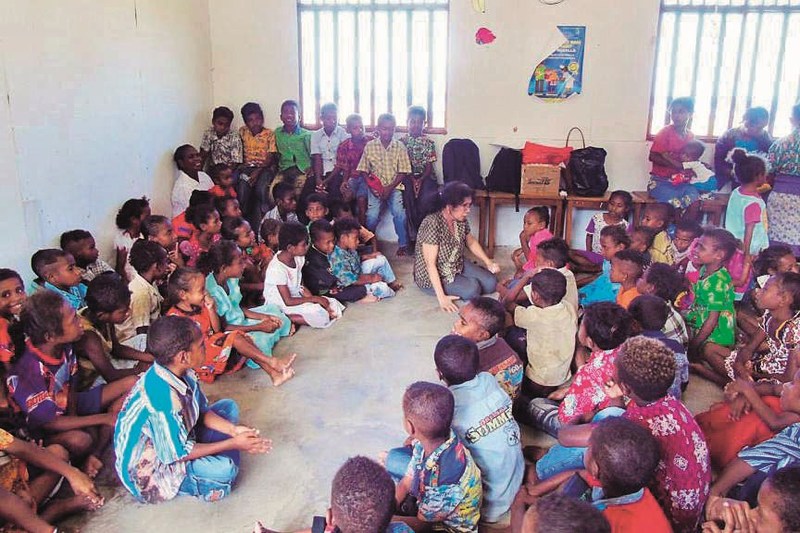 There were over 600 entries from 11 schools which were judged 100 per cent anonymously by a panel of senior judges including professional artists and writers.

The standard of work was high and the judges were impressed. Prizes were awarded by generous companies eager to encourage creativity. In fact you can see some of the great works in this issue and on our website nowjakarta.co.id.

By coincidence Maria Sumual from Yayasan Biji Sesawi, who NOW! Jakarta worked with on the Bulan Puasa fast breaking dinners for poor kids, went to Papua to visit the children of 13 poor villages.
We decided, having heard her story, to ask the participating schools in our competition to help the kids in these kids who literally have no art supplies at all.

In fact, knowing the other top ranked schools in Jakarta also have seriously good resources, we asked them to help too! The idea is straightforward : we send and distribute directly to the village schools, art supplies of any nature they could donate: coloured and ordinary pencils, paints and crayons, paper and drawing books.

We encouraged schools to not only donate from their own supplies but to ask their students to bring from home or find other creative ways to get relevant materials.
And the response was AMAZING - the very first school to respond Gandhi Memorial School alone sent 40 boxes of supplies !
In fact we like the idea so much that we want to turn this into an annual programme which will start at the end of the
NOW! Jakarta Schools Competition and select, together with Yayasan Biji Sesawi, a different area of Indonesia to assist every year.

In return for their support all the participating schools will receive a special profile in NOW! JAKARTA online and offline media, an the whole programme will be featured across all our platforms especially the recipient schools and kids !
This is just the start. And yes we know there are far more urgent things that need our help: in Lombok and Sulawesi, in the poorest areas of the country, the driest and those prone to floods or landslides, but this aspect of life needs our attention too and giving kids a chance to be creative may just help them to help others in the future.
If you want to help, please contact Aghie on [email protected]