Coca-Cola Amatil Indonesia (CCAI) and Seminyak Integrated Waste Management Facility (TPST 3R Seminyak) launched a Learning Centre to foster public knowledge of and encourage participation in Bali. As part of Bali's Big Eco Weekend in July, the programme invited residents and tourists to participate in a neighbourhood Clean Up.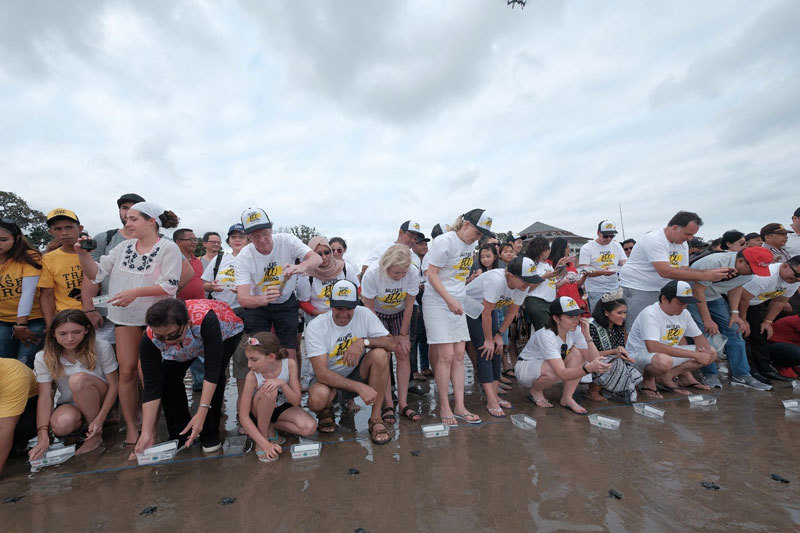 The Learning Centre is supported by Coca-Cola Amatil Indonesia (CCAI), a long-time partner of Desa Adat Seminyak in the Bali Beach Clean Up programme, together with Legian, Kuta, Kedonganan, and Jimbaran. It is the latest addition to the 300 square metre facility, which currently manages more than 800 customers in Seminyak.
The series of activities for Bali's Big Eco Weekend 2018 also included a waste management workshop "Bijak Kelola Sampah" (Manage Waste Responsibly) that took place in TPST 3R Seminyak.
Chairman of TPST 3R Seminyak Komang Ruditha said visitors could spend more time discussing and find solutions for waste management in their neighbourhood. "We also hope that in the future TPST 3R Learning Center Seminyak can hold more training on waste management," Komang said in a press release.
The Bali three-system bins were handed over to Udayana University, SMPK Soverdi Tuban, as well as traditional villages (desa adat) in Seminyak, Legian, Kuta, Jimbaran, and Kedonganan. Starting this year CCAI will continue to donate three-system bins to increase public understanding of the importance of sorting waste.
Many locals and tourists have participated in the community eco exhibition, big beach clean-up, kite festival, and baby sea turtle release. Until July 2018, the Bali Beach Clean Up alone has removed more than 38 million kilograms of garbage from the coast along the 9.7 kilometres stretch included in its programme.
"We are glad we can support [this effort]. Hope that the learning centre and its equipment will help maximise the learning process during those visits, and [create] more areas like Seminyak in the future," said Mr. Kadir Gunduz, President Director of Coca-Cola Amatil Indonesia.
The Ministry of Public Works and Housing has also donated a plastics recycling machine to TPST 3R Seminyak to support the facility in stepping up its recycling programme to reduce plastic waste in the area.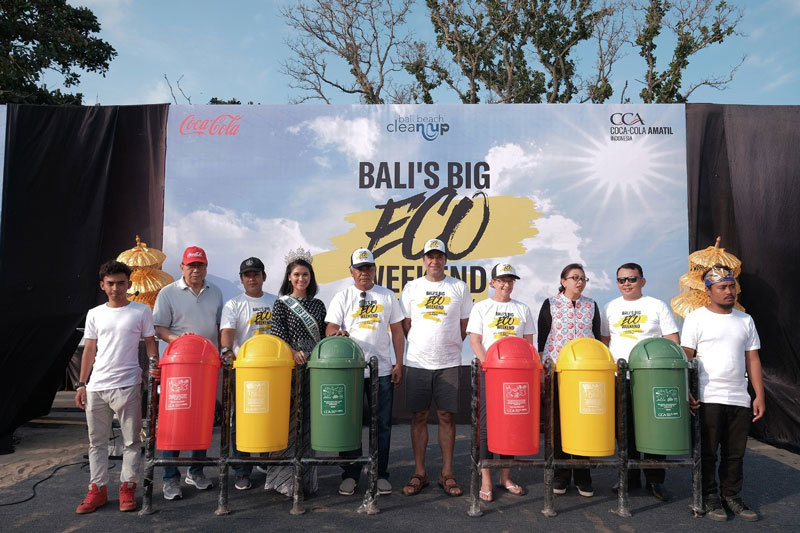 Alison Watkins, Managing Director of Coca-Cola Amatil Group, said the support for the learning centre was an essential part of the company's sustainability approach which aims to educate people to be more conscious about littering and to help protect the environment.
As part of its support for "World Without Waste", Coca Cola also aims to recover and recycle the equivalent of 100 per cent of product packaging by 2030. "This is a global aim, and we will work hard to make this a reality in Indonesia and everywhere else we operate," Watkins said.