June's coffee morning at the British Women's Association's house was very much focused on giving back to the community.
One of BWA's major supporters, The RIO Club, had once more sponsored a generous cash draw prize at the association's recent charity ball in May. This annual draw has a charity component to the prize and over the past three years, it has been donated to one or more of BWA's current social welfare projects.
The donation is The RIO Club's commitment to sponsorship as part of their WIN BIG and GIVE BIG with The RIO CLUB Fashion Show prize draw. This year, the nominated foundation to receive the award was "Kampung Kids". BWA invited Mr. William Grey, founder of The RIO Club, to meet with Julia, the representative from the organisation to make the donation.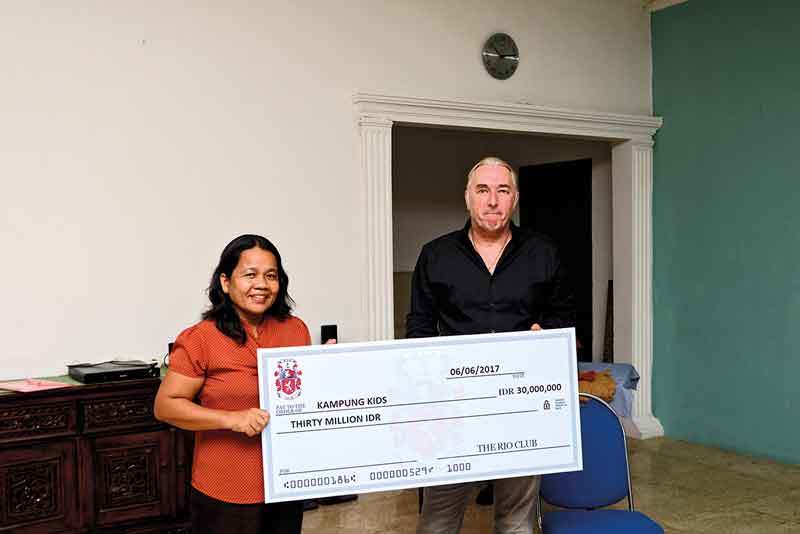 Furthermore, one of two students from British School Jakarta came to raise awareness of a project they are very much committed to. The two teenage girls are raising money for Mary's Cancer Kiddies in an effort to purchase equipment for a Pediatric ICU at RS Dharmais. Guests at BWA House cheered them on their way to school where they together with teachers and other students were having their heads shaved! All donations are welcome. For more information visit web site https://maryscancerkiddies.org/
The Social Welfare committee is an independent group within the BWA with a passion for life and the wish to help make a difference during their stay in Indonesia. There are many people in need of help and many areas in which BWA can provide support. The focus is on education, health, children, the elderly and disabled.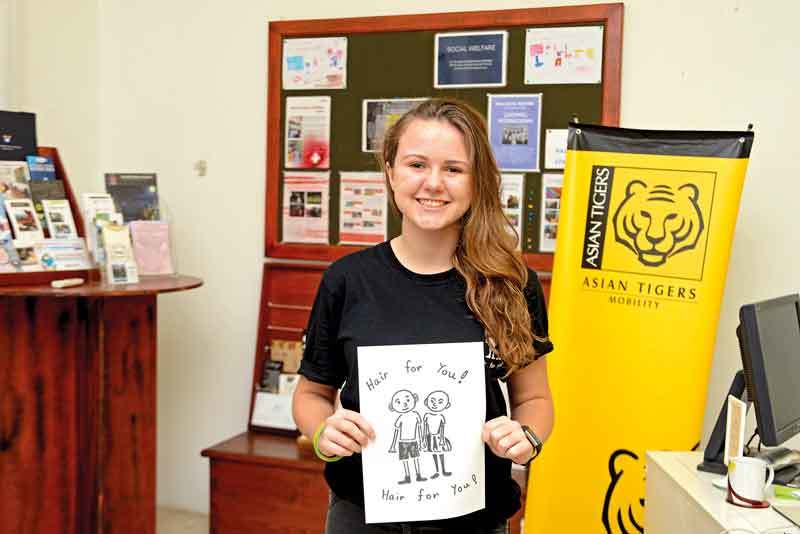 Please email [email protected] if you would like to learn more about opportunities of how you can support BWA's commitment to social welfare or would like to get involved.