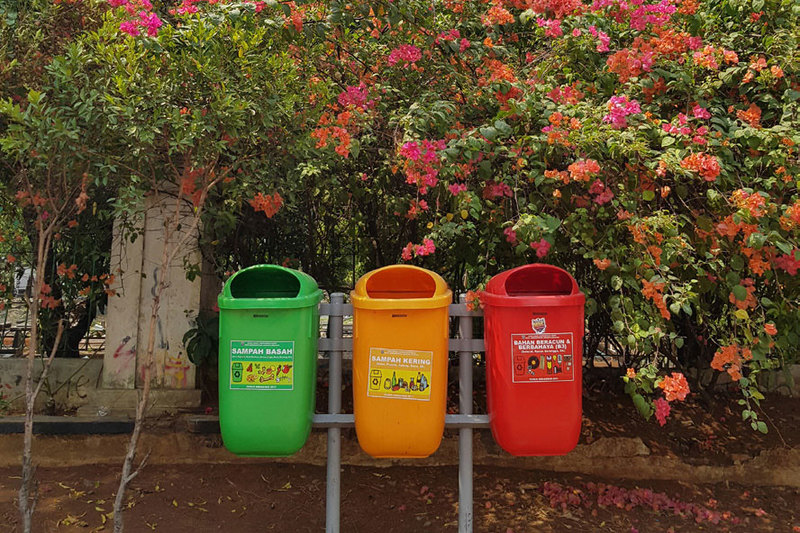 Congratulations on the ban over single-use plastic coming into force on 1 July. Will this apply to all outlets as well as modern retailers (supermarkets, mini marts etc.), for example fast food outlets, clothing stores and other retailers?
In essence, the Governor's Regulation encompasses superintendents of shopping centers, supermarkets and people's markets. Those three are the target. And those locations have tenants and the managers of the shopping centers will then arrange it. All tenants or shops in the three locations are also subject to this regulation.
What are the provisions for food deliveries? (GoFood, GrabFood etc.). Their packaging averages 6 to 7 plastic wrappings per person from our research. Are these also covered by the ruling?
Our target is indeed shopping centres, while online shopping and food delivery services are not directly regulated in this regulation, but we do manage the shopping centre managers. Online food shopping from those shopping centres must also use environmentally friendly shopping bags, so food delivery service businesses and couriers will not get single-use shopping bags. They must think of the solutions. And we really appreciate the online delivery service businessmen who have distributed environmentally friendly bags to their employees to work in the field. We have also prepared templates in their service to campaign the regulation.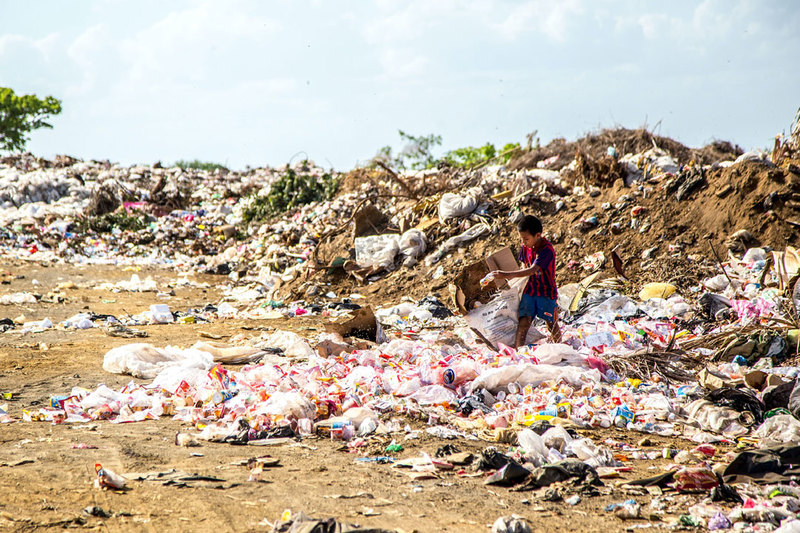 We note that 14% of all waste going to Bantar Gebang is single-use plastic. Does that include bottles, containers and wrappings? If so, what percentage are single use plastic bags alone?
According to our study of the composition of waste in 2017, 15.22% of waste disposed of in Bantar Gebang were single-use plastic, of which 4.78 were PET plastics and 10.44% were other plastics, such as bottles, wrappers and others. Plastic bags itself as much as 7 tonnes per day. It is true, almost 14% of that non-organic waste is plastic.
Many say that polystyrene containers are even worse polluters than plastic bags. Are they also banned? If not, when will that happen?
Until now there has been no ban on the use of polystyrene as a food wrapper. The Provincial Government of DKI Jakarta promotes the reduction of sourced waste, one of which is to reduce the use of disposable plastics including polystyrene which is wasted in the environment.
Supermarkets shelves are still dominated by plastic wrapped foods and plastic containers and plastic/foil sachets (which are very difficult to recycle) . Will you be starting to ban all plastic in supermarkets soon, and requiring manufacturers to change their containers and wrappings?
The use of plastic as a food wrapper is not yet banned. But the government is encouraging food producers to start reducing disposable plastic, including encouraging the role of the business community to be responsible for the waste generated from its packaging, which cannot be recycled. We will conduct direct supervision of the producers. Along with this governor's regulation we have sent letters to mayors throughout Jakarta to guide the course of supervision and we have also embraced including the lurah and camat. And this will be the mouthpiece of the government to conduct surveillance.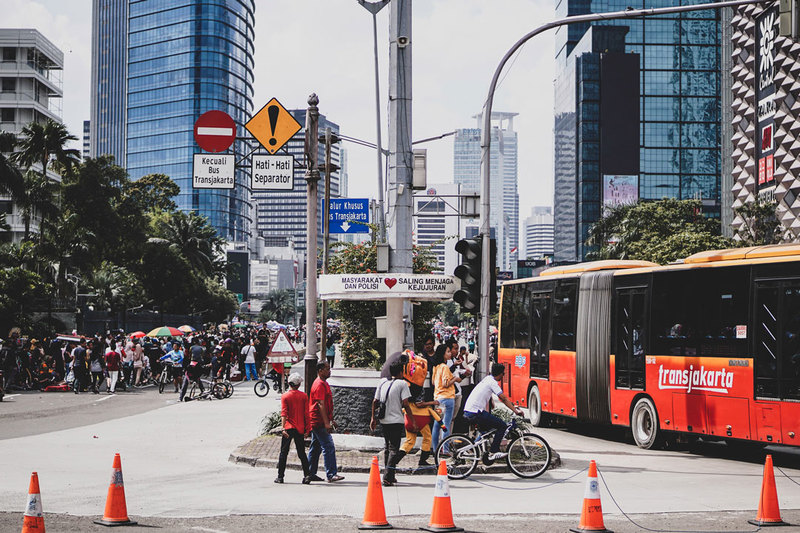 When I met with the Plastic Recycling Association they said that plastic itself is not the problem, it is the challenge of getting it to them clean enough to recycle (then it is no longer "waste" but a raw material with value). When will mandatory, universal segregation of waste be introduced so that plastic no longer is viewed as the enemy but as a valuable resource?
Calls for sorting garbage have been sounded in Law No. 18 of 2008 concerning Solid Waste and Regional Regulations of DKI Jakarta 3/2013 but not yet effective.
Waste segregation is the main requirement for waste processing to be carried out, and must be done at the source in this case the community both in the household, offices, business world, education, etc. Waste segregation also reflects the culture and behavior of the community towards waste. The behavior of the people who still prefer to use disposable items including plastics cause a lot of garbage and waste.