Fairmont Jakarta launched its first Women Leaders Forum at the end of June as part of Accor Hotels' commitment to changing mentalities in the hospitality sector to promote women's empowerment. The forum invited two key speakers, Lisa Sanjoyo and Angkie Yudistia, to talk about their experience and inspire female employees at Fairmont Jakarta to become women leaders.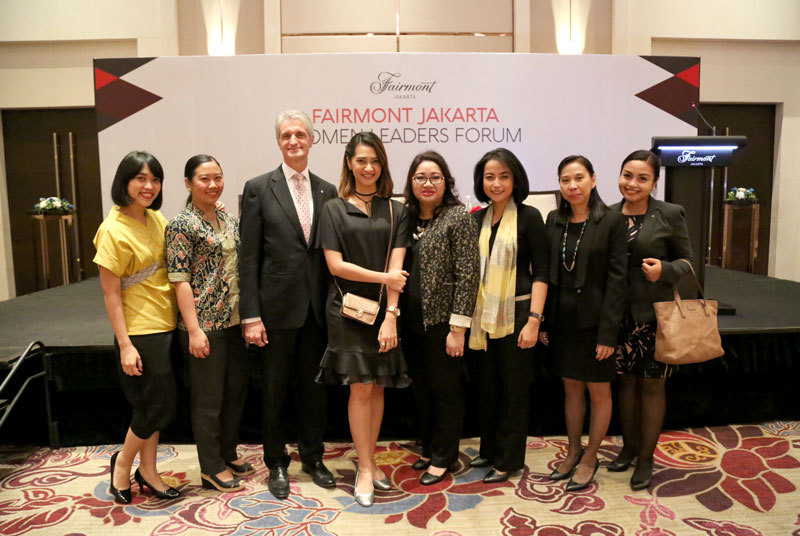 Lisa Sanjoyo is the current General Manager of Mercure Hotel, Cikini and also a former champion of Women At AccorHotels Generation (WAAG) -AccorHotels' internal gender diversity network. Angkie Yudistia is the Founder and CEO of Thisable Enterprise, that producesbeauty care products and promotes social business action for persons with disabilities. Angkie who has been deaf since the age of 10aims to overcome her disability through establishing the company as a platform to empower people with disabilities, help them grow and find job opportunities.
Fairmont Jakarta will host the forum on a regular basis and continue to bring in different key speakers to inspire its female employees to achieve success and never hesitate to strive to become leaders in the industry.
AccorHotels offers various platforms for women to put themselves forward and achieve their leadership ambitions. The group is one of just ten companies selected by UN Women as one of the champion corporations of the HeForShe movement.
AccorHotels supports HeForShe because both women and men are critical to achieving gender equality and promoting women's empowerment. One of the main commitments is to grow the ratio of female General Managers to 35% by the end of 2017.