When she saw the abject conditions that many Indonesian children faced—malnutrition, ill health and related issues, Australian native, Fiona Forrest, decided she couldn't just sit back. In 2012 she founded the Fiona Unity Foundation which supports those who need it most.
Over the years here, she has founded two Elisama orphanages in Bali which provide a safe space for children, with a play area, study area etc. They also have access to clean, fresh water and 76 children have so far been able to go to complete their studies to the University level thanks to scholarships.
In Jakarta, the foundation has donated to various foundations including Mary's Cancer Kiddies, Yayasan Cinta Anak Bangsa, Elisama Orphanages, Wisama Cheshire and Yayasan Puspita.
Fundraising efforts take place via such activities as bake sales, sponsored walks, climbing Mout Rinjani and golf events among others.
The Fiona Unity Foundation's aim at present is to build a centre in Mataram,'THE HOUSE OF HOPE' to support Lombok's Forgotten Children, Endri's Foundation.
A block of land, 500 metres from the provincial hospital has been acquired and plans are underway to design and plan the centre.
This centre will serve as the main headquarters for Endri's Foundation. From here itwill connect people to doctors, including surgeons and specialists, it will connect families to the national healtcare system, BPJS and a clinic where volunteer doctors, nurses and specialists will treat and advise patients. It is also looking at a hearing aid distribution area, providing accommodation to patients and families and offering support before and after treatment. Latra Puspadi from Bali will have a room complete with rehabilitation area in this centre measuring and fitting prosthetic arms and legs. An office and rehabilitation area for disabled, distributing wheelchairs and walking aids.
The next fundraiser will be the Mount Rinjani Charity Climb 2018. This annual climb is to raise funds to build the House of Hope whilst bringing awareness to the Lombok Forgotten Children.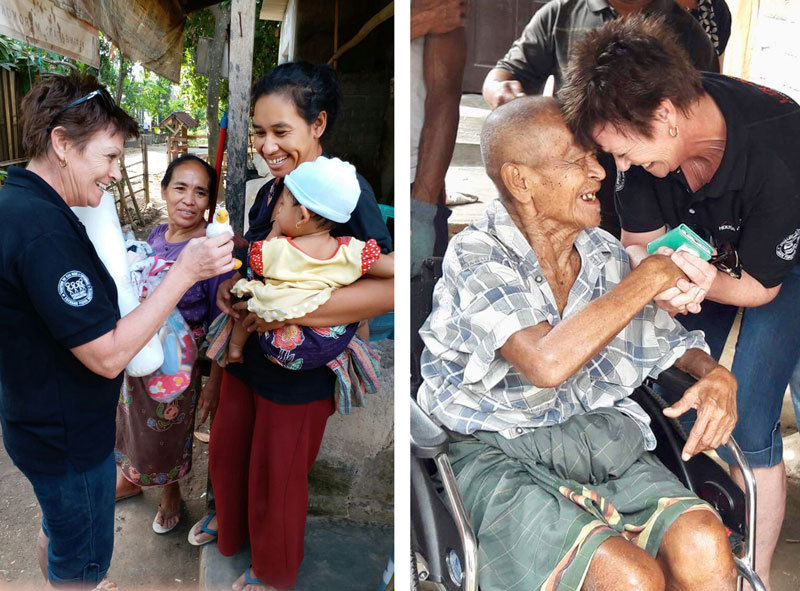 The Climb
Participants are invited to join the 4 day, 3 night challenging climb to the summit of Lombok's iconic 3,726 metre volcano, Mt Rinjani. This deluxe package with Rudy Trekker, the most experienced and professional trekking company on the mountain promises to be a rewarding experience. To qualify for the 30 per cent discount from Rudy Trekker and join this climb, each participant is asked to raise money to support the Lombok Forgotten Children's House of Hope. Companies and corporations are also invited to put a climber/climbers on the slopes where they can fly their company's flag on the summit. All proceeds raised go directly towards the building of the House of Hope.
For more information, contact Fiona via email at: [email protected] or visit the website www.fionaunity.org