Food Bank of Indonesia was set up to address the large gap between the sections of society that have limited access to food and those who waste it.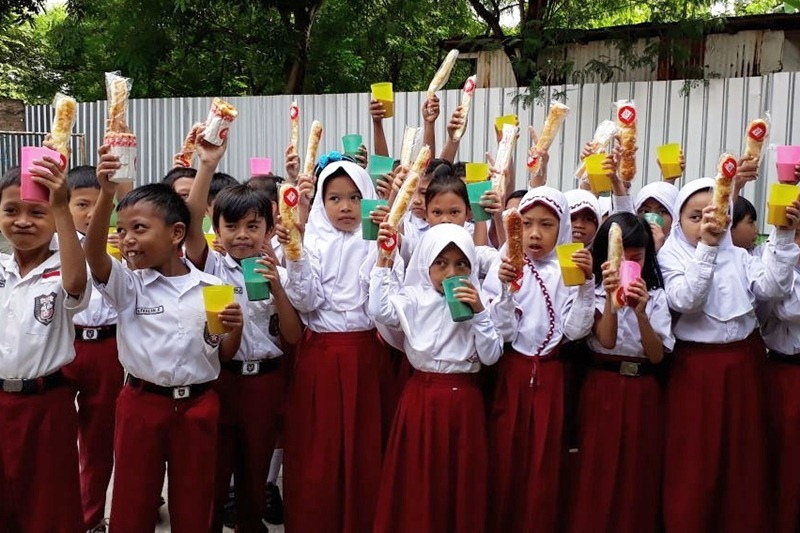 Hunger and unequal access to food have become global issues in both rural and urban areas, caused by several problems such as limited resources and income, insufficient access to food, lack of knowledge of varieties of healthy food needed to fulfill nutritional daily requirements, injustice and general lack of awareness.
Hunger and malnutrition remain crucial among the larger problems in Indonesia, particularly among the poor. Based on a report by Global Hunger Index 2017, more than 19 million people in Indonesia go hungry.
Indonesia also has a major food waste problem. The Economist Intelligence Unit revealed in a 2016 study that Indonesia's 260 million people each throw out an average of almost 300 kilograms of food per year, making Indonesia the second largest country in the world where food is wasted.
Seeing the major dichotomy between the haves and the have not's, Hendro Utomo and spouse Wida Septarina got together with their friends and started a food bank and programme to help the country overcome food inequality and hunger. Initiated in 2015, Food Bank of Indonesia (FOI) aims to bridge the gap between those who have excess food and those without any, and in effect expand access to food.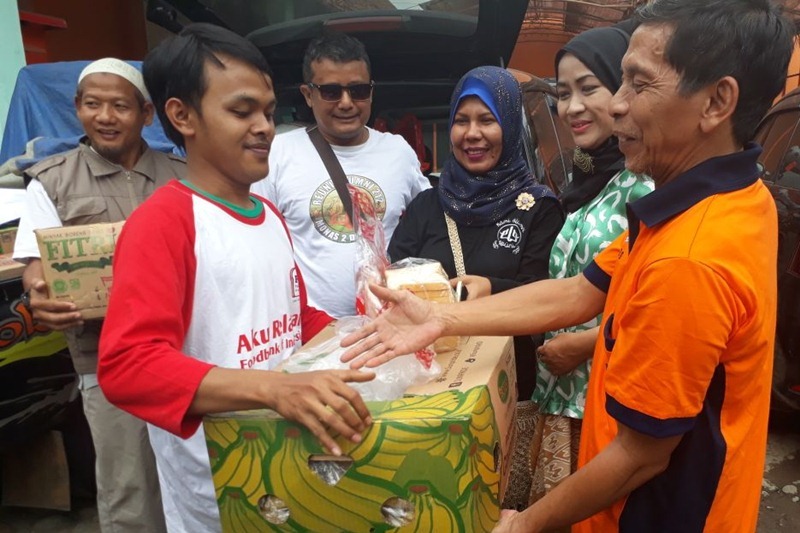 FOI sorts and controls the food and beverages provided by its donors, supported by partners, companies and catering industries. FOI also has purpose-built kitchens to cook wet food such as meat, vegetables, milk, breads and fruits and deliver to those in need, while dry foods are collected and distributed according to registered lists twice or three times a week, depends on the amount of food given by donors.
"We started to operate our programmes in Jakarta because our base is in the city, and also because we see that Jakarta still faces the complex problems of hunger, malnutrition and stunting among infants and toddlers. And those problems are not just caused by poverty but education, knowledge, laziness and people who don't care about their surroundings, " says Wida Septarina, the President of Lumbung Pangan Indonesia Foundation or Food Bank of Indonesia.
"We are sure that those problems can be solved by mutual cooperation especially to solve the food gap in Jakarta. After three years now, we already have 500 volunteers in 17 spots which means we can't move back, we must go ahead to build food access more and more,".
FOI runs the activities based on its programmes, starting with Pos Pangan (food posts) which provide food for the elderly, sick people and the poor in urban poor areas. It aims to increase life expectancy for the elderly and invite the community to be more sensitive and share with their community. The programme operates in Kebayoran Baru and Cilincing run by local volunteers to distribute rice, side dishes, fruit and milk.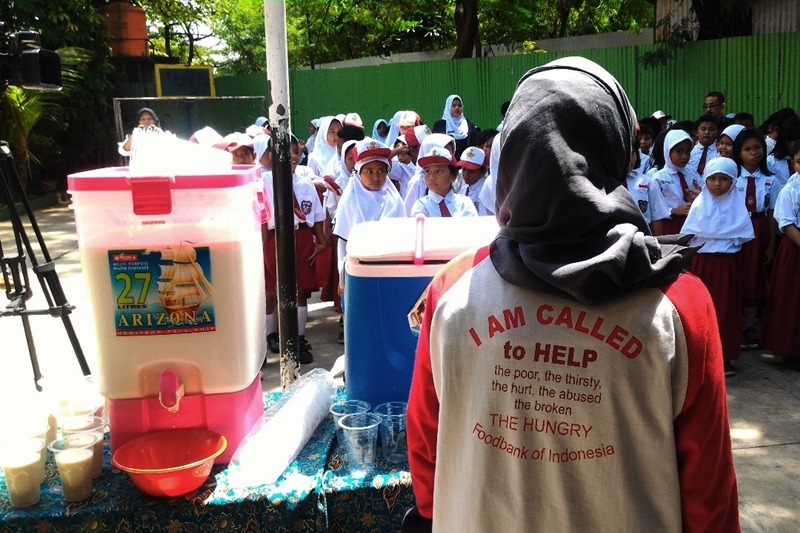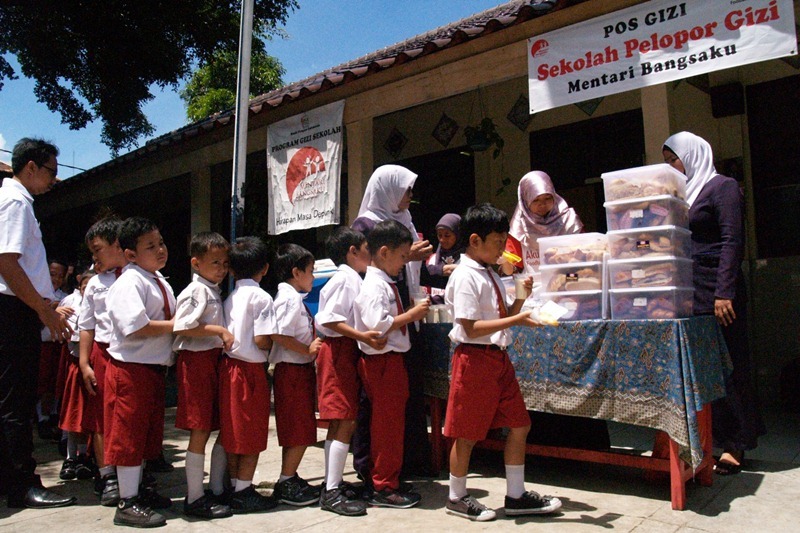 Through the Mentari Bangsaku (young generation of the nation) holistic programme, FOI ensures nutritional awareness in the Early Childhood Education and Development (PAUD) programme and elementary school students. For FOI, children are an investment for a nation because they determine the future, so it is important to educate them about a healthy lifestyle. The formation of a healthy pattern certainly needs to involve families and teachers as they have the most powerful influence on children.
Through this programme, nutritional food is distributed to children along with education about the importance of eating properly especially at the beginning of the day. According to FOI's survey, about 30 to 50 per cent of students at PAUD level suffer hunger caused by lack of knowledge and parents who are too busy to fulfill this basic need. They go to school on an empty stomach which results in decreased ability to concentrate on their studies, laziness, lack of energy, weakness, more emotional and restlessness, all of which lead to anemia. The programme is in operation in Cilincing, Manggarai, Menteng, Kebayoran Lama, Pasar Minggu, and Serang, Banten.
Mentari Bangsaku is perfected by the Sayap Dari Ibu or Sadari (wings from mother) programme which is a food intervention for children aged two to five years old who are either at risk of poor nutrition and below the red line based on a colour coded card system that indicates health and education about food and nutrition for parents and volunteers.
Based on data from Pemantauan Status Gizi from Ministry of Health in 2016, one third of Indonesian children suffer stunting. As part of efforts to address this problem, FOI also collaborates with several agencies including local governments, small health clinics, PAUD, elementary schools and Islamic forums. FOI's programmes are also in Subang in West Java and Munkid in Magelang, Central Java.
"What we are doing right now is also to support the UN's Sustainable Development Goals especially point two which involves ending hunger, and point 12 which states that we have to have sustainable production and consumption. We are sure that hunger in Indonesia can be solved together along with the people of Indonesia. There is no need to wait for government programmes because hungry people cannot wait," Wida said.