Digital life insurance company FWD Life Indonesia recently launched its partnership with Special Olympics Indonesia (SOIna). The programme aims to empower athletes and kids with intellectual disabilities.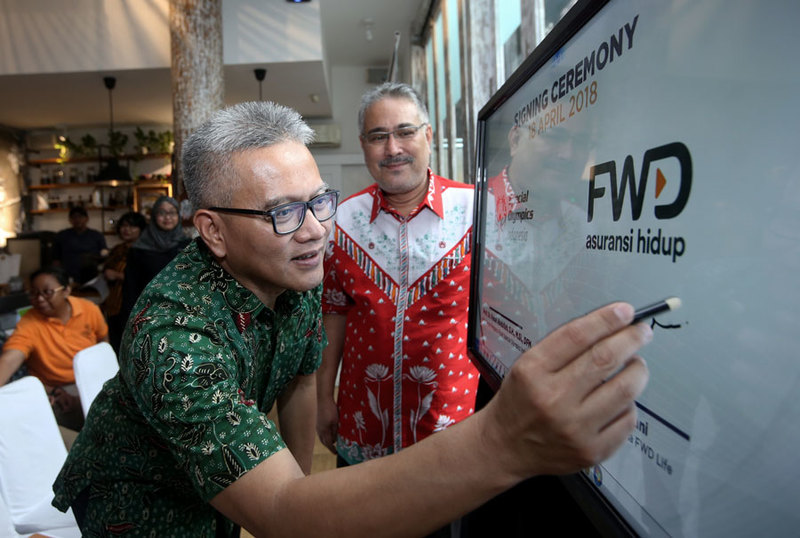 Indonesia's performance in the Special Olympics—an International Sport Event for persons with intellectual disabilities— must be appreciated as many athletes have winning numerous awards in previous years.
This partnership is a part of long-term commitment of FWD Group's Community Care in seven countries across Asia including Singapore, Hong Kong, Thailand, Indonesia, Philippines, Vietnam, and Japan. Via a three-year partnership, FWD has sponsored the Special Olympics' through Unified Schools and Athlete Leadership programmes.
In Indonesia, the Unified Schools programme is expected to engage 793 young people in workshops to address negative perceptions of people with intellectual disabilities, and unify six schools in the intellectual disabilities community with the mainstream school community. The implementation is part of the programme in support of the United Nations Sustainable Development Goals (SDGs), particularly goal 10, to reduce inequality.
For the next three years, the Athlete Leadership programme in Indonesia will mentor 25 athletes with intellectual disabilities to develop skills that help them at work and in their daily lives, as well as provide financial literacy programmes.
FWD Life vice president director Rudi Kamdani said the company is focused on improving the quality of life for Indonesians by encouraging social inclusion and advocating equal opportunities for people with disabilities, as the part of positive change. "With this partnership, FWD Life will focus on empowering the athletes to be confident, independent, and professionally active as well as promoting inclusion in Indonesian society," Kamdani said.
FWD Life and SOIna will hold a roadshow for both Athlete Leadership and Unified Schools programmes in five cities in Indonesia. The roadshow in Bandung will also involve representatives of the PERSIB football team to train the athletes and give them tips on leading a healthy lifestyle.
Today, 2.75 per cent of Indonesia's population live with disabilities. A significant number which is especially concerning given that the country is not disability friendly.
"With these numbers, Indonesia needs sustainable programmes for them. People with intellectual disabilities face a number of barriers in terms of education, healthcare and when applying for jobs. We hope that SOIna's empowerment programme will help pave the way for our athletes to live up to their fullest potential independently after they step off the playing field," said Faisal Abdullah, Head of the Central Board Special Olympics Indonesia.