Since the 1950s, Germany has supported Indonesia's government to improve its capacities and services to more than 250 million citizens. Deutsche Gesellschaft für Internationale Zusammenarbeit (GIZ) GmbH, as a German public-benefit federal enterprise, has been supporting this cooperation for decades with the aim to empowering Indonesia to be an important global player.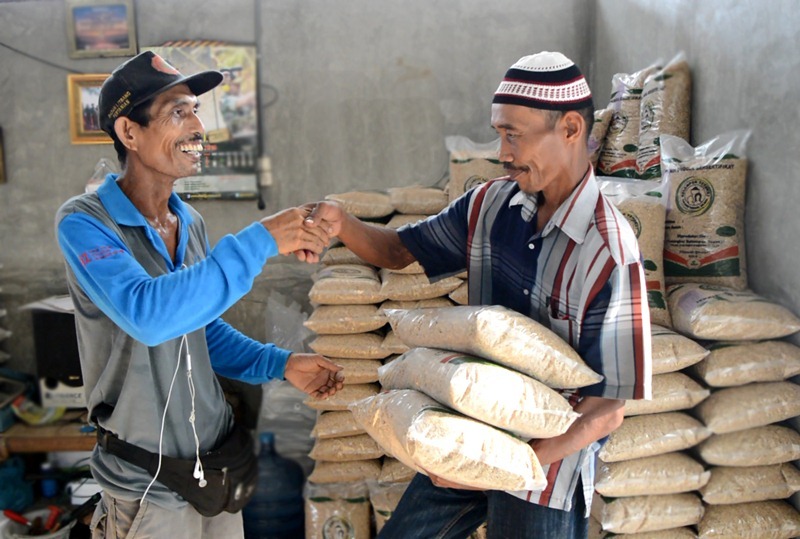 Germany and Indonesia look back to a long-standing partnership towards advancing Indonesia's development. Nowadays, Indonesia is a G20 member and one of the global development partners of the German Federal Ministry for Economic Cooperation and Development (BMZ), as an emerging economy that plays a crucial role in achieving international development goals.
Mandated to support the endeavours of the German government in around 120 countries, GIZ dedicates itself to shape a future worth living around the world. As a public-benefit federal enterprise, it provides services in the field of international cooperation for sustainable development and international education work.
In 2016, nations worldwide committed to a plan of action for people, planet and prosperity, the 2030 Agenda alongside with 17 Sustainable Development Goals (SDGs). They pledged to act in their individual capacities through partnerships with national and international stakeholders to end poverty and hunger, to preserve the world's vital natural resources and promote prosperity and peace.
Germany also supports its partner countries in focusing the policies on sustainable development and the 2030 Agenda. Therefore, GIZ takes a role as key partner in implementing the 2030 Agenda.
All cooperation projects in Indonesia jointly implemented by the national partner institutions and the GIZ are aligned towards the SDGs, to ensure that "no one is left behind". With a strong commitment from the Indonesian government and the formation of its SDG Secretariat under the Ministry for National Development Planning BAPPENAS, Indonesia already set sails towards forming partnerships to advance in the achievement of the SDGs. Amongst several institutions in this field, GIZ on behalf of Germany supports Indonesia to track the progress towards the goals.
Following the principle of forming partnerships, numerous multinational companies engage in public private partnerships in Indonesia. With its expertise in linking governments, businesses and communities as well as relevant stakeholders, GIZ provides opportunities for businesses to engage in development partnerships that are supported by the German government. With the aim to ensure that all actors involved in a business process can profit from a fair and long-term benefit, from communities, smallholders to corporations, GIZ advises companies on how to contribute to an economic improvement of the local suppliers they are working with. In the long term prospect, companies therefore invest into skills and capacities of communities and can secure the lifetime of their supply chains that are closer aligned with the local environmental, economic, political, social and cultural standards. In this way, businesses contribute to the achievement of the SDGs alike.
In Indonesia, GIZ is working on behalf of the German government but also for other development partners such as the European Union, in long-term development assignments but also emergency measures. After the tsunami in Aceh and Nias in 2004, as well as after the earthquakes in Yogyakarta and West Sumatra, GIZ was engaged in rehabilitation and reconstruction of affected communities.
Currently, Indonesian-German cooperation mainly focuses on three areas: energy, environmental protection, as well as technical and vocational education/training and economic development. Indonesia plays a key role in the context of international climate cooperation due to its importance for climate change mitigation and biodiversity conservation. Furthermore, issues such as good governance and cooperation with the private sector are also covered.
With a long history in collaborating in the area of technical and vocational education and training in Indonesia, Germany supported reforms of the training systems. Exchange and cooperation between state actors and the private sector is of the essence to better align training courses with the needs of the labour market. Through the German support, yearly over 8400 students from 23 vocational training institutions graduate with practical know-how and experience that responds to the industries' demands.
In order to illustrate the cooperation with Indonesia with its joint achievements, the German Embassy in Jakarta soon will release a picture collection, on the occasion of commemorating the past decades of Indonesian-German Development Cooperation.
For more information visit www.giz.de