Five years ago, Elizabeth Wayne, a teacher at ACG School Jakarta, traveled to Borneo with the former school principal Chris Rawlins, where they had the chance to witness the plight of the orangutans firsthand - it was a life-changing moment. Upon her return to Jakarta, she decided to take charge and get the school involved.
"It was then that I met Jacqui Sunderland Groves of BOSF (Borneo Orangutan Survival Foundation) for the first time," Elizabeth recalled. "At the time, schools apparently hadn't been involved at all in supporting their activities, so I started an annual fundraising event."
She then organized a free-dress day where students wore orange or green clothing for the donation price of IDR 200,000. BOSF staff came to the school to sell merchandise, while one of the BOSF primatologists gave a presentation to students in three sessions that were catered to particular year levels.
"The first year was a huge success," she said. "In exchange for the money raised, we have been able to help to care for two orangutans who unfortunately can't ever be released again because they are injured - one has no arms, and the other one is blind. But they have become our adopted kids, for five years running now."
BOSF was first established in 1991 as a research centre. It has now expanded into a rescue and rehabilitation centre, according to BOSF Representative Fika Rahimah.
"We currently take care of around 650 orangutans," she said. "Sometimes, it takes up to seven years before they can be released. Other than that, we also try to conserve their natural habitat. We are very grateful for the continued support of ACG. It is great to see that the kids are still excited about helping out and haven't lost interest at all over the past five years."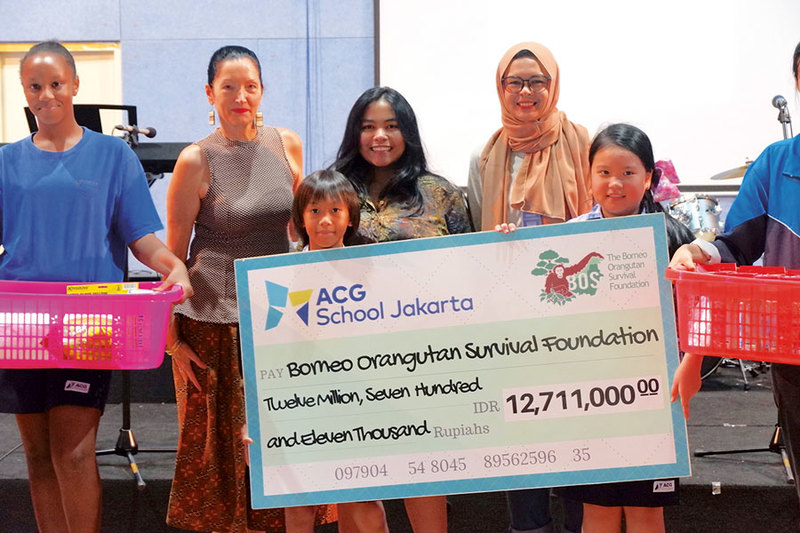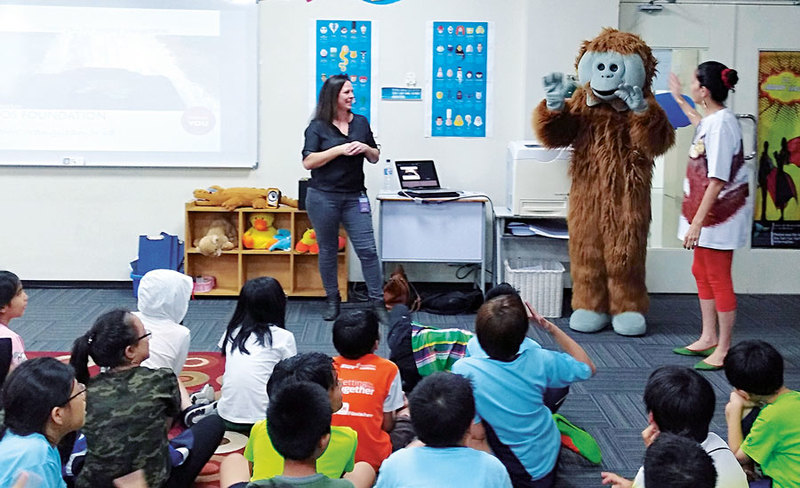 Adinda Rosadi from the Student Council explained that the BOSF visit is the biggest and most rewarding event for the students each year.
"We would like to do as much as possible to help," she explained. "We are still students, so maybe we only have little impact, but when BOSF comes to visit and they tell us about the progress of our adopted orangutans, it really feels like we are able to instigate change."
Besides raising funds, the children also collect milk bottles, wheel barrows, laundry baskets and other much needed resources for the orphan babies.
"We would like to encourage other schools and community groups to support the cause as well," Elizabeth said. "Jacqui informed us that the 2013 ACG initiative set off a domino effect with other schools. There is more awareness now, and we are happy to do our part - and it has really inspired the children."
Visit http://orangutan.or.id/ or https://jakarta.acgedu.com for more information.