Taking place on 7 – 8 November at the ASEAN Secretariat, the ASEAN Women's Circle (AWC) of Jakarta Bazaar 2019 was successfully held. Proceeds from the event were donated to AWC to support charitable cause.
Keynote speakers included ASEAN Secretary-General Dato Lim Jock Hoi, Permanent representatives of Missions to ASEAN, Ambassadors and their spouses and dignitaries. Over 90 participants of the fund-raising project were from ASEAN Permanent Missions and embassies, ASEAN Dialogue Partners and Sectoral Dialogue Partners, commercial vendors, exhibitors and sponsors.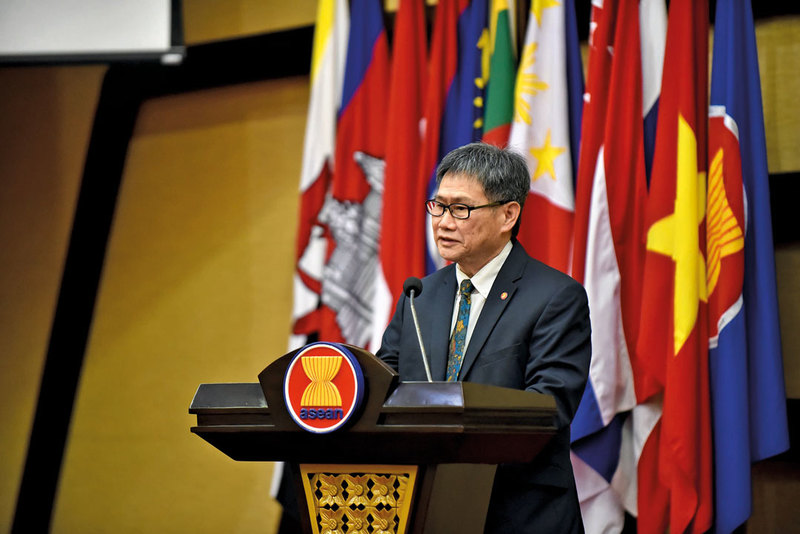 This two-day event featured a varied range of goods and delicacies from various countries and selected local entrepreneurs, showcasing each country's rich culture and cuisine as well as promoting the diverse quality products of Indonesia.
The handicraft items involved handicrafts, handmade batik collections, fashion accessories, carpets, home accessories, apparel for men and women and cosmetics and skincare products. Not only did this retail gave all the participants the chance to showcase their arts and earn a living, at AWC Bazaar, visitors were able to shop the best quality crafted items as well as help to improve and empower the lives of artisans.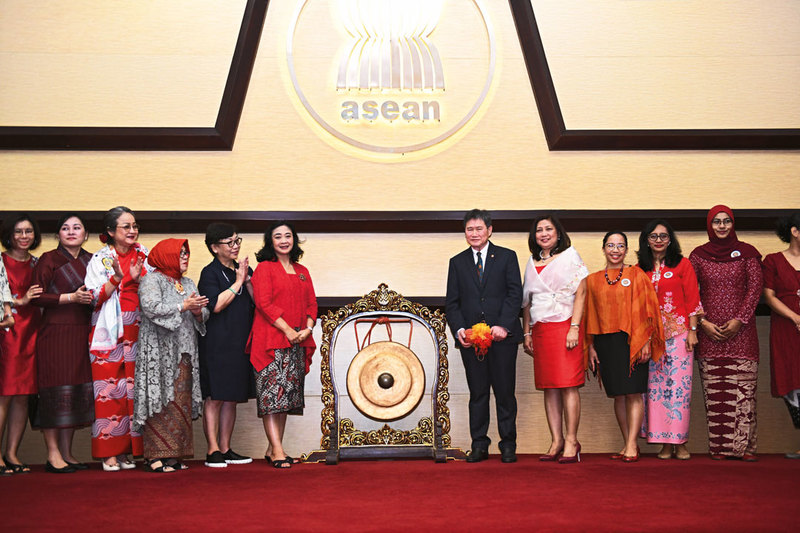 AWC also believes in preserving the environment by encouraging the consumption of sustainable and eco-friendly products. Due to these sincere endeavours, AWC Bazaar is confidently recognized as a trustworthy ethical marketplace in Jakarta which connects buyers and sellers in a fun way.
Furthermore, a lucky draw and silent auction were the highlights of the bazaar. All proceeds from the annual bazaar will be earmarked for future charity projects of AWC as well as relief funds.
The history of ASEAN Women's Circle of Jakarta dates back to 1975 when Nelly Adam Malik, wife of then Indonesian Foreign Minister Adam Malik, established the organisation as a means to strengthen regional solidarity among ASEAN countries through various social and cultural activities.
The annual bazaar has become a beautiful part of the AWC tradition. The mission was to raise funds for AWC's beneficiaries and to serve as an engagement activity between AWC and its stakeholders, such as vendors, participating ASEAN Member States and its Dialogue Partners, the general public or customers who come to the bazaar, and the beneficiaries of the funds raised from such events.
In its 2019 edition, the organisation expected more sponsors and donations for future charity projects and managed to raise more funds than previous years.
ASEAN Women's Circle of Jakarta
Jalan Sisingamangaraja, No. 70A
Jakarta 12110
T: +62 21 7262 991
IG: @awcjkt
FB: @aseanwomenscircleofjakarta
www.awcjkt.wixsite.com/aseanwomenscircle