Kampung, in the Indonesian context, is an urban development, rather like an 'inner city'. In stark contrast to the glamourous city, these neighbourhoods are often referred to as 'slums'. In recent years, such neighbourhoods in Jakarta have been developed and 'modernised' while some have been neglected, their residents left powerless. A group of artists are helping rebuild some of these communities through art.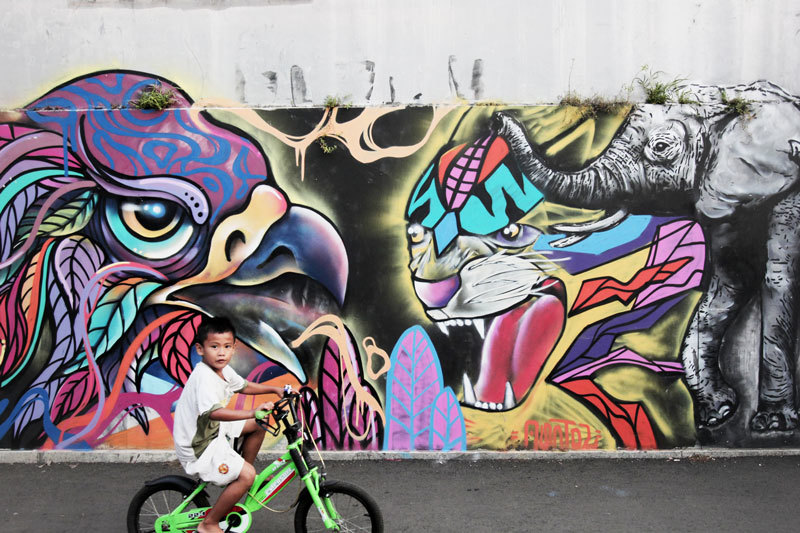 Initiated in 2009 by a group of creative workers, artists and arts curators, Jakarta Art Movement (JAM) is a collective that has launched social programmes in some kampungs around the city and surroundings areas. These programmes help develop the potential of the people through arts activities. JAM collaborates with many arts communities, such as Urban Space, Atap Alis, Taring Babi and others and invites activists to assist in helping communities in need.
Through Kampoong Art Attack, one of its programmes which has been operated since 2012, members share ideas with residents and help them develop their homes and neighbourhoods. The aim here is to help them become more creative and productive and, in effect, earn a living from their work.
"Conflicts in urban villages can be divided into two, seen and unseen. For example, most people in Jakarta already know that Senen area is a place where there are brawls by rival gangs. It can be seen. While the unseen conflict usually happens in these neighbourhoods that are surrounded by luxury houses, which reveals a social gap. These situations have helped us generate ideas," JAM's artist Saepul Bahri says.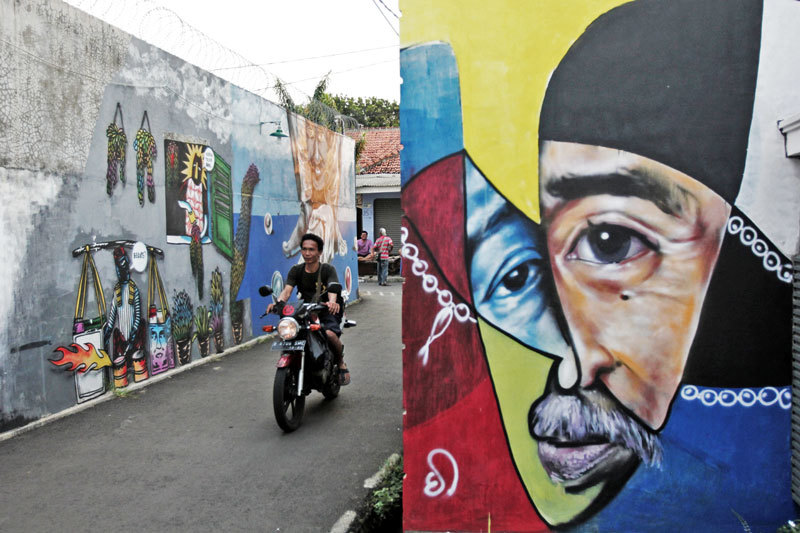 Saepul Bahri, who manages the Inprogramme in three villages in Ciracas (East Jakarta), Pasar Senen area (Central Jakarta) and Bali Mester (East Jakarta), also conducts art workshops regularly and creates events in the Jagakarsa area in South Jakarta. He says the social programme is a way of appreciating the work of the residents and, perhaps, help them develop their neighbourhoods, too.
Saepul notes the example of programme's efforts in Abdul Jabar alley. Residents there are mostly engaged in selling rice cakes while others work in motor workshops. The Kampoong Art Attack helped them create a festival that brought out their creative potential. Visitors took in performances by the residents and bought their street art creations and indulged in the food on offer, too. Abdul Jabar is a narrow alley with its own share of social issues but this programme helped bring out the best in the neighbourhood.
"One of the other issues in Abdul Jabar is that there is no one in the next generation who is willing to manage youth organisations and activities. Young people are reluctant to mingle. It inspires us to help them more and to take care of the youth organisation," Saepul explains.
Saepul also holds free creative workshops not only for the youth, but also for children and housewives. He and his friends teach them how to paint, make murals, do calligraphy, make henna designs and also train them to create goods from used materials.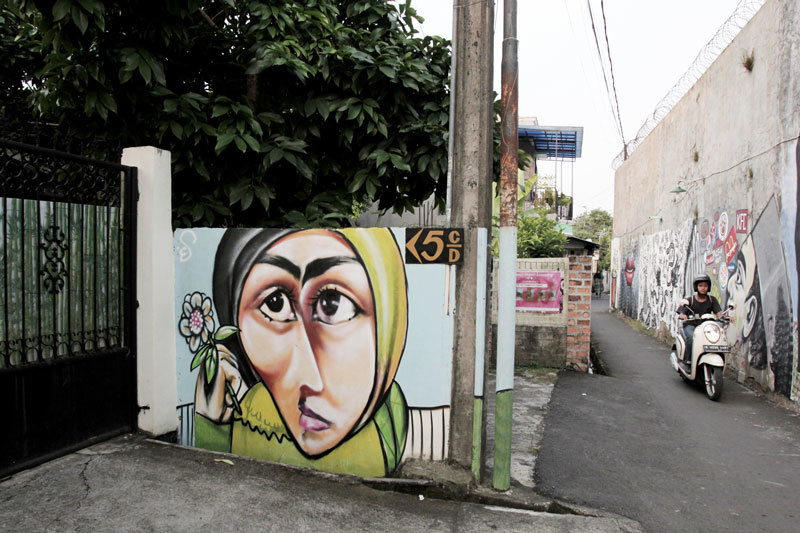 "The important thing for us is they have to be solid first, consistent with their aim and want to create and develop art. We want arts to be therapeutic and tell their stories for them." Saepul says.
Saepul adds that he hopes to exhibit their artwork so the public is made aware of their creativity. His aim is also in line with JAM's goals: to hold Kampoong Art Attack in the National Gallery so that the public understands the role of art communities in developing these enclaves within the urban environment.