The Red Nose Foundation (RNF) held its annual fundraiser, a gala at Le Meridien Hotel Jakarta, on 29 September. The event was held to promote the RNF cause. Guests were treated to an evening of entertainment, which included spectacular performances, and the Foundation received much needed support for students in need.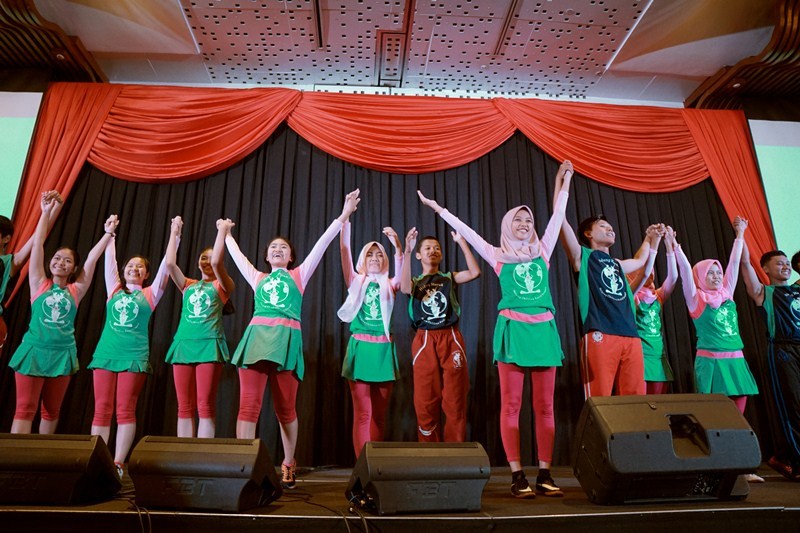 A cocktail session kicked off the event. Guests were greeted by classic jazz while they mingled in the foyer area. The staff promoted the programme by inviting guests to participate in the education support system, the Scholarship Program. This effort succeed in securing three full scholarships to support Red Nose Children's formal education.
The founder of Mad About Comedy Jakarta, Eamonn Sadler and comedian, Mo Sidik formally opened the event over dinner which was accompanied by a music performance from Bonita and the Hus Band.
The evening's entertainment also featured a circus show from the Red Nose Performance Troupe, which was met with thunderous applause and standing ovation from the audience. The children who performed had a blast showing off the results of their hard work and tenacity.
The auction was a hit. Every item, including paintings, photos, performance vouchers and travel packages were sold out. All the proceeds from the auction— and from the event—was donated to the Red Nose Foundation.
The event ended on a high note with two distinct acts, a performance by the legendary mime, Septian & Friends, and stand-up comedian Mo Sidik who had the audience in splits!
Indeed, the gala was a success on many fronts. See you at the Red Nose Foundation's Festival of Laughs 2019!