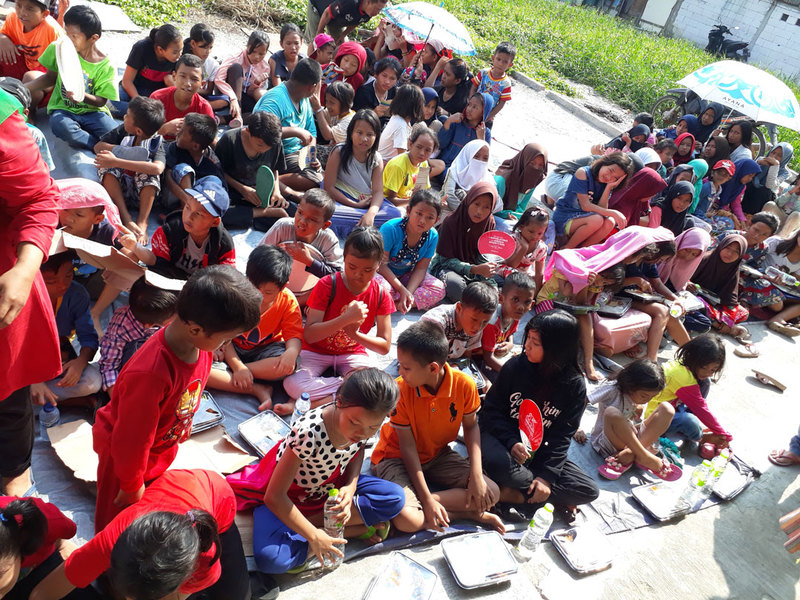 NOW! Jakarta and Mary Jane Foundation organised a Christmas charity programme, Feeding The Poor with some of Jakarta's best luxury hotels to benefit those in need.
With the goal of honouring Christmas by giving back to the needy, NOW! Jakarta and Mary Jane Foundation collaborated on 14 December 2019 to organise a major charity event benefitting several underprivileged communities around Jakarta.
The wholesome giving back event was held on 14 December 2019, sponsored by the following luxury hotels in Jakarta. Each hotel provided 50 lunch boxes plus beverages.
The Sultan Hotel and Residence Jakarta
Hotel Borobudur Jakarta
Crowne Plaza Jakarta
The Christmas charity event titled Feeding the Poor on Christmas is part of a bi-annual collaboration between NOW! Jakarta and the Mary Jane Foundation, a charity foundation dedicated to help underprivileged children and other members of society by means of distribution and allocation of aid and resources to a number of neighbourhoods in need.
The Sultan Hotel and Residence Jakarta
Nestled in the strategic hub of Jakarta's commercial district, the city's five-star landmark establishment, the Sultan Hotel & Residence Jakarta, is connected to the Jakarta Convention Centre and strategically located within walking distance to the offices of multinational corporations, international shopping malls, the entertainment district and sporting venues even the MRT stations. Adjacent to the airport expressway, the 694 room hotel is set on 34 acres of lush sprawling gardens and offers a host of food, entertainment and leisure options as well as the most comprehensive range of conference, meeting and banqueting facilities and services including the newly opened Golden Ballroom, infinity swimming pool, Kudus Hall which will be perfect places for wedding party.
Hotel Borobudur Jakarta
Hotel Borobudur Jakarta: Oasis Amidst Metropolitan City. Get immersed in the middle our soothing 23 acres of tropical gardens. Also enjoy complete recreational facilities, 7 dining outlets, conference center, and our relaxing spa and wellness club. Strategically located in the heart of Jakarta, it will be an experience to remember.
Crowne Plaza Jakarta
Nestled in the Golden Triangle of Jakarta, Crowne Plaza Jakarta is strategically located close to business area and office buildings where multinational companies are located. With the renovation process ongoing at the hotel, Guest can experience refreshed atmosphere at the new renovated Grand Ballroom, Meeting Room and Guest Room that are completed by contemporary design and exceptional service.