Recently, Whiz Prime Hotel Pajajaran Bogor celebrated its 3rd anniversary by holding a community programme. Staff visited a Nursing Homes and alos donated blood. Operating since 2015, the hotel located in Bogor continues to provide great hospitality for its guests and commit to social causes.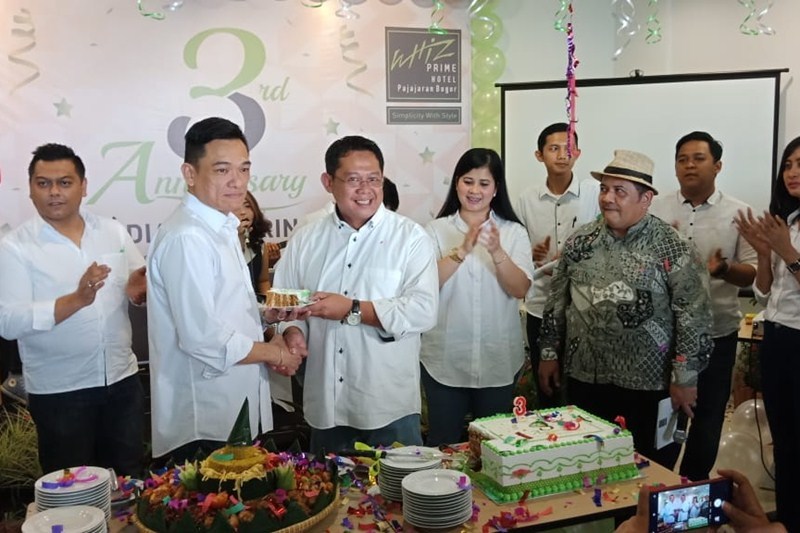 The hotel invited several media representatives and partners to celebrate its third year. Comedian Harry De Fretes, the host of Panca Atis "komika", was also at the anniversary celebration to entertain the guests.
Lucky Indrawan, the Hotel Manager of Whiz Prime Hotel Pajajaran Bogor notes Whiz Prime Hotel Pajajaran Bogor will continue to improve services for guests and hopes it will be the most popular hotel, especially in Bogor and surrounding areas.
Femerio Firmansyah from Intiwhiz Hospitality Management said the company hopes that the celebration will establish better relations with the media along with hopes for achieving a better target for the Whiz Prime Hotel Pajajaran Bogor.
The 3-star hotel is a perfect choice when visiting during Bogor. Located approximately 7 minutes from the Botanical Gardens and Bogor Palace, Whiz Prime Hotel Pajajaran Bogor is the choice for an instant getaway with facilities like a restaurant and swimming pool.

For information and reservations, contact Whiz Prime Hotel Pajajaran Bogor at +62251 7560 088 or book directly at www.whizprime.com/bogor