According to the United Nations World Water Development Report, water is 97 per cent saline and 3 per cent freshwater. This 3 percent freshwater, however, is diverged into 2 per cent ice or glaciers while the remaining 1 per cent is non-potable.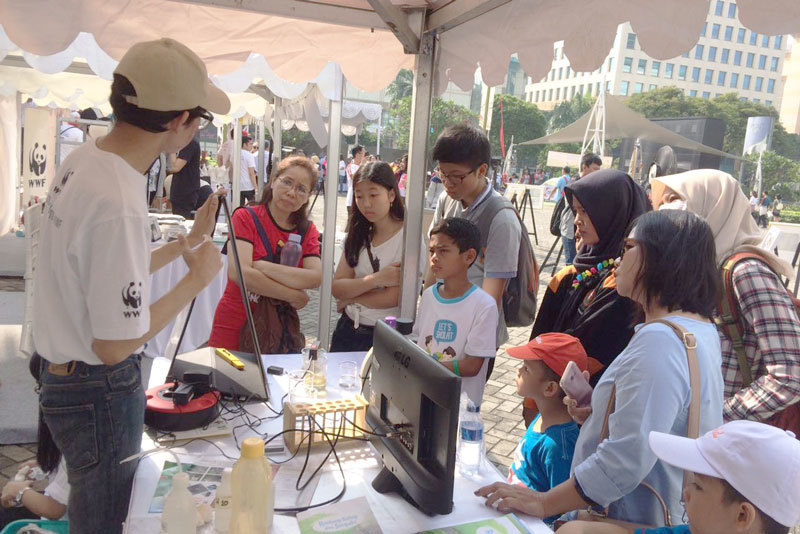 As part of Earth Day celebrations, World Wide Fund for Nature (WWF) Indonesia − the leading organisation working toward sustaining the world's flora and fauna − and PT Bank HSBC Indonesia organised a Water Wise Festival on 22 April at the Space Area, Senayan City, Jakarta.
The festival was part of their collaborative conservation programmes focusing on the quality and sustainability of freshwater as the most vital element to life, which is set to take place in Koto Panjang, Riau & West Sumatra between 2018 and 2020.
Programmes included in the festival were discussions on conservation,virtual reality tours, water photo exhibitions, water test at Water Information Center & Lab, face painting and more. In sum, the festival hoped to give visitors more information about water and how to manage it wisely.