The Hoshizora Foundation, based in Yogyakarta and founded in 2006 by a group of Indonesian students living in Japan, is committed to providing access to education for all Indonesian children.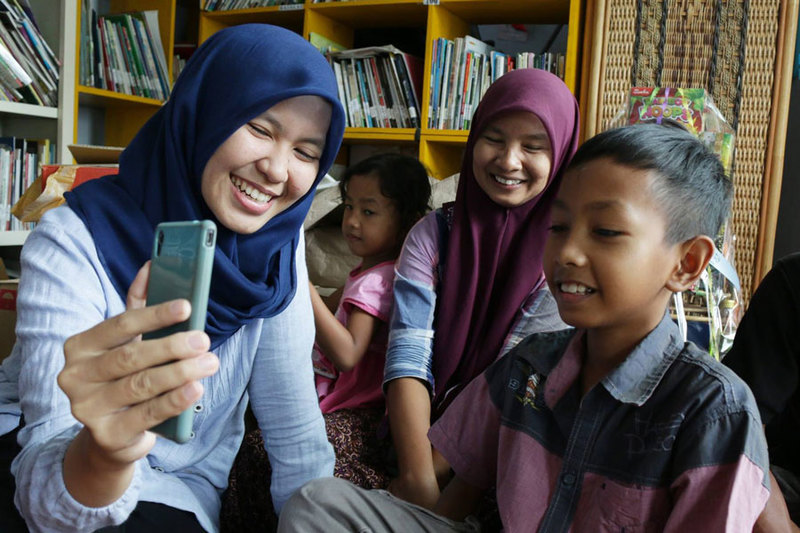 So far, Hoshizora has reached out to more than 2000 children and over 1000 individuals and organizational sponsors to work together, to great success: children living under the poverty line were able to turn around their life when they committed to the foundation's scholarship programs.
NOW! Jakarta spoke to Reky Martha, the co-founder of Hoshizora Foundation, about the non-profit organization's dreams, mission and challenges.
Please tell me more about the background and mission of Hoshizora Foundation.
Indonesian children have a lot of potential, yet sometimes they are facing many challenges due to education policy, environment or economic problems. In 2016, there were about 1.5 million children in elementary school who were unable to continue their education. Hoshizora Foundation was born because we wanted to address these problems. It was founded by Indonesian students who were studying at Asia Pacific University (APU), Japan and wanted to help underprivileged children to attain a proper education in Indonesia. The co-founders saved 1000 yen per month (a day's worth of earnings) and sent it to Indonesia. This generous action inspired more people to do the same, until we finally launched our non-profit organization on May 2, 2006. Hoshizora launched the first Foster Sibling Program on its inaugural day, which also coincided with Indonesia's National Education day. The Foster Sibling Program creates a lasting relationship between a foster sibling (Kakak Bintang) and their little sibling (Adik Bintang) in Indonesia.
What exactly are your programs and activities to help the kids?
Hoshizora Foundation envisions a world in which all children have access to an education and realize their potential. We try to turn this into reality through our scholarship program called "Beasiswa Mimpi Anak Negeri". In this program, we engage people to be foster siblings (Kakak Bintang) who provide educational support for Indonesian children. Donations from foster siblings will be used to support their sibling's education cost (e.g. school fees, uniforms, books) and non-school affiliated skill building activities through Hoshizora's curriculum and programs. We also encourage every Kakak Bintang to write letters to their Adik Bintang so both of them can get inspired. Therefore, we not only provide school scholarships for the children, but also help them to discover their potential, reach their dreams, build their confidence, have a positive attitude and believe in a brighter future.
What were and remain your biggest challenges?
Reaching our vision is not easy. In order to help the kids, we also have to pay attention to their parents and their environment. Sometimes, the parents rather want their children to work to support the family and we have to talk to them about the importance of education for a child's future. We encourage them to give the children a chance to finish their studies. The second challenge is to maintain the operation and management of the foundation. Hoshizora Foundation is committed to give 100% of the donations from Kakak Bintang to Adik Bintang, so we work hard to find and maintain sustainable sources of revenue through partnering up with various stakeholders and build our own enterprise to support the foundation.
How do you choose the children to become part of the program?
To become Adik Bintang, a candidate must pass three steps: form selection, interview, and sudden home visit. First, the potential scholarship recipient must fill out our application form. Second, during the interview, they must tell us about their motivation and dreams. Finally, Hoshizora will visit their home, without notice, and interview their parents. When a child is selected, Hoshizora gives capacity building to the children based on their age and Hoshizora's curriculum. We also facilitate visits between Kakak Bintang and their Adik Bintang. Once a year, we gather all Adik Bintang in one event called "Hoshizora Forum" for personal development and skill improvement.
Where are you planning to take the foundation in the future?
Hoshizora Foundation is not only a scholarship provider but also an organization that equips Indonesian children with the necessary tools to build their character, leadership skills, and facilitate their social emotional learning. However, child development is also highly influenced by the environment. We are keen to collaborate and work together with various partners that can empower family, teachers, schools, as well as the communities where our children live.