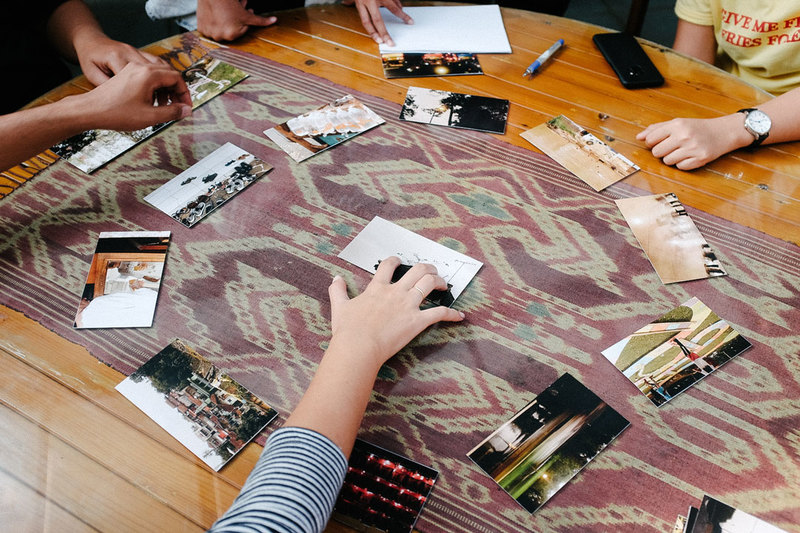 Arkademy Project is a community that brings photography to a more progressive direction and create different kind of works.
Professional photographer gains a lot from their works, such as income from newspapers or magazines, print works, exhibitions, books and sometimes fame. Meanwhile, the subject of their photos may not get anything, or even worse, they may be left with the feeling of being used or exploited.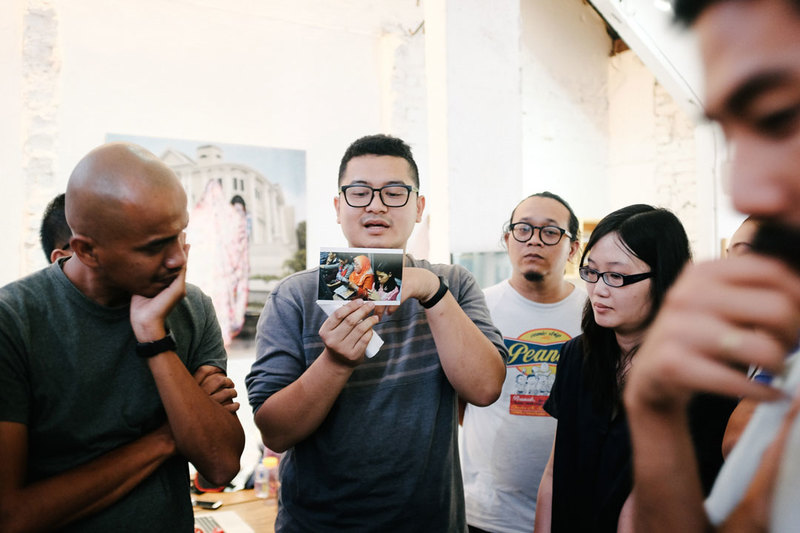 Five young and talented individuals with various backgrounds offer a platform for photography enthusiasts to present photography works in a more complex way. They encourage photographers, whether professional or not, critically reflect on their work and produce original as well as adventurous contents through a series of workshops aiming at giving positive impact for society.
Founders are Ben K. C. Laksana, sociology background, Rara Sekar, interested in anthropology, Yoppy Pieter and Muhammad Fadli, professional photographers and Kurniadi Widodo, an educator and activator of Kelas Pagi Yogyakarta community sparked Arkademy Project in June 2018 in response to the challenged condition of photography education in Indonesia. It was established as an educational wing of the Arka Project, collective of Indonesian documentary photographer focusing on editorial and in-depth long term visual project, which aims to promote and encourage the use of photography as a creative medium in critiquing the self, society and the relations that arise between the two.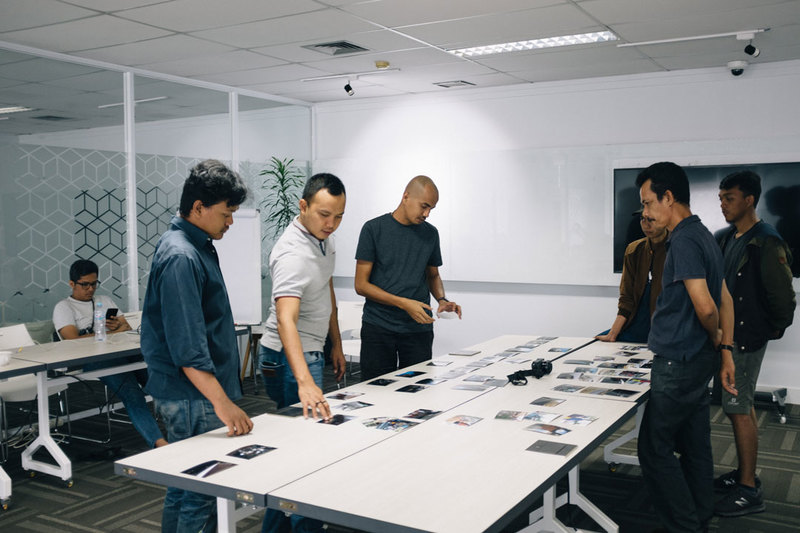 "We often see only the aesthetics side of photography. With all due respect to aesthetics, many other things are required to produce evocative work that can open our eyes and lead us to new understandings. Aesthetics are just the beginning. Most photographers often stop at the aesthetic and when they are asked more about the story behind their works, they often don't know," explains Ben K. C. Laksana.
The group started their first workshop in Malang, after finishing a project in a charming village at the foot of Bromo Mountain, Ngadas, as they selected 12 photographers from 30 participants to join RANA (Reflective and Narrative Development) workshop focusing on research and narration development. The workshop asked each participant to bring their photography works and explore them together by interviewing and digging the information behind the captivating photos and help the photographer create visual literacy. The workshop was closed with an hour review in front of other photographers, which resulted in deep and reflexive discussions. The sessions include photo story editing methods based on their photographic works.
Yoppy Pieter observed that the big challenge of our photography is on visual literacy, and it is still dominated by commercial hobbyists. "Because of our context of storytelling, most people thought that this domain is only for journalists. For Arkademy Project, stories are so important even for domestic and personal issues, because there is no community without individuals. Most photographers hesitates raising personal issues. Arkedemy Project helps them digest the knowledge of photographers and providing a safe space for them to tell the stories," Yoppy explains.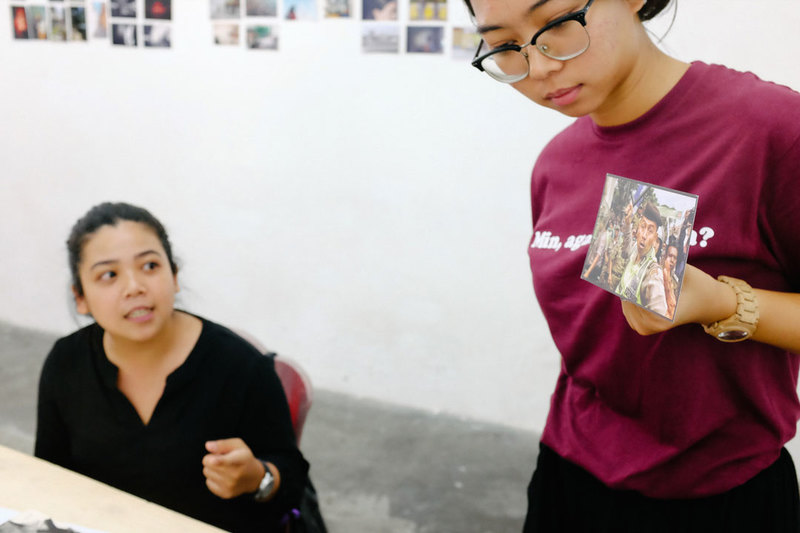 From the experience of organising the workshops, Ben revealed that developing critical minds among the photographers is a challenge because most of us in general are not accustomed to thinking our relationship with the community, about the community itself and very easy to simplify social issues among us. Whereas photography is a great educational introduction and very important to make society think deeper about themselves and their relationship with community.
"For example, people see mental health problem as a that a personal matter. Only a handful sees the problem as a result of inadequate social environment. Finally, we can see individual problems with social issue. That can be explored by photography. As I say that the personal is political, the political is personal, political things can have an impact on our personal lives as well," Ben remarked.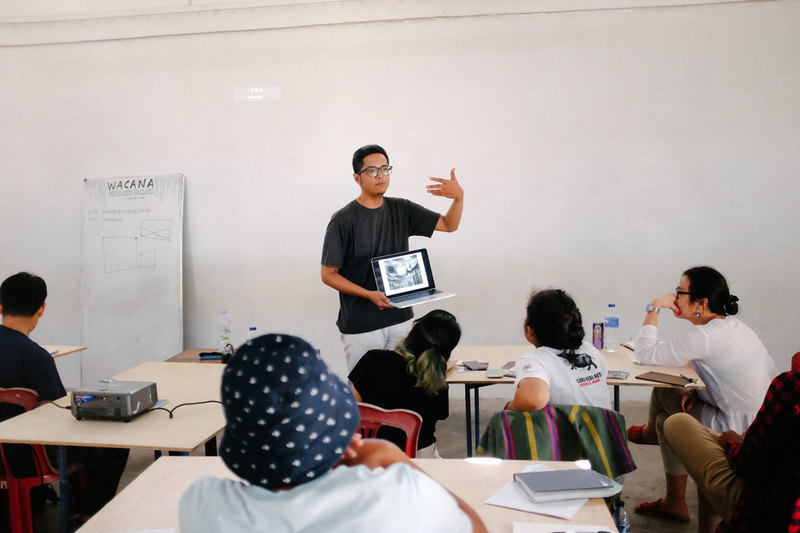 From the first workshop RANA, Arkademy Project continues to create other workshops based on the same objectives, such as KELANA (Street Class) to facilitate the creation of visual narratives by exploring the historical, personal and contemporary values of a place. PERSONA (Personal Narrative) is an effort to create visual narratives by responding personally to the conditions within society and WACANA (Image Analysis and Meaning Workshop) which trains reading and analysing of photos through historical reference studies and various contextual and theoretical frameworks.
In the last workshop, Arkademy Project collaborated with World Resources Institute Indonesia, which was held in four cities: Pekanbaru, Palembang, Manokwari and Jakarta that unveiled land conflicts in the country in an exhibition called Stories of Human Land which received a positive response from geospatial experts.
The workshops are open for anyone interested in photography and all nationalities as long as they are based in Indonesia during the course of programs. To register and get further information, Arkademy Project is easy to reach and pleasure to response.
ARKADEMY
Jalan Soka X 16, Bogor Utara
IG: @arkademyproject
FB: @arkaproject
www.arkaproject.com