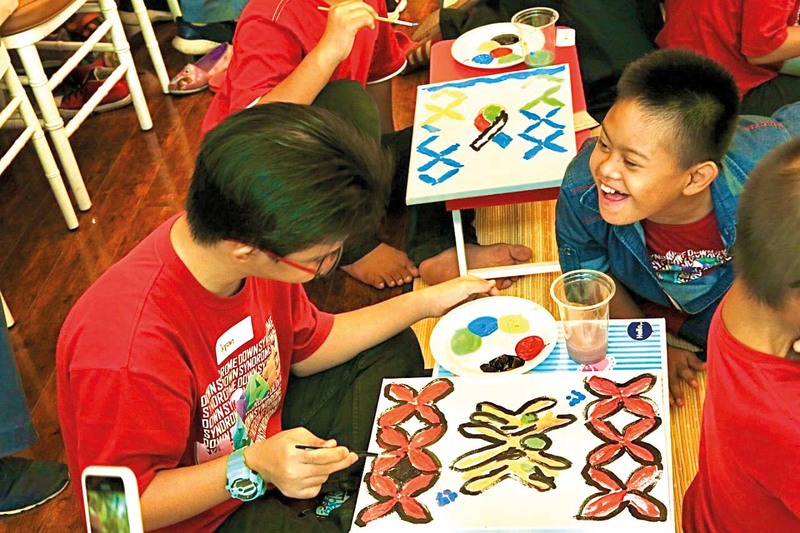 16-year old Carys Mihardja has different interests to most of today's teenagers of her age. She clearly admitted that she's not good at playing music and her voice is not so good either so she is reluctant to pursue vocal activities, and has no interest in other art-related activities. The thing she likes most and pays attention to is volunteering. No wonder she started to teach English to underprivileged children at the age of 10 years old.
One day, she replaced her mother who could not attend a social activity, World Down Syndrome Day. At the event, she met children with Down Syndrome and their families and learned so much about the genetic disorder and the special challenges they have to face. She also took part in a fashion show that day which featured Madeline Stuart, the world's first professional model with Down Syndrome, to raise awareness. The day's activities were very memorable for her Carys where she found the children were all happy and friendly, made her think fully about doing something for them moreover she realized not many organizations and communities specifically to empower people with Down Syndrome.
Back home, she devoted her time to finding out about the syndrome's main issues , and after thorough research and planning, she then decided to build Carys Care in 2018, a social foundation that strives to end the social stigma on special needs children and teenagers by having the foundation as a home to empower the creativity of these special gifted generations.
"I wanted to start this endeavour seriously with commitment and devote my entire heart to it. My dream is to make this as a legacy to positive change for the Down Syndrome communities, creating a world that is more tolerant in accepting differences." Carys said excitedly.
Since day one, Carys has worked passionately with POTADS (Persatuan Orangtua dengan Anak Down Syndrome) Indonesia, a foundation for parents with Down Syndrome children where the special talents of these children can be nurtured and empowered in the foundation's Rumah Ceria (cheerful house) Down Syndrome.
In the beginning, Carys Care focused on fundraising and finally thought of creating a business model to be able to do more. Starting with making various merchandise from digital prints of a talented painter with down syndrome Ratri. From here, the foundation received a lot of support and continued by holding painting competitions for children with Down Syndrome. A painting lesson session was being held beforehand to explore and enhance the talents of these children and teenagers. Then Carys carried out the designing process and turned the masterpiece into merchandise such as pouches, tote bags, string bags, masks and a whole lot of other items that cater to lifestyle, daily wear or collection items, all available to be purchased. All the proceeds from the project are then being forwarded to POTADS Indonesia.
"All the paintings are not edited, they are left original because people now prefer abstract. From there we can see the specialties and talents of the children. " Carys continued.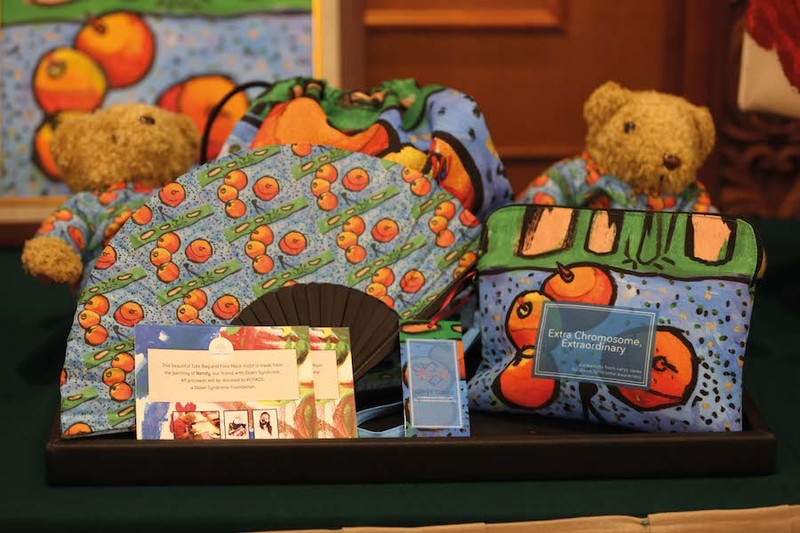 The designs keep adapting to new trends, market demand, while the ultimate aim is to gain more awareness to showcase the talents of Down Syndrome friends and make sure all processes are sustainable and create new economic opportunities for them.
Carys' unique vision has enthralled many local and international public figures, such as Koffi Annan, the prominent leader, whom she met in 2017 when she presented her youth empowerment initiative to him and his wife. That great opportunity really encouraged Carys to grow her initiative.
Carys' passion in social advocacy and creating better social economy and raising awareness for individuals with Down Syndrome has brought her to inspiring young adults in Indonesia. Carys who is now at 11th grade in Sekolah Pelita Harapan, recently received APEC BEST (Business Efficiency and Success Target) Award 2020 in Special Prize for Social Impact in Society. She was the youngest contestant representing Indonesia who succeeded to show her mature business senses covering profit, people and planet.
One thing that is important in the Carys Care business model that has won the award is that the business it runs can be shared and replicated by friends in Asia Pacific countries who provide good opportunities for building partnerships.
"People have many reasons for not doing this and that. I like to take a few minutes at my break time at school to think about projects. And many friends who, if asked what they want to be, they definitely said that they want to make a lot of money. But what does e a lot of money mean if it is not shared among the needy? And when asked what my goals are? Of course I am very committed to Carys Care even though I probably will study outside Indonesia later. And I am eager to work at the United Nations, I want to be a humanitarian and an entrepreneur. " said Carys.
But when asked more deeply about dreams, Carys said that she wanted children with down syndrome to be accepted in the work environment.
NOW! Jakarta salutes this marvellous effort and encourages everyone to support Carys work.