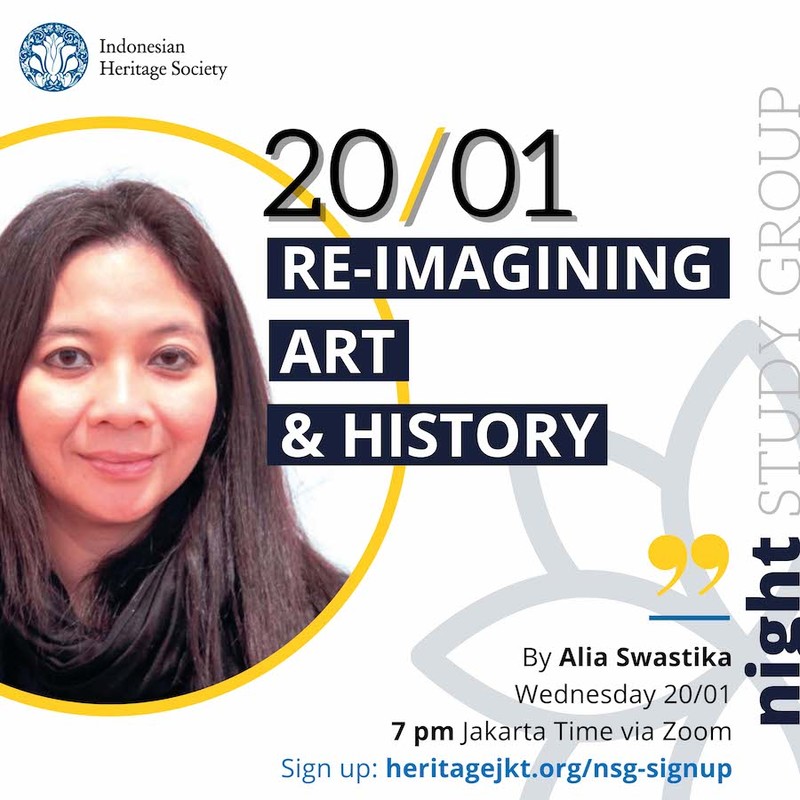 The Indonesian Heritage Society (IHS) is a non-profit organisation offering the opportunity to learn more about the rich cultural heritage of Indonesia.
During the pandemic, all of us have had to find ways to keep ourselves inspired and motivated. Despite not being able to travel or go out we strive to find the means to keep ourselves positive. Connecting members together from all over the world, the Society has provided them with various online activities and talks from June till December. In December, to end our season we wanted to take this opportunity to have some exciting events. So, to celebrate the Christmas festivities we had A Fruit and Nut Cake Christmas Baking Event with Nunik Anurningsih. The Explorers Section organised a relaxing session of Virtual Tour of the Garuda Wishnu Kencana in Bali by Andre Prawiradisastra to end the Online Session.
As we transition in to the New Year, we continue to run our online activities with our Study Groups Section with an active Textile Study Group, where they study together online discussing various aspects based on a chosen "subject" every year. For those who enjoy listening to talks we have two talks lined up in January. The first talk will be from our Night Study Group (NSG) Section on the 20th of January about Re-Imagining Art and History by Alia Swastika. The talk will be exploring one of the most common and important topics in Indonesia: Art and History. To take part in the talk, sign up here:
https://heritagejkt.org/nsg-signup
From the Evening Lectures Section, they will connect us with Dr. Horst Liebner on 26th January as he shares with us about on Silk, Spices, Ceramics: The Mechanics of Asia's Historic Maritime Connection. The Evening Lectures Series is one of the oldest activities of the society. To take part in the talk, sign up here:
https://heritagejkt.org/els-signup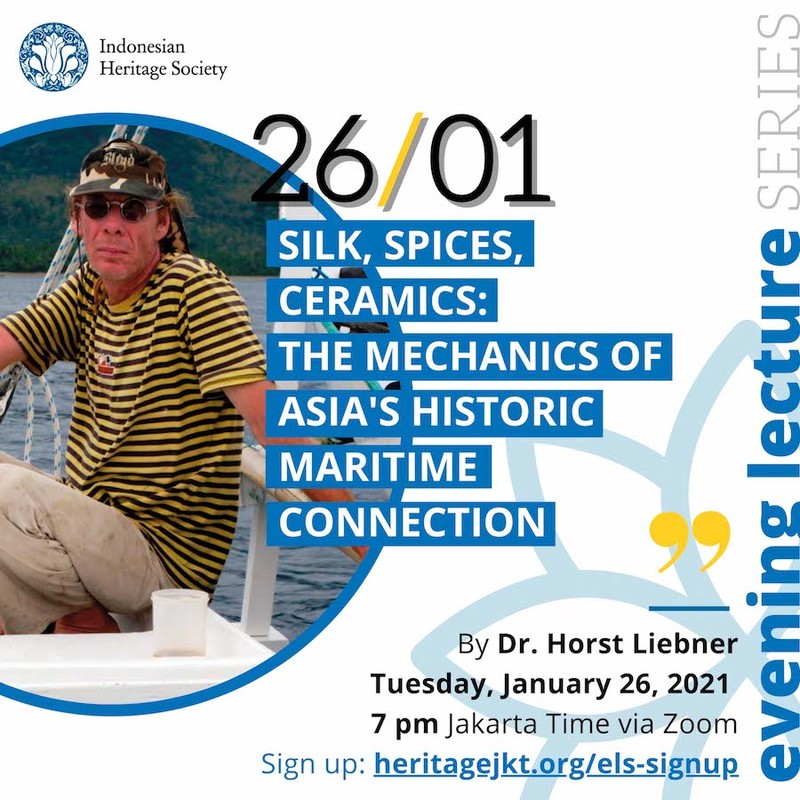 Who are these talks for? Well, if you are an art and history enthusiast or keen about ethnography and maritime technology but at the same time completely new to Indonesia then you can learn more by joining these talks.
We hope our upcoming Online Sessions will gain more audience locally and internationally at the same time allow us to keep moving forward with New and Fresh energy in the New Year.