Garda Satwa Indonesia is a not-for-profit animal rights organisation which rescues abused animals, helps them recover, and finds them permanent homes.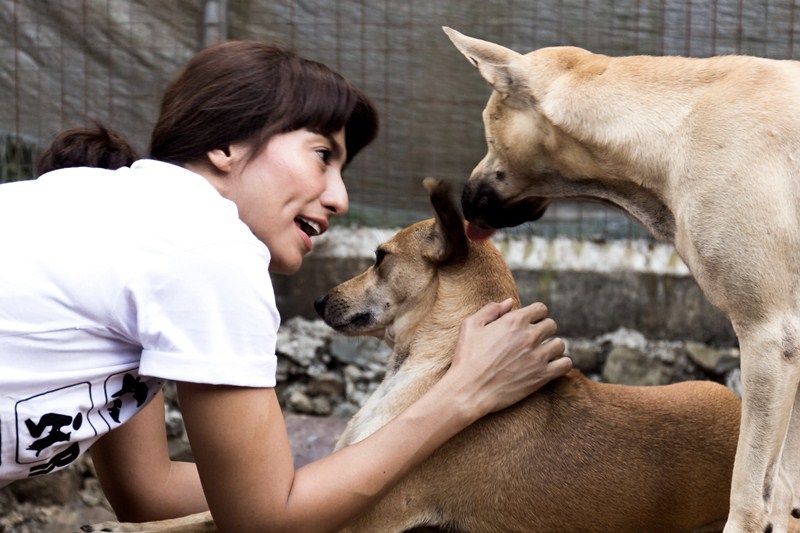 A video posted to social media around two years ago shocked users around the country. A six-month old puppy, Bruno, was filmed being abused his owner. He was hit constantly with a rolled-up newspaper, and thrown against a wall by his owner. Thanks to a neighbour, who, unable to stand the mournful cries from the tortured animal, reported the owner to the police. While the animal was taken away and cared for, the owner—owing to lackadaisical laws—was never punished.
Bruno's situation is just one of many. We see so many animals who are chained in filthy cages, many of whom spend their whole lives until the end neglected and abused.
Seeing this abuse, a group of animal rights activists established, in 2014, an organisation they called Garda Satwa Indonesia (GSI) which aims to rescue neglected and abandoned domestic animals especially dogs and cats, nurse them back to health and assist in finding them a home. It was thanks to Garda Satwa Indonesia (GSI) who, in cooperation with the police, was able to find Bruno a good home.
"Animals live on this earth too. They, like human beings, want to live in a safe environment. Dogs and cats have been domesticated for a very long time and they depend on humans. I really don't understand why human beings are so cruel to them. They're able to feel pain and fear and are often scared of what people do to them. If one doesn't like animals, they can ignore them and just let them live. There is no need to abuse them. We founded Garda Satwa Indonesia with the aim of rescuing abused animals because they can't talk and defend themselves," said Davina Veronica, GSI's Co-Founder and Chairman.
Although GSI's focus is largely in the Jakarta area, the non-profit organisation is linked, via a network of 133 communities, all across Indonesia and is supported by many volunteers. GSI works based on reports from trusted witnesses who are willing to be cooperative and work together during the rescue process. GSI brings rescued animals to its shelter, a modest facility in Depok, where they are looked after and nursed back to health. The shelter then works on finding them a suitable home.
GSI has strict requirements regarding adoption with applicants needing to fill out forms with specific questions. There is also an interview and applicants must agree to have their home and neighbourhood surveyed as part of the adoption process.
In addition, the organisation also has several programs to support its vision and mission to participate within the community to help protect the natural environment and ensure protections and taking part in upholding animal welfare.
Volunteers provide food to stray dogs and cats wherever they are found. GSI also holds a vaccination program as well as a spay and neuter program. Collaborations with veterinarians help subsidise these programs which helps keep costs low. Costs are IDR 100,000 for male animals and IDR 150,000 for females.
GSI also has a community program where one can donate IDR 300,000 to sponsor the needs of an animal including medication and food. Alternatively, individuals or families can provide a temporary home for a pet while a permanent home is being assessed for the animal.
"In addition to focusing on these programs, my colleagues at GSI and I continue to advocate for laws that help protect animals in Indonesia. What we do is not fully supported by the government yet. There is no specific law governing the protection for domestic animals. The current law, which was drafted in 1966 [KUHP 302], is no longer relevant. Fines are only IDR 4,500 and a three and a half-month prison sentence. It doesn't have a deterrent effect at all. What we want from the government is to revise the law and impose heavier penalties," explained Davina.
GSI also invites individuals and families to commit to, and be responsible for, their pets, as well educate people about animal abuse and help organisations such as GSI.
The organisation regularly holds events to raise awareness about animal rights. It also campaigns to stop the consumption of dog meat. In 2015, a GSI study of the consumption of dog meat in Solo—one of the highest nationwide—revealed that the amount of money spent on the dog meat industry totaled IDR 11 billion.