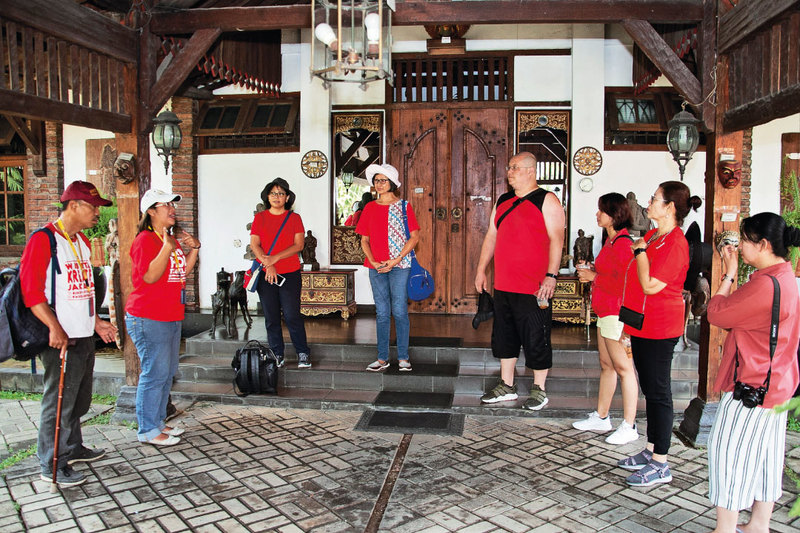 Uncover Jakarta's unique culinary variety with a walking tour and you'll find many interesting stories behind each taste.
Jakarta offers a wide collection of amazing restaurants, bars and sophisticated eateries scattered all over the city, promising lively culinary experience from the moment the sun comes up to the end of the night. Once you're in town and want to get the most out of it through the exciting gate and don't mind a bit of aching legs, you should join a food tour to map the city's culinary trails and sites, where many memorable dining experience awaits.
Although home to a myriad of dining options, most foreign tourists leave the country knowing little to nothing about real Indonesian food. According to them, Indonesian food is not as popular as food from neighbouring countries, such as Thailand and Vietnam.
Ira Lathief expressed her concerns to promote Indonesian cuisine and various culinary options in the city by founding a trip organizer Jakarta Food Traveler (JFT) Community in 2017 under the auspices of Jakarta Creative Tourism. The community's purpose is to expose Jakarta's history and culture to foreign tourists through culinary as the gate.
With multiple backgrounds including as a tourist guide, writer and tourism and culture activist, Ira was inspired to build the food trip organiser when she experienced a good concept food tour in Kuala Lumpur while she never felt a similar activity in her beloved town. Back to home, she immediately formulated the tour concept to be applied in her beloved town.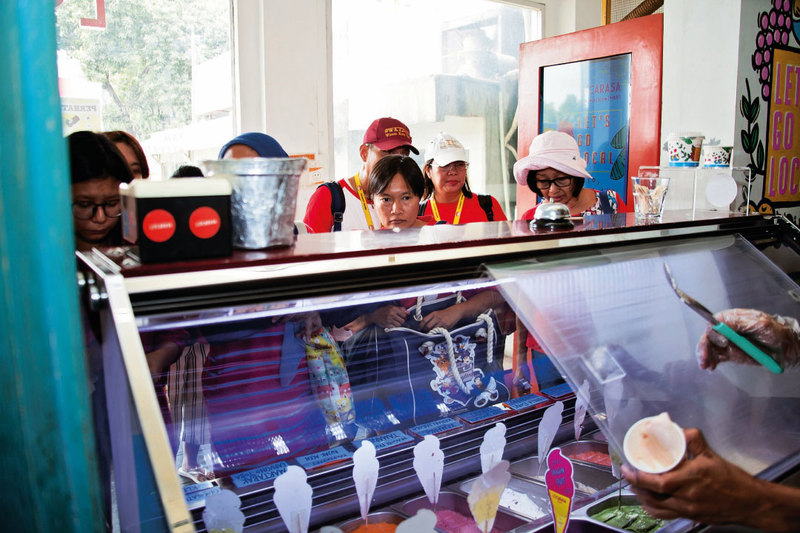 "In all my years as a tour guide, I mostly raised Jakarta only on its history and culture while the food has not been explored properly. And when I learned about other big cities' food tour concept I found that mostly tours present things that we can see in our daily life. In JFT food, all at the same time we'll bring tourists to experience the city either with local people, learn about history, and cultural acculturation of various nations in the regions accompanied with fun and informative historical facts about the city," Ira explained her vision.
Initially offering only three packages—Old Chinese Town (Glodok), Old Batavia (Kota Tua) and Little India (Pasar Baru)—JFT now offers 50 tour packages. This walking tour usually takes 3 to 4.5 hours with very diverse culinary places visited from street food to fine dining and Ira creates each package based on area with simple and catchy names. Each trip charges a guide fee of IDR 70,000 per person for Indonesian and IDR 100,000 per person for foreign tourist.
For example, the Little Korea package explores Jalan Senopati, which is well-known for bring one of the vibrant dining hubs in the city with various Korean food restaurants. First, participants gather in Pasar Santa (market) as the meeting point and sightseeing around the market. The area is a place for foodies to hunt the famous Sate Padang Ajo Ramon, the best stall to eat speciality satay from Padang, West Sumatra with main characteristics of little pieces of meat and offals that are marinated in a strong mixture of spices and grilled on over hot charcoal. Pasar Santa is also an ideal place to enjoy coffee and participants can stop by in Tuku, one of the pioneers of coffee shops in Jakarta.
From Pasar Santa, the tour walks through Blok S street through a detour to reach Jalan Senayan, adjacent to the lively Senopati street. In addition to several iconic Korean restaurants, such as Legend of Noodle, a simple restaurant serving various authentic Korean style noodle, and 88 Korean Kitchen which famous with its Spicy Chicken Buldak that offers five spicy level, participants can also stop by Mu Gung Hwa supermarket, Korean barbershop, and a knick-knack shop to know more about Korean expatriates live in Jakarta.
"Running JFT, I became aware of the many Jakartans interested in the trip to get to know more of their own city. So far, they prefer to travel overseas because they are sceptical about their own city because they don't know much about it and where to go around the city. Now, JFT has developed to have 20 guides and more than 500 participants have joined our community, sharing information about unique culinary destinations around the city. Some of our packages offer destinations outside popular tourist sites, including trips outside Jakarta, such to Bogor, Bandung and Tangerang," Ira passionately detailed.
JFT regularly hold the tour every weekend (Saturday and Sunday) divided into two sessions, morning and afternoon, each with various places to be unveiled, such as Condet (Arab and Betawi village), Melawai (Little Tokyo), Kampung Tugu (Portuguese village), Cilincing (fisherman village), Cikini (Little Arab), Menteng (Garden City), Kemang (Expat Town), Manggarai (Flores Town), Tanjung Priok (Free York City) and many more.
Monthly information on JFT tours can be seen at www.wisatakreatifjakarta.com, Instagram account @JakartaFoodTraveler and YouTube channel Jakarta Food Traveler.