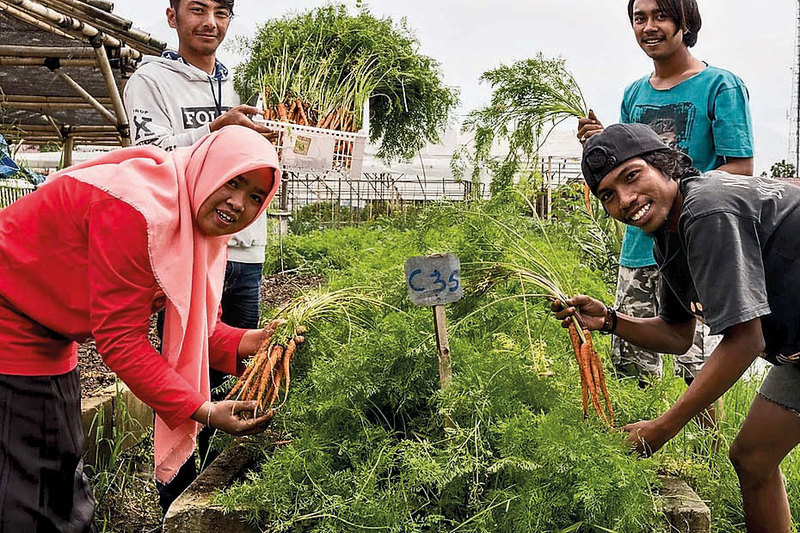 Learning Farm is a progressive pro bono organisation focusing on youth empowerment in Indonesia. Here's a list of their mission and projects in 2019 – 2020.
Among non-profit organisations in Indonesia concerned about youth empowerment is The Learning Farm. Officially inaugurated in 2005 by co-founders Mee Kim and Gouri Mirpuri with the support of World Education, a Boston-based pro bono institution, the Learning Farm is committed to not only reducing the number of vulnerable youths in Indonesia but also supporting their employability skills through a varied range of projects; be it seminar, eco-conscious programme, agriculture training and so on.
In addition, lacking education, skills and support, these vulnerable youths are at risk of being trapped in a cycle of poverty, crime, drugs and HIV/AIDS and thus the Learning Farm exists to create potential solutions. For instance, the organisation is aiming to reduce increased number of rural-urban migration, ensure food security and minimize environmental degradation. Members of the institution consists of people aged 16 to 24 from various backgrounds across the archipelago such as Jakarta, Bogor, Bandung, West Java, Timor and Sulawesi. To get up-close about what the institution has done recently, here's a review of their programmes over the past few months.
In October 2019, the Farming Farm launched a programme titled Opening Basic Batch 25 and Advanced 2019/2020 in partnership with Unilever Indonesia (the manufacturer of Kecap Bango Soya Sauce) welcoming 25 new family members hailing from Yogyakarta and East Java. The objective of the programme is to prepare young farmers to increase the production of their black soya beans.
Meanwhile, in the following month, Unilever Indonesia together with the Learning Farm held a press conference and media visit to introduce its mission and programmes to the public. They were also invited to experience agricultural activities like planting and harvesting veggies, visiting compost house and hydroponic garden and fishery and animal husbandry. At this moment, it was also an honour for the institution to be able organise another agricultural project at Senayan Golf's Organic Farm in which a 300-metre land was planted with a fully-functional organic garden comprising red and green lettuce, kale, spinach, tomato beetroot and chili.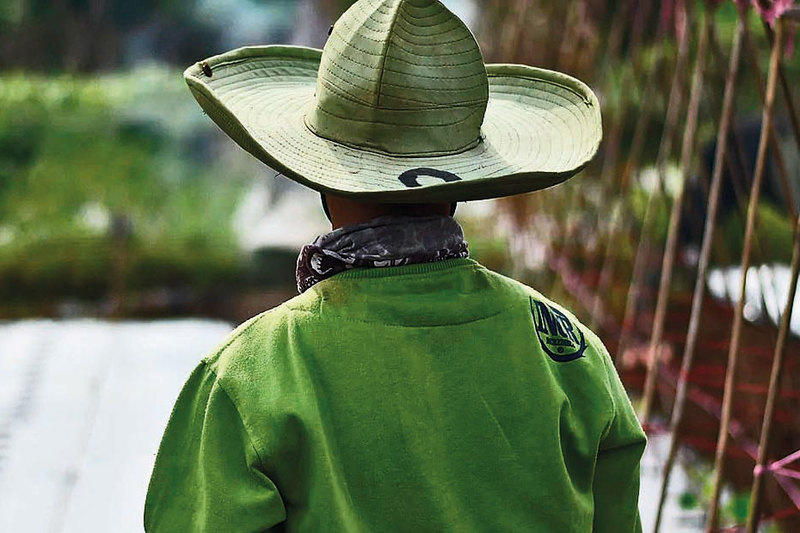 Last year in December, the institution welcomed volunteer Lauren Hamilton from the Australian Consortium for 'In-Country' Indonesia Studies (ACICIS), an innovative, non-profit, national educational consortium that was established to develop and coordinate high-quality, semester-long study programs at Indonesian partner universities. During the visit, she learned not only about the farming and harvesting but she was also dedicated to holding English course. Moreover, the Learning Farm had a collaboration with Panin Dai-Ichi for their fishery project and successfully built 10 fishponds and all the adjacent infrastructure in just one month. Exchange of agricultural knowledge and experience to the concept of insurance were conducted.
The Learning Farm
Kawulungsuk, Sukabumi, Cianjur Regency
West Java, 43254
T: +62 63 258 0036
IG: @thelearningfarm.idn
FB: @thelearningfarm.idn
www.thelearningfarm.com