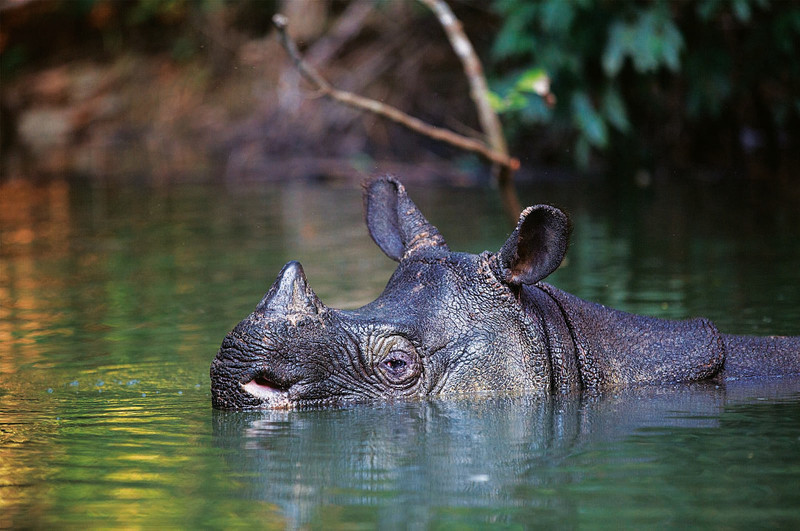 Introducing Project Sondaicus, a Jakarta-based non-profit organisation started by BINUS School Simprug that is concerned about endangered species such as Javan Rhinos. Established by Avicena Hartojo Tirtosuharto, Kemal Rifky, William Sugiharto, the organisation is committed to the cause of wildlife conservations and ensuring the survival of rhinos.
Samson is one of the last remaining Javan Rhinos in the world. In the past, his ancestors were a flourishing species, inhabiting a large portion of the globe from northeastern India to mainland SouthEast Asia. Locals used to live with them almost side by side, but deforestation and poaching has brought these majestic animals to near extinction. Up to 21 March 2019, Samson and the 67 remaining Javan Rhinos are confined to a tiny area in the northwestern part of Java Island, in Ujung Kulon National Park (TNUK); their days of glory has long passed.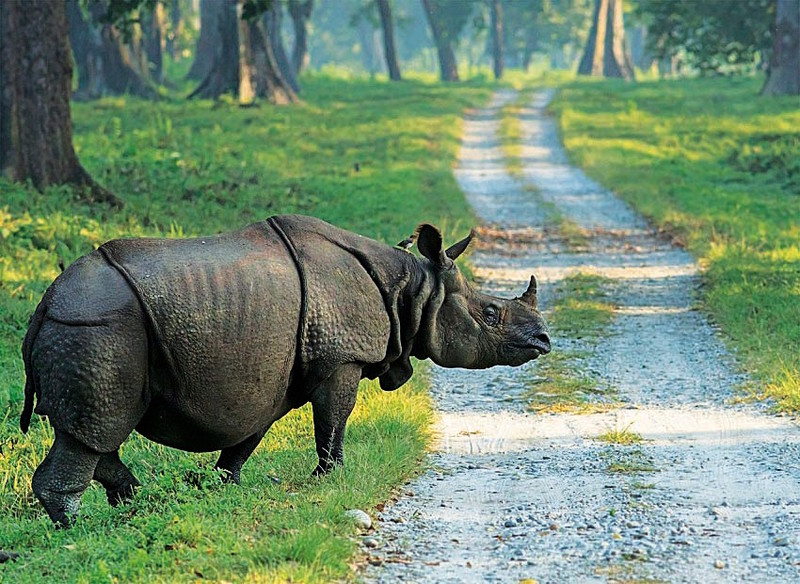 Last month, however, Samson was found dead in a mud pit, putting yet another dent in the dwindling population of these Rhinos. Yet, nothing has changed. The poachers still mindlessly try to make a quick buck, and us city dwellers are too busy to spare a moment to listen to their story.
Concerning this matter, a group of students from BINUS School Simprug in South Jakarta, Avicena Hartojo Tirtosuharto, Kemal Rifky, William Sugiharto has started a non-profit organisation that supports endangered animals that need protecting. The death of Samson has caught Rifky's attention, "Our parents' generation was the last generation who could turn a blind eye to the environment, it's different for us. If we don't do something now, we'll lose everything! No clean air, no clean water, no Javan Rhinos!" he exclaims.
His strong sense of responsibility towards the environment motivated him, along with his two friends to start Project Sondaicus, an NGO that focuses on preserving Javan Rhinos in Indonesia. "Everyone was talking about large-scale climate disasters, but no one knew anything about how the Javan Rhinos are close to being extinct! That's why we chose to save the Rhinos. It's something precious to Indonesia and very doable. I mean, the park is only, like, two hours away from Jakarta," says Rifky.
Inspired by the Rhino's scientific name, Rhinoceros sondaicus, Project Sondaicus is a student-led initiative to preserve endangered Javan Rhinos. Their goal is to conserve the Javan Rhinos through the preservation of its habitat, which they hope to encourage through the spreading of awareness. The organization works directly with the Ujung Kulon National Park Park Rangers to focus their efforts into areas that need the most help. "After calling several times, we got a hold of Pak Yudi, the head of the park rangers. He helped us identify the problems with the park and suggest how we could help them. We still talk to him regularly today." says Kemal.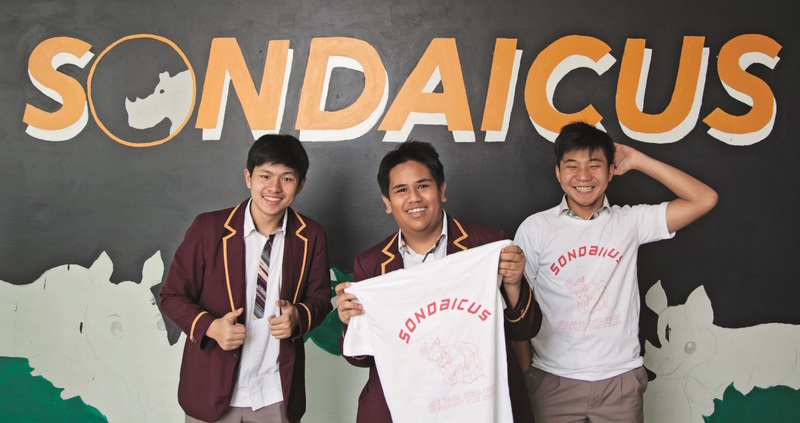 Since its humble start as a school project in 2017, the team has expanded to close to 100 students across two schools—BINUS SCHOOL Simprug and Mentari International School—and funded close to IDR 200 million to help the rhinos in Ujung Kulon National Park. They have also organised a variety of programmes ranging from providing emergency aid to the Banten earthquake in December 2018, a three-day excursion to the national park, a diverse conference such as the American Chamber of Conference (AMCHAN) NGO conference 2019 in September, and The Sondaicus Football sparing as one of the team's community efforts.
Sondaicus is built atop three pillars; Conservation, Community and Public Outreach, each representing an area of focus through which they direct their efforts. Conservation refers to efforts that directly involve the preservation of the rhinos, whilst Community is meant to build social awareness about these rhinos to the surrounding communities and Public Outreach works for public broadcaster in raising the social awareness of the issues.
"I like being in Sondaicus because we jump at every opportunity we get. Yes, we have a single goal – to save the rhinos – but we can achieve that through various different methods. Whenever someone has an idea, we go for it. Most of our successes are what we call 'happy little accidents', says Avicena.
According to Rifky, not enough people are aware of the dire situation the Javan Rhinos are in. "That is the whole reason why we're doing the public outreach program, since the first step to doing something about it is to learn more about it so that you actually care," he continues. One way to do this is to follow Sondaicus' Instagram page, where they regularly update their followers with the latest Javan Rhino news. "But don't stop there," Avicena says. If Rhinos are going to stand any chance of survival in the coming years, they need as much help as they can get.
Learn more about Project Sondaicus on Instagram @sondaicus_