Valentine's Day is just around the corner - the perfect opportunity to tell your loved ones how much you care. Get creative and join our poetry contest! Your poems can be short or long, funny or romantic, joyful or sad: it is entirely up to you. The three best entries will win a dining voucher from us and will also see their poems published in the February issue of our magazine!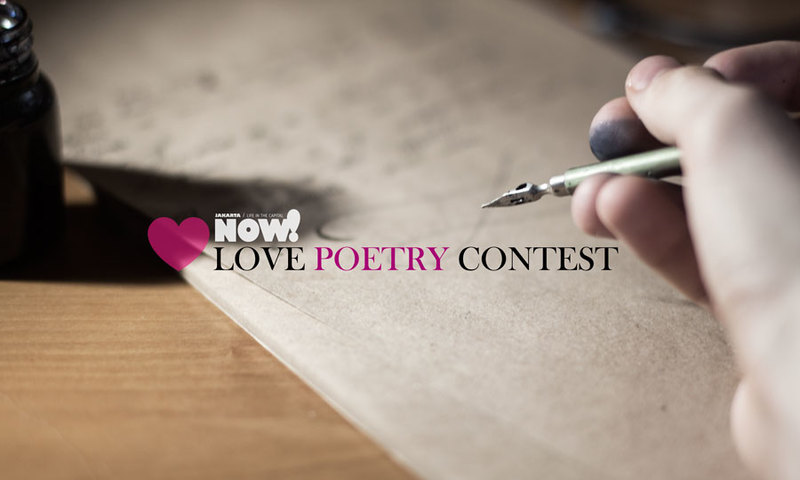 How to participate:
Send your poem to

[email protected]

(it has to be original) and explain who the poem is for. Don't forget to include your full name, age and contact details.
Follow NOW! Jakarta on Facebook or Instagram.
The contest will be closed on 17 January at 5.30 PM.
Winners will be notified directly by the editorial team.
Winners will receive a dining voucher, and their poem will be published in the NOW! Jakarta February issue.
Judges decision is final and cannot be contested.
Write yours NOW! send it to us.