In January 2017, millions of women (and men) took to the streets in many cities across the US, marching for women's rights, immigration reform, healthcare reform, reproductive rights, LGBTQ rights, racial equality, freedom of religion and workers' rights. This Year, Women's March will be back to the streets in Jakarta in supporting the Equality and Human Rights.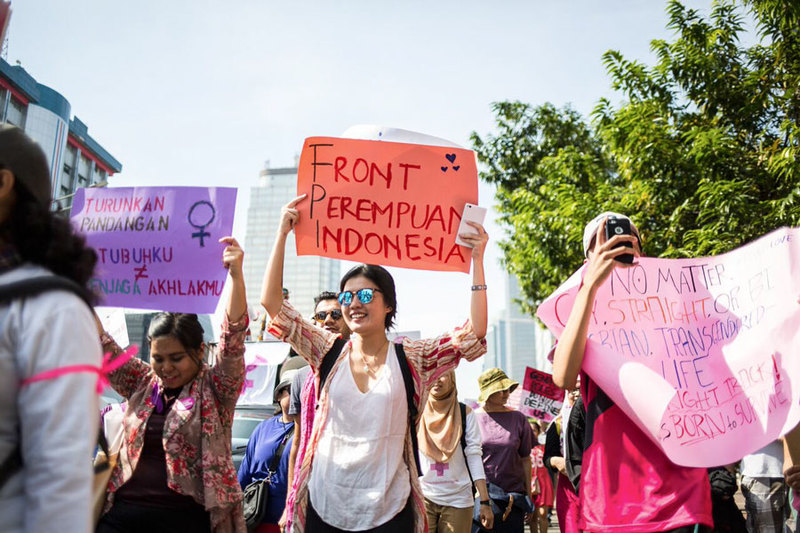 The Women's March, which was the largest single-day protest in US history and was also held in other countries around the world, was a direct response to the inauguration of Donald Trump as President of the United States, mainly due to controversial statements he had made.
In Jakarta, the inaugural Women's March was held in March 2017. Encouraged by its great success, organisers are planning a second run on 3 March this year. NOW! Jakarta spoke to lead organiser Kerri Na Basaria about the upcoming Women's March and the situation of women and minorities in Indonesia.
This is the second time there will be a Women's March in Jakarta. The initial one last year was very successful. Are you planning to do something differently this year?
Last year's Women's March Washington that launched a global movement was both a response to the Trump fiasco and a realisation that we have neglected the power of resistance and fighting back; that intolerance, bigotry and discrimination is a reality for many people, not just in the West, but especially here, where women, minorities and marginalised people - those who don't fit into a "moral standard" - are repeatedly vilified for being who they are, fighting for their rights.
This year, we want to show that a movement like this is not only a response to a major event, but a continuous effort to voice our concerns and aspirations as a reminder that we can't ever be too comfortable when there's still someone hurting.
In terms of the march itself, we expect it to be bigger! Last year, it was more of a general introduction to who and what we are as a movement, but this year we aim to dig deeper - we have a theme: gender-based violence. This larger theme breaks down into ten separate spheres where gender-based violence occurs, including health and healthcare, public space, education, law, interpersonal relationships, and much more.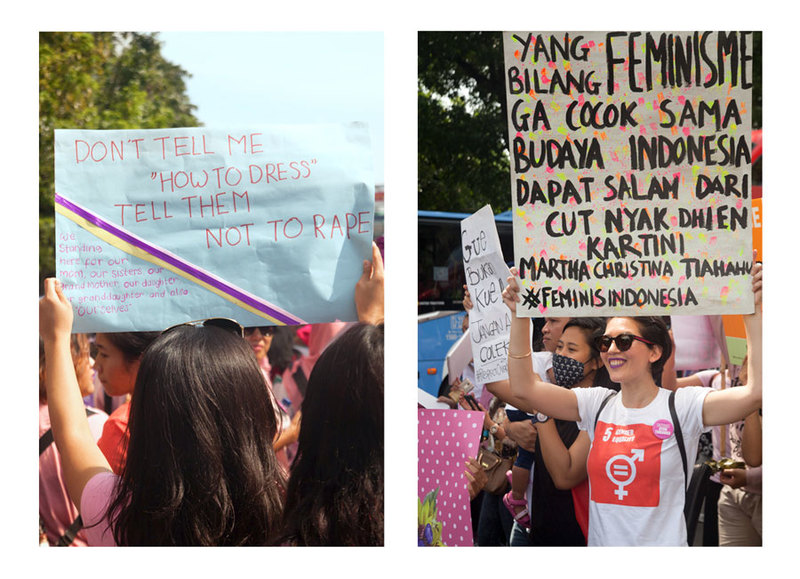 A lot has happened over the past year, also regarding women's issues - not least the emergence of movements like #MeToo and Time's Up. Did these developments also have an impact on women in Indonesia?
We'd like to say yes. Violence against women is very much a global issue. Sexual assault, sexual abuse - it is real and it is happening everyday. While it has not received as much attention as it has in the Anglo-American and Western world, I think between ourselves and our communities, we could show that it is a real issue. Victim blaming occurs liberally even in the most open-minded countries, let alone in Indonesia. Just take the case of the new RKUHP's article on adultery and its massive loopholes that has the potential to criminalise victims of sexual assault - even legislation seeks to make it hard to have a conversation on sexual violence.
What do you think remain the main challenges faced by women in Indonesia?
There are a lot of challenges to be faced, and the Women's March aims to address not only the women of Indonesia, but minorities and marginalised groups and the challenges they face. From discrimination, vilification, bigotry, harassment, inability to express themselves, victim-blaming, slut-shaming, control of their bodies - both by governmental bodies and larger society - this is the true face of what being a woman in Indonesia is like. It's not pretty, and we don't want to skirt around that. It's tough, and it's only getting tougher. But on the other hand, our movement is gaining momentum, and more people are speaking up.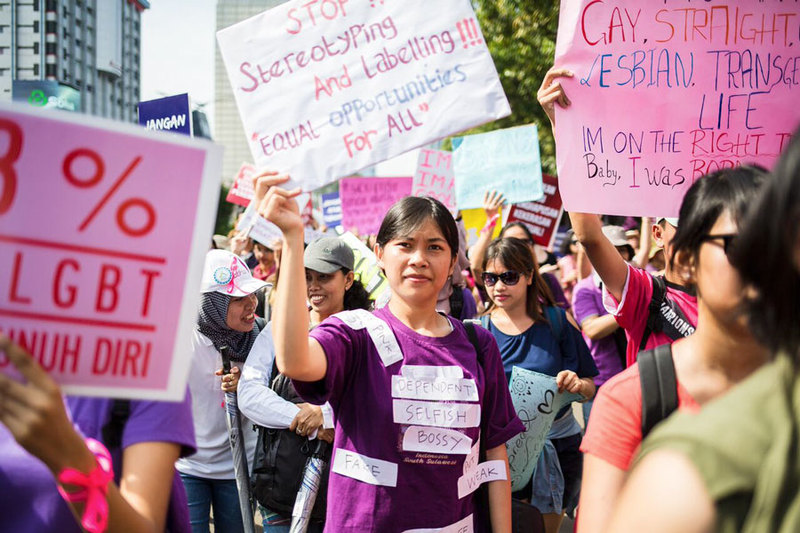 Leading up to the Women's March, do you plan to host any pre-events?
Yes, we will have five pre-events in total. We have a Garage Sale in tandem with a screening and discussion of women in the workplace (10 February), a Zine and Collage-making Workshop (18 February), a Legal 101 for women (22 February), a Watercolour Workshop (24 February), and finally a poster-making session with Hollaback! leading up to the march (25 February). We are so excited to see both new and familiar faces at these events. Make sure to follow all our social media channels to get all the information you need.