BIPA Universitas Indonesia has played a significant role for years in helping non-native speakers of Bahasa Indonesia learn the language and culture at large.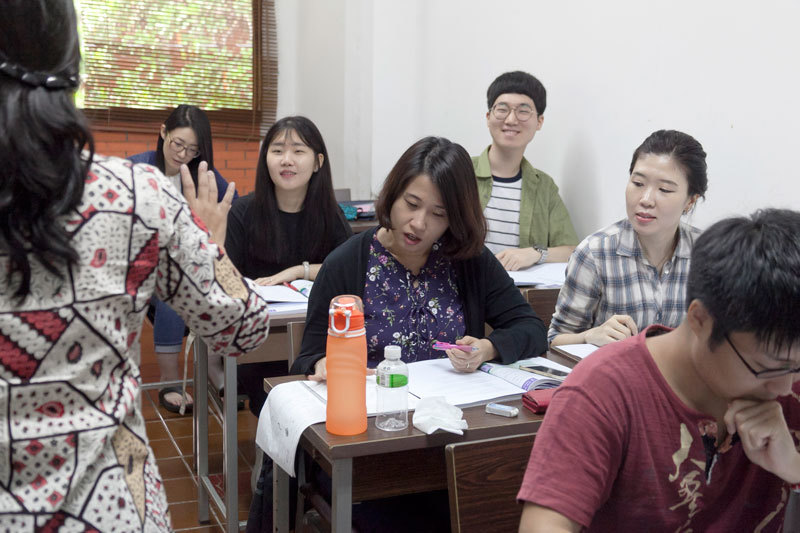 Now! Jakarta spoke to Indonesian Language and Cultural Programme Manager of BIPA Universitas Indonesia Leli Dwirika about the main objectives of its establishment as well as to promote Indonesian language and culture.
Indonesia is a cultural and ethnic melting pot whose population is as captivating as its history thanks to its geographical position at the crossroads of the Indian and Pacific Oceans. The immense archipelago is distinguished by a peculiar mixture of distinct ethnic, linguistic, culture and traditions that have contributed to Indonesia's diverse and cultural dynamics. This has been of interest to people from all corners around the world to learn and have an appreciation of the cultural nuances.
Bahasa Indonesia untuk Penutur Asing or BIPA which is well-known as Indonesian language and culture acquisitions for non-native speakers was established in a means to provide a well-rounded high quality programme for foreigners who express an interest in learning and understanding the language and the culture of Indonesia. The institution is supported by academic staff with highly professional qualifications in a teaching and learning framework from the field of both Bahasa Indonesia as foreign language and intercultural communication studies.
The history of BIPA UI dates back to the early establishment of Faculty of Humanities Universitas Indonesia in 1960 where Anton M. Moeliono, the most cited scholar in Indonesian history, the founder of Indonesian linguistics, used to give private lecture to non-native speakers about the language and the culture of Indonesia.
The lecture, back then, had a means of motivating and inspiring interest in foreign scholars. In 1990, the size of the class began to soar up rapidly till the present moment in time. The lecture has since been found to be the most prevalent teaching format in larger groups.
"What makes BIPA UI stands out from other Indonesian language learning centre is that in here students are given a series of lectures incorporating not only about Indonesian language but also Indonesian culture ranging from etiquette, customs, traditions, cultural habits, communication style, collectivism, religious groups, Indonesian authentic meals, travel and tourism and Indonesia points of interest and landmarks. In here, students will get privilege to perform extracurricular cultural activities such as batik painting, learning Indonesian Arumba folk music from West Java, Balinese/Javanese Karawitan music and traditional dances of Indonesia", Leli said.
There are two main programmes that BIPA UI offers−Regular Programme and Special Programme.
The Regular Program takes place in 12-13 weeks long, featuring 250 hours per periode. Classes start from January to April, May to August and from September to December, in which three levels of Indonesian language course can be completed.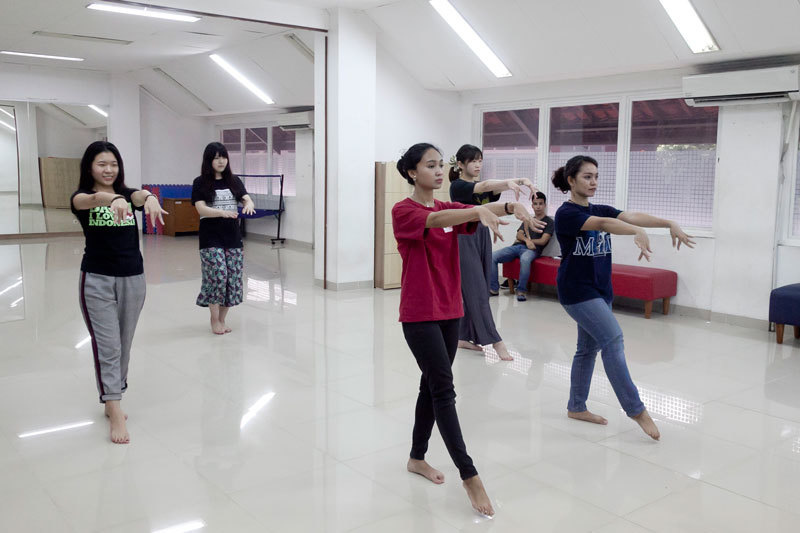 This involves Daily Conversational Competence with an emphasis on cultural awareness in various contexts, Speaking and Writing Competence enhanced with discussion, oral presentation and creative writing in order to obtain the importance of language functions including commands, offers, refusal and invitations and Advance Level in which students will be able to learn writing essays on various topics with regards to global and national issues in politics, law, economics and societies.
During the course, students will be able to conduct a one-day field trip visiting schools, TV Stations, boarding schools (pesantren) and governmental offices. Students can also experience the natural atmosphere blended with happening cultural activities to Bogor Cultural Village (Kampung Budaya Bogor), Beautiful Indonesia Miniature Park (Taman Mini Indonesia Indah) and Indonesia Presidential Palace.
In addition, a culinary exploration and transport adventure in Jakarta's surrounding areas are also available, thus bringing out students a perfect urban getaway.
In the Special Programme, students are given options to meet specific needs and goals through tailor-made. The offer is made as per request, featuring Intensive Short Course for Groups. Also, a Tutorial Programme is available along with the In-house Training Programme where students can learn on their own time at their own premises which allows for more convenience.
Furthermore Leli said, "Non-Indonesian citizens are also eligible to apply for the regular course through scholarship programmes such as Dharmasiswa funded by Ministry of Education and Culture of Indonesia or by Ministry of Research, Technology and Higher Education of Indonesia, for the Developing Countries Partnership Programme (Kemitraan Negara Berkembang)."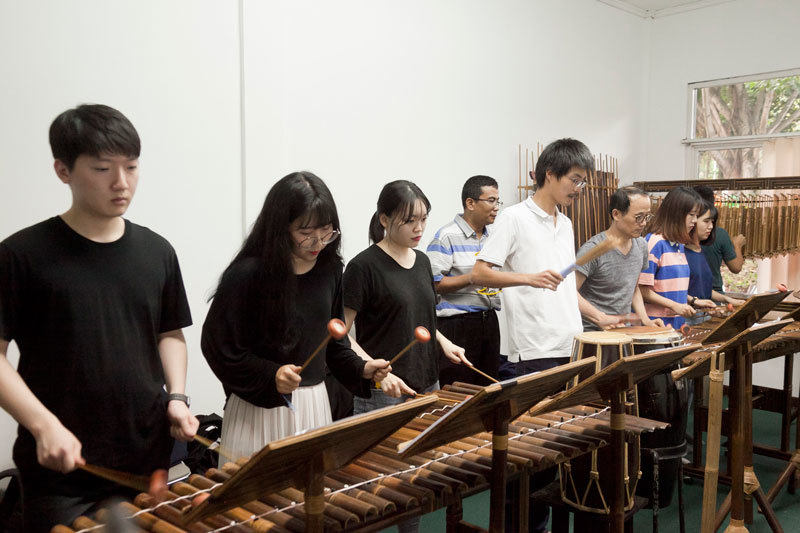 This periode, there are approximately 160 students from 22 nationalities from countries in Eastern Europe to Asian countries, applying through all programmes for Indonesian language and cultural acquisition at BIPA UI. It ensures staff; teachers and students have a good chance of creating an engaged and interactive teaching environment.
BIPA UI has always committed not only to fostering high levels of cultural knowledge of Indonesia, cross-cultural awareness and the advancement of personality characteristics but also to enriching intercultural educational practice as a means for non-native speakers to progress to the material, master Indonesian language and achieve what has been intended.