Good ideas are everywhere, and the best thing about them is that we can always learn from them, adopt them, make them our own in some way. This is certainly something that I do; I am often inspired by the excellent ideas I read about and think, "How can we adapt this for Indonesia?"
I have endured a long journey in Indonesia's travel industry. It has been an on-going passion since meeting the likes of Indonesia's Minister of Tourism, Joop Ave, and of course seeing the many, many wonders of Indonesia. There are things you see and experience in this country that make you feel that the world needs to see this; that natural human reaction to want to share a special moment with others. This is what has driven me for the longest time.
Then again, I am aware of tourism's double-edge sword. That just as tourism has the ability to provide employment and enjoyment, it also has the ability to destroy the very thing we wish to savour! Not good. Knowing this, in recent years I've spent a considerable amount of my focus on advocating for sustainable tourism. It has become slightly diluted over the years and this is likely because there has been a lot of talk but not a lot of action, if I am brutally honest.
Early in the pandemic, I worked closely with some top-end professionals to try and establish a really fail-proof certification program for health and safety in the hospitality industry to ensure international trust (and recognition) for travellers — sadly, this was not taken up by authorities who did their own program, not backed by international organisations, but made compulsory for the industry. Was this really effective?
This moved forward to developing a sustainable tourism collective to really prepare the industry, Bali especially, to work on bolstering tourism so that when gates opened the infrastructure would be in a better position. It was the perfect time to "Build Back better". But there was no pick up from government… and the gates havee opened with no changes made.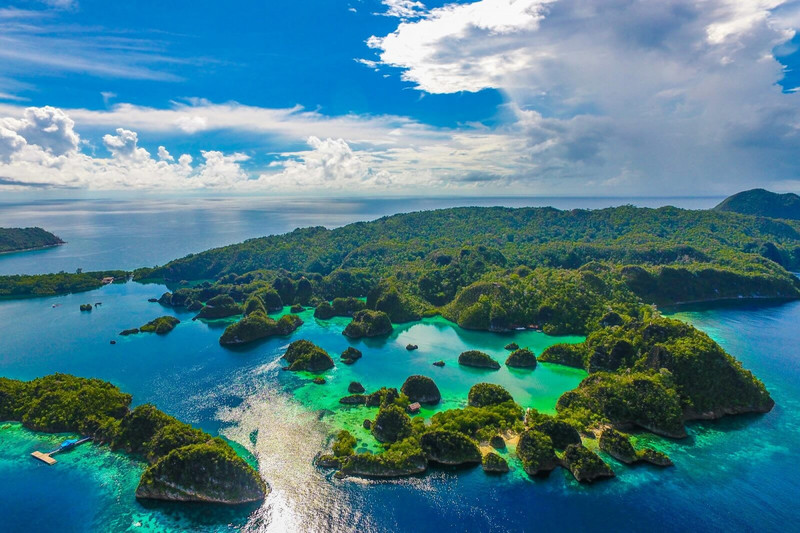 Continuing, regardless of the response, I became inspired by Palau, an archipelago of 500 islands in the Pacific Ocean, who have set it in their minds that they must really protect their pristine natural landscapes and local culture. 85% of Palau's GDP comes from tourism so very much a parallel with Bali. You may have heard of the Palau Pledge, an initiative (which went quite viral!) that asked visitors to pledge that they would help to protect the quality of the country through respectful behaviour and an interest in the local environment and people. Inspired by the idea, I reformatted versions for Bali and Jogja, "The Bali Promise" and " The Jogja Promise", and put this forward to the powers that be in each location, and received a positive reaction, but no action.
I often question why ideas are not picked up: is it because ideas coming from the outside are looked down upon or disregarded? Are there too many running programs to squeeze in one more? I certainly take no credit for The Bali Promise, as I am happy to admit it comes from Palau. I just know it's good for Indonesian tourism, so why don't we do it!
Recently I read about yet another fantastic idea from Palau — certainly on my own travel list now — it's a tourism program called "Ol'au Palau".
The program is described as: "The first tourism initiative that unlocks new experiences and places through sustainable action." In the local language, Palauan, "Ol'au" is a way of calling out to a friend to invite them into your space. In their words, "it's our way of welcoming in those who are more than just visitors. A greeting to trusted and respected friends, who understand that our country must be navigated with love and care."
Essentially, the tourism board has 'gamified' being a responsible traveller. Tracked through an all-new App, travellers will be awarded points for interacting with registered sustainable initiatives, accredited local businesses and customs.
Why do this? The incentive, other than supporting sustainability, is that travellers will build up points that can be used to explore Palau more deeply: "places and experiences traditionally just for our community and loved ones." So, by being a good traveller (using reef-safe sunscreen, visiting culturally-significant tourism sites, participating in regenerative tourism projects, avoiding single-use plastics), you can take your travels even further, from meeting elders to traditional fishing at secret spots. A pretty lucrative win-win solution. The app also includes a personal carbon calculator, through which travellers can offset their own carbon footprint. A fantastic idea.
These things matter! An article by Travel Daily shared: "new global market research revealed over three-quarters of people (77%) admitted that Covid-19 made them more aware of how damaging their behaviour can be to the environment, with 72% desiring to travel to sustainable holiday destinations."
I read such an initiative and think to myself, "Wow, that's amazing, I wish we - Indonesia - could do that." Though now I find myself slightly demoralised to share ideas with those in the right positions, worried to hear the words I already expect, or perhaps none at all, or to once again see great ideas shelved for a rainy day that never comes…
But I have to say again, it's okay to ask for help, to learn from others, to adopt and adapt. There is no embarrassment in this; the only thing that matters is protecting Bali and Indonesia's other superb destinations for future generations, whilst still being able to benefit the tourism industry for years to come.
Palau, can you help our little own little pulau?