Indonesia and the Netherlands have been established agreements in several fields including cyber security and water management. NOW! Jakarta spoke to Ambassador H.E Rob Swartbol about the development of this connection.
You've been Ambassador to Indonesia for many years now. What would you say are your best achievements during your time in the country?
The proudest I am is of the increase in the depth of the people-to-people content. I know it seems vague but if you look at the recent refurbishment of the Erasmus Huis, the revamp of programmes that have more attendance, with a focus on a younger public, the cooperation on higher education with more Indonesians going to the Netherlands to study, these are a few achievements. If we look at the way that we as an embassy have changed, our behaviour is more open and accessible, including a new refurbished embassy, we're more transparent and go out more. I think that is how diplomacy should be in 2019 and that's the difference. So, it's more or less the way we interact with Indonesians has changed and we have had positive response. Between the Netherlands and Indonesia there is a lot of context and we have some high-profile visits between the countries, with President Jokowi going to the Netherlands and our Prime Minister coming here; there has been co-operation between our two Supreme Courts. There is a deep co-operation on all levels and it's getting better.
The Dutch-Indonesia relationship is very strong and the elections are happening this month. What do you hope for this relationship and its future?
Elections are an important part of a democracy. The Indonesians will choose their own leader as we do in Holland and I'm sure they'll do this in a positive spirit. This is the biggest one in the world and it's amazing. Whoever they choose, we don't see a big change. There might be a small shift in foreign policy but we don't know that for sure. I won't prejudge the outcome, but I'm sure whatever the government our relationship will be fine.
How can the Netherlands bolster Indonesia's place as a rising economy in the ASEAN?
It's up to the Indonesians to make it more powerful. The ASEAN has grown in importance and Indonesia is the biggest member. There is that inevitable pivotal role it has to play. We have targeted the ASEAN 5—Singapore, Indonesia, Malaysia, Vietnam and Thailand—as our main targets for economic diplomacy and public-private partnership, so this is clearly how important we consider this region, by bolstering trade and investment between the Netherlands and Indonesia. Don't forget we also make PR for Indonesia in the Netherlands as they are a fantastic partner and we hope that also reflects Indonesia's position in the region. What we would like to do is to look at the new innovations and see how we can work together there through start-ups and so on.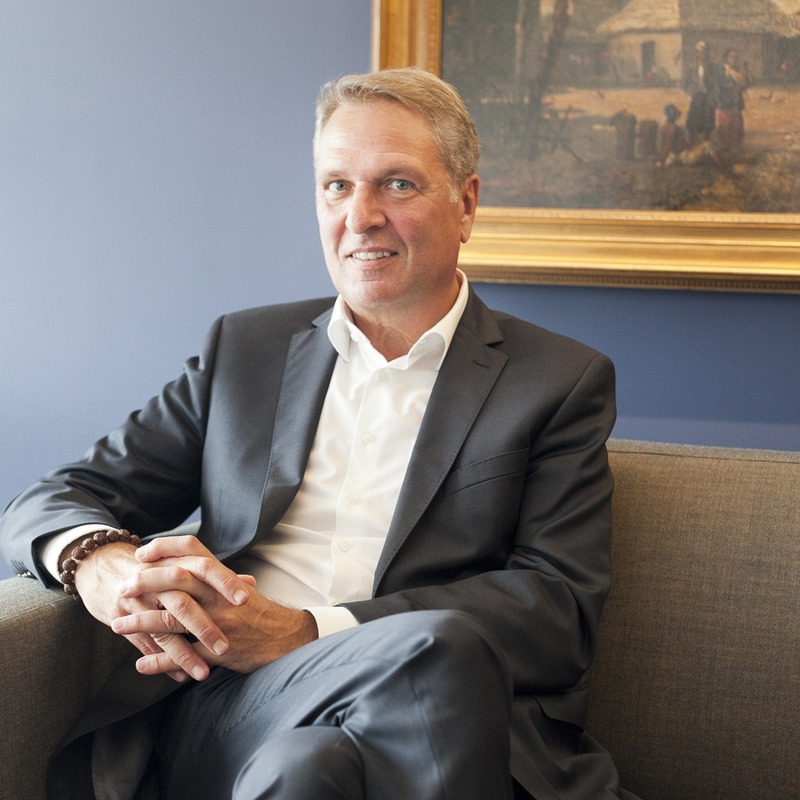 In July 2018 there were agreements signed between both countries. Among them was cyber-security. How have things improved in this direction since this agreement?
Cyber security is crucial for us. We work with different countries to see how we can all work together on this issue. This is technical but it's also political as we have to deal with security issues without doing things like shutting down the internet. There have been issues of political infiltration in the internet in some countries as well. So, there is a lot at stake. I'm glad we have an MoU with Indonesia but it takes the form of exchanging information, how do you work with changing technology, etc. It's also about the governance. We have started the cyber security dialogue where we continue to share information and best practices on what to do. Of course, it depends on values and norms of the country in how they organise their society. In the domain of cyber security, you can see different measures taken as long as we inform each other about it. Indonesia is interesting as they've found a way to make it more secure, so when our foreign minister was here, we discussed with the Ministry of Information, for example, how to decide to block a site. Here in Indonesia, they have a sounding board, a group, and ask what they think of the site, does it fit into what we describe as open internet or not. That's why it's crucial to have this programme.
The DUTEP programme is in full swing. Please tell us more about this initiative and where it stands at the moment.
It started that in 2014 as a programme designed to exchange information on water management. In this programme, civil servants from Jakarta go to Rotterdam for training for ten weeks to gather information and see how they can apply it to Jakarta. They work with the University of Rotterdam and private companies too. And it's not just the municipality. They want to provide them with a broad range of best practices. They have to suggest something here on their return. I had a discussion with Anies about it when we saw off the last batch. He's interested in this because it's usually hard to share information with cities but this way we connect mid-level staff and get to see what they think is useful for Jakarta. What I want is for Dutch people from Rotterdam to come here. Jakarta is huge and has its issues with smart city concepts but we can learn from that, too.