Gary Loke, General Manager at Fraser Residence Menteng Jakarta, started his hospitality career 23 years ago. After studying in Lucerne, Switzerland, he returned to his native Kuala Lumpur, Malaysia and worked in Sales and Marketing before moving to Operations. Since mid 2016, he has been in charge at Fraser Residence Menteng Jakarta, an upscale serviced apartment building.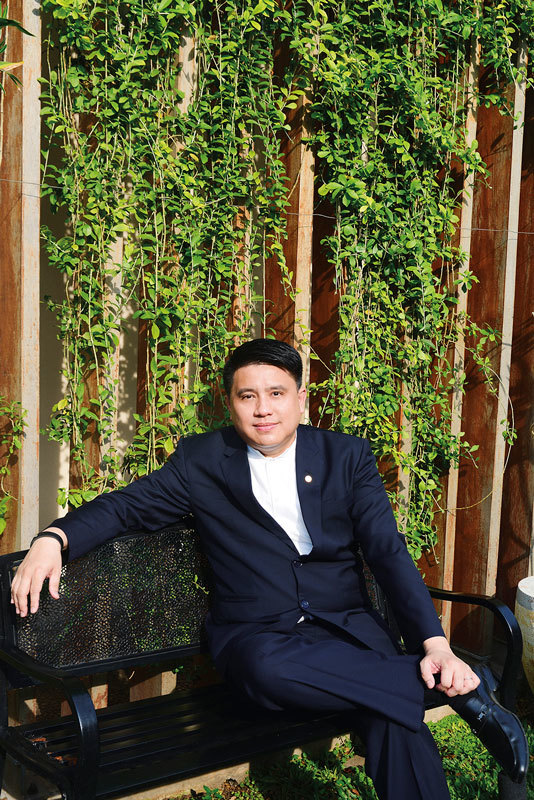 Strategically located in Central Jakarta and close to the business district, Fraser Residence Menteng Jakarta is only minutes away from multinational corporations, key tourist sites, as well as a wide array of shopping and dining establishments. Gary recently met with NOW! Jakarta at Fraser Residence Menteng Jakarta for an interview.
What are your tasks and responsibilities as General Manager?
I am responsible to achieve a steady income flow by leveraging on competitive rates and providing a high level of customer service. I aim to make Fraser Residence Menteng Jakarta the residence of choice for both new and returning guests by offering intuitive services.
What are the main trademarks of Fraser Residence Menteng Jakarta?
Contemporary and minimalist in décor, Fraser Residence Menteng Jakarta offers a tranquil oasis in the midst of the city's key business district. Our 128 Gold Standard pet-friendly residences are surrounded by lush landscaped grounds and a myriad of facilities. Each residence offers a quiet environment, making it ideal for extended corporate stays. It is a home away from home, designed to complement the lifestyles of its guests with the highest level of personalized, intuitive service from our dedicated Frasers staff.
Frasers Hospitality is a global leader in serviced apartments, hotel residences and boutique lifestyle hotels with a collection of award-winning offerings – Frasers Suites, Frasers Place, Frasers Residence, Modena by Frasers, Capri by Frasers, Malmaison and Hotel du Vin. With 148 properties spanning more than 80 key major cities across Asia, Australia, Middle East, Africa and Europe, you are never too far from Frasers.
How competitive is the market at the moment?
The supply of room inventory in Jakarta has been steadily increasing over the past years, with new hotels and serviced apartments of various star ratings opening on a regular basis. The emergence of Airbnb, which sees private apartment and condo owners leasing out their premises for mid and long stay, has been another challenge for our property. However, despite the competitive market, our property has achieved a stable growth in occupancy with 82% for 2016, and we are expecting to close at about 88% for this year.
Given the high competition in this field, how do you make sure that Fraser Residence Menteng Jakarta stands out?
We place a strong emphasis on our company culture of "Vision Alive", with which we create a memorable experience for our guests through intuitive service: by engaging our guests and business partners, being the preferred choice of our customers and employees and recognizing the success of Frasians. For three consecutive years - for 2014/2015, 2015/2016 and 2016/2017 - we were the winners at the Indonesia Travel & Tourism Award in the Leading Serviced Apartment & Suites Category. We were also the recipient of the 2016 Agoda Gold Circle Award.
What is the main target group for Fraser Residence Menteng Jakarta?
We have achieved a steady 65% of long term residents since the middle of last year, with most of them staying between three months to two years. Some of the guests have been staying with us since we opened four years ago. We also focus on the corporate and leisure segment for the remaining balance of our apartment inventory and have seen a stable increase in seasonal travelers, especially during the summer period from the Middle Eastern market over the past two years.
Do you go back to Malaysia often?
Yes, fortunately Kuala Lumpur is only two hours away, therefore I can go back home on a regular basis. We have a long term resident from Malaysia who stays at our property from Monday to Friday and flies back home almost every weekend. Of course, it is exhausting and a big sacrifice, but with Kuala Lumpur being so close by, it is doable.
http://menteng-jakarta.frasershospitality.com/