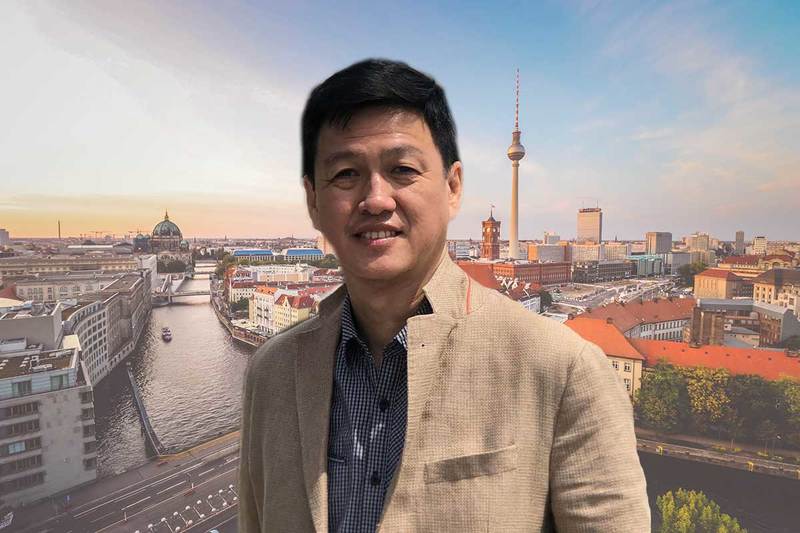 NOW! Jakarta's publisher Alistair Speirs recently discussed the concept of the "Liveable City" with architect and urban observer Alwi Sjaaf, to try to find out his concept of what he calls a Just City". Alwi graduated from Technische Fachhoschscule, Berlin, Germany with a Dipl.Ing. in Architecture and went on to a highly successful career in architecture, design and development including five years as Director of PT. Lippo Karawaci, one of Indonesia's top developers.
He was Project Director of the beautiful Aula Simfonia Concert Hall in Kemayoran and has an architecture and interior design consultancy. Recently he decided to go to University of Indonesia where he is combining his love of architecture with sociology in his PhD Thesis to try to find the answers to how we should live.
Podcast
Also available on:
Google Podcasts | Overcast | Breaker | Radio Public
Video Intervew:
As we come out of the Covid pandemic and plan to 'build back better" what is the meaning of "better". What is your concept of what great city environment should be?
In the first week of this June, the EIU – European Intelligence Unit, published the list of the most livable cities, with the first rank nominated to Auckland, then followed by Osaka, Adelaide, Wellington, Tokyo, Perth, Zurich, Geneva, Melbourne and Brisbane. The index examines over 30 different factors across five categories indicators: stability (25%), health care (20%), culture and environment (25%), education (10%) and infrastructure (20%). In this time, healthcare factor is playing a big role, where we can see from the rank of those cities must have reflected also the success rate in handling the Covid-19. Two cities from New Zealand where Auckland is ranked number one, two cities from Japan, two cities from Switzerland and four cities from Australia, where the Covid rates of those countries are well managed.
WHO and UN Habitat are claiming that 90% of the virus spread is taking place in cities, or we can say that cities are the epicentrums. Globalization has given us plenty of benefits including prosperity, but at the same time globalization has also brought cases like the Corona Virus, and other disasters.
We humans, have acted as builders as well as destroyers, we somehow think that we are able to build marvel of architecture and cities, but at the same time forget for whom are we building the architecture and the cities. Under the threat of the pandemic we are unlikely have space to hide, hardly able to escape. The only option is hiding between four walls without any ability to enjoy any of the built marvels.
Now coming to the definition "better"; I have to admit that I am a lover of the European type of cities. Most of them are human oriented, human scale, walkable, public spaces, public parks, not that large in size, also manageable and self-sufficient. While the American and Asian cities tend to be much larger, car oriented, not walkable, I do not hesitate to name Jakarta as an example of the latter. Cities must be built to reasonable size, avoiding long commute times, walkable – as what nowadays trending as the fifteen minutes cities.
Despite its large size, we have to pay attention to Osaka with the region of over 19 million people, in second place, and Tokyo with the population of 13,85 million, and 38 million in the great metro, in seventh place. These two populated cities compared to the other cities, have earned perfect marks in three categories: stability, healthcare and education; and high marks in functional road and rail infrastructure. Yes there are highways in those cities, many cars, but then also good numbers of people walking on the streets, as the cities were developed to be walkable. Osaka for example consistently fares well for livability due to its compact size, organized urban planning and connectivity and its lower cost of living.
To end this question, I am strongly urging that the city builders, both public as well as private, prioritize building for the people. Cities like Jakarta are suffering from the spreading of virus. People from the non-elite are living in very dense areas, with not so high education, in not proper hygiene conditions, community based, low income. How can we force those people to live a better life while there is no choice for them? Neither from the city planning nor from the society planning. Here allow me to quote Churchill, 'we shape our buildings and afterwards our buildings shape us'. My argument is then to set priorities in planning and building the society while at the same time planning and building a "better" city. Humans will live in the city, so we have to plan for humans, for their lives, health, family, social activities. And I believe to have healthy human oriented cities, the economy will surely grow. Corporates will like to do business in cities where humans are living well in healthy environment.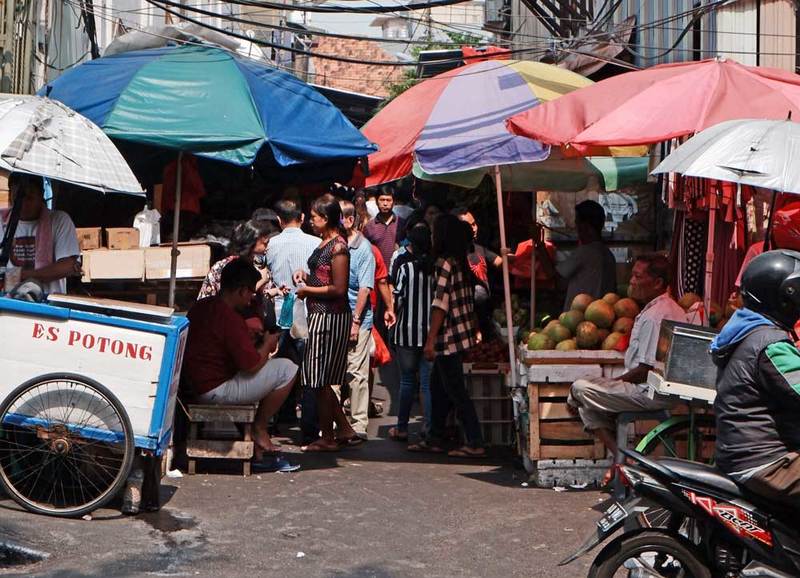 What are your guiding principles when looking at city planning? Who or what are you inspired by?
As mentioned before, my preferences are the European type of cities. For the reasons of walkability, human scale, rich with culture, permeable, public parks, piazzas, rivers, blended with beautiful architecture. Some are even very romantic. Most of them have character which is no longer the case in the newly built cities; especially if I may say most of the Indonesian cities. Our cities are losing their character – especially when the cities are flooded with ruko – shophouses in every corner. The streets leading in to most of the cities are characterized with "ruko". Even some say Bali is no longer the Island of Gods, instead the island of rukos. Quoted from Kevin Lynch. It is the landmark which give the quality of the city. Understanding from the ruko issues, immediately to be understood that the reference of developing a city is simply because of the capital, of the finance, of the economy. With those 'reasons', we have sold our identities.
In one of her articles, Saskia Sassen, a Dutch American sociologist, stated 'we can not reduce cities to the status of moneymakers – which today is happening with more and more of our great cities'.
Who are my inspirations? I would like to highlight three names...
First, Jan Gehl, a Danish architect and urban planning icon. He is the brain behind the transformation of New York Times Square from a busy street into a pedestrian friendly street in 2008. In 2016 I had a chance to invite Gehl's co-founder, Ms. Helle Søholt, to do a workshop for a project in Jakarta, and spoke together in a seminar. The approach of human can be strongly experienced both in the workshop where the interest of the community has been the first priority, and in her presentation in the seminar. Pedestrian scale is the most important phrase in urban planning according to Gehl. The 'bowtie' bounded Broadway and 7th Avenue between 42nd and 47th Streets transformation has reduced pedestrian injuries by 40% and vehicular accidents by 15%; yet increased the revenues of the stores to 400%. How powerful are the pedestrians! Cities such as Copenhagen, London, Melbourne, Auckland, Adelaide, and more others have appointed Gehl to transform the city centers, the streets, to be pedestrian oriented. He wants people to experience the city on foot and in public.
Second, Saskia Sassen, who has contributed numbers of studies about the impact of globalization in relation to the economy, transnational human immigration and spaces in city, which she called the Global City. In one of her latest journals, Sassen reminded that "most of the powerful governments and firms that inhabited, and often controlled much of what happened in, these cities, are dead. But the cities and their neighborhoods are still alive. It is in cities, to a large extent, where the powerless have left their imprint – cultural, economic, and social". I am absolutely in agreement with Sassen. Not to neglect the capital and the multinational companies, but should not we pay more attention to the people, to the grass roots, who are the actors of cities?
The third figure I would like to mention, is Susan Fainstein, who has strongly and deeply inspired me with the idea of the Just City. Fainstein is an American educator and scholar of urban planning. In her theory Fainstein has suggested three dimensions for planning a Just City, equity, diversity and democracy. This means a city has to be able to distribute equity, particular fairness in policy, accessible public transportation, linkage between housing and policies for urban regeneration. The dimensions of diversity can be understood from urban designer perspective as mixing building types; and from the planners' perspective as mixed uses or class and racial ethnic heterogeneity in a housing development or a public space. And not less important is in the planning of cities are the involvements of the citizen. Cities must be planned in democratic ways, and the community has to be able to know and to share their views and to take part in the design process.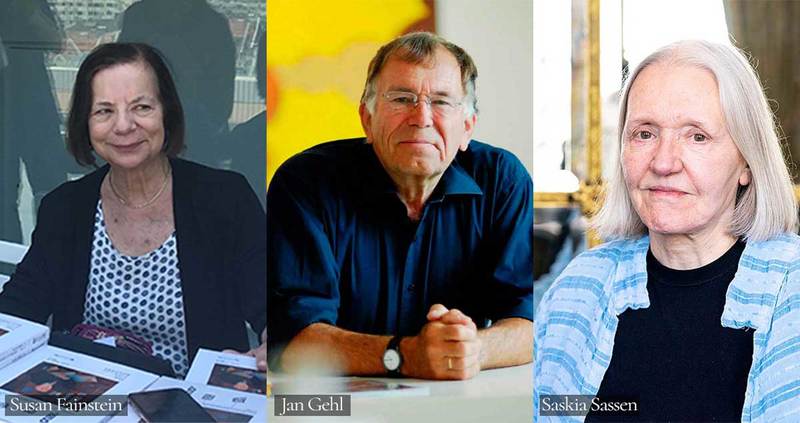 My question is this: Jakarta has been developed as Global City, but has Jakarta been developed as a "just city"? From the view of physical development and architecture, yes, parts of city can show their prosperity. But let us walk behind the towers and experience the lives of those who are unfortunate.
I do not see any other option but to plan cities with a human approach. If you build your city for humans, you will have a human city. If you build your city for cars, you will then have a city for cars. This is a statement from Fred Kent, PPS - Project for Public Spaces "If you plan cities for cars and traffic, you get cars and traffic. If you plan for people and places, you get people and places'.
Do you think that Indonesia should have a new Capital in Kalimantan? Or should we try to make Jakarta better?
I would like to take a position neither to be pro nor to be contra; I just would like to go back to my argument, to build cities for humans. I believe the new capital will be a global city, and certainly will also be named as a smart city. It has been announced that in the new capital, the government will dedicate for the environment 75% of the entire area as green space. It does sound very promising. I believe the new capital will be a green, global city, and certainly will also be named as a smart city. But will it also be planned and built as a "Just City"?
My arguments here are not whether should have a new capital or not; and whether it is a choice of Jakarta or the new capital. For me either option should have a baseline of designing a city or cities to become human oriented. That should be the commitment from the developers, both private and public Jakarta has been developed towards economic growth, which is expressed by the success of the superblocks, modern shopping malls, and housing; which inarguably improved living quality in what has been called as civilization, but losing the human importance. Jakarta, as being a Global City, to be a capital or not, it is urgent to review the current urban planning in detail to look at the planning more in detail, the urban landscapes should be transformed in some of the themes: human oriented, walkability, cyclability, green spaces and pedestrianization.
We have to remind ourselves that Jakarta was developed in the 1960s where motor cars have been the main factor for designing cities. During that period cities were very much car oriented, supported with parking lots, highways and other car-focused enterprises Therefore numbers of pedestrians, or bicycle traffic were not that interesting and important compared to the numbers of vehicles and the width of the streets. Cities have always calculated the numbers of the cars, but hardly any numbers on pedestrian or bicycle traffic. While for urban planners like Gehl, streets and squares are meeting places. I use to criticize the main boulevards of Jakarta, Jalan Thamrin and Jalan Sudirman, which are not human oriented. The distance from the front façade of one building to the opposite is about 90 meters, which is too far.
I hope the government will open more doors for its citizens, either in Jakarta or in the new capital, to take part in planning the cities for humans. And since the new capital will also surely be a Global City, it is more urgent to apply the dimensions of the Just City. At the same time hoping that there will be more Just City development in Indonesia.
We Indonesians are very proud of Pancasila, a strong foundation of the state, a great philosophy of the nation, an ideal ideology of a country. Pancasila has been proven as the power to unite Indonesia as a country with diversity of races, ethnicities, religions, cultures and dialects. Besides being a symbol of the nation, I see great potential to materialize the five principles in the urban context. All the five principles, (1) Belief in the Almighty God, (2) Just and civilized humanity, (3) Unity of Indonesia, (4) Democracy, and (5) Social justice, should be the ideal principles to plan the people, the society, the nation, the cities and certainly the country.