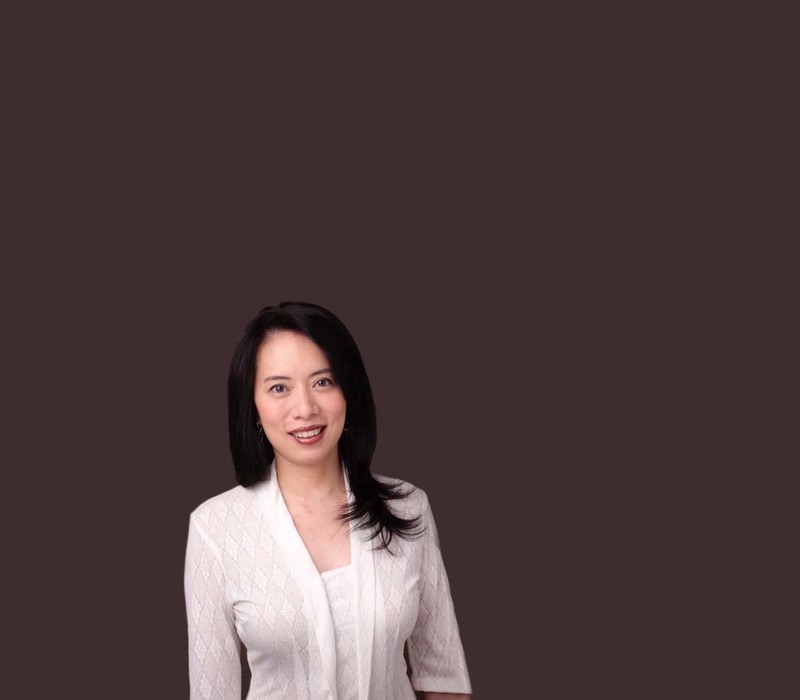 The Jakarta Property Institute (JPI) is a non-profit organization with a mission to make Jakarta a more livable city and accelerate the growth of the property industry. They conduct research, collaborate with experts and facilitate dialogue among various stakeholders to solve pressing urban issues that affect the city's economic growth and living standards. Their role includes acting as a mediator between the private and public sectors. JPI's members are players in the property industry who are ready to contribute resources to promote Jakarta's sustainable growth. They comprise the very biggest developers and building owning companies in Indonesia and are a major factor in the Jakarta urban landscape.
JPI is led by Wendy Haryanto who was appointed as Executive Director of Jakarta Property Institute (JPI) in 2014. After two decades in the property industry, Wendy believed that it was time to contribute to Jakarta and has led JPI since its inception. Prior to that, Wendy was as COO of a mixed-use development. Wendy's earlier positions included Director in Procon/Savills Indonesia and Department Head with responsibilities in all development aspects including master planning, market segmentation and investor relations.
AGS: Wendy, welcome to NOW! Jakarta where our readers are looking for information that will improve their knowledge of Jakarta and improve their lives. Tell us please about the role and function of JPI. How does it make Jakarta a "more livable city" as noted in JPI's profile?
WH: We advocate for better policies for everyone's benefit. We advise on best practices through our network with other neighbouring governments, and also other overseas real estate associations. We assist, mediate, facilitate, coordinate, and educate on good partnerships between the private sector, public sector and civil societies to work together to achieve a mutually beneficial relationship.
AGS: JPI is research-based and has conducted studies on transportation, open spaces, education, housing health and livability, among other subjects. What do you do with the research that will help to improve on any areas which you found lacking?
WH: Prior to doing the research, we investigate and identify the issue and the stakeholders involved. Afterwards, a research process or survey is done to support us in bringing the issue to the surface. Some issues are easier and some are harder, but once an issue is raised, our aim is to visit the policy and revise it in such a way as to eliminate the issues.
AGS: How do your members use the information you compile? Is there a consensus between members as to how to proceed with valuable insights gained from your research?
WH: Our Members believe in the power of Public-Private Partnership. All our research findings are shared with anyone who has mutual concerns. We provide the information as collected and push for better policies.
AGS: What is JPI's relationship with the Jakarta Government? Are you lobbyists on behalf of your members or a bridge from DKI to your members? Or perhaps both?
WH: We see JPI as a partner of the Jakarta Government. We don't like to be called lobbyists. We advocate, we do not lobby. Real estate and construction contribute about 20% of Jakarta's GDP, hence it is to both public and private benefit that we address urban issues and all developments involved in them.
AGS: All independent studies show that the private sector (your members) almost always has a better quality of building and facilities than the surrounding environment created by the public sector. Doesn't that disappoint your members as well as the public? For example factors such as access, parking, waste management, water, power etc.
WH: One of the roles we take on is to facilitate and educate. The private sector normally does not have the bureaucratic processes that the public sector has to go through. By building better, we set the examples and standards.
AGS: With the continued (but very slow) development of the mass transit systems (MRT, LRT etc) how involved are your members in the "integration" with their buildings (malls, hotels and offices)? Presumably, there is an attempt to link the systems and the buildings as in Singapore & Hong Kong?
WH: Definitely. Plans and discussions have taken place since the initial ground breaking of the MRTJ. Connections in Singapore and HK have proven to be beneficial to all related parties, and most of all to the users. However, please note that both sides still need to understand the needs and demands on both sides. Negotiations are ongoing, better late than never.
AGS: We are hoping to continue this Now!Jakarta/JPI dialogue all through 2022 (6 issues) each time focusing on one individual aspect of Jakarta's development; Offices vs WFH, Malls vs Online Shopping, Hotels vs Zoom Meetings etc. but in this introduction perhaps you can share with us your members greatest concerns with the city's development, and what should be done to address them.
WH: The biggest issue at the moment is affordability. Jakarta is getting very expensive, and our workforce is being driven out of the city to find homes. Many elements play a role in this issue, and it can not be done with a simple stroke of a wand. Housing issues are city planning issues. We must tackle the issue together to revive the economy of the city.
AGS: One final question: what about the New Capital? Is it the right design in the right place? Are your members involved in the development? What will happen to Jakarta after the government (and supporters) leave?
WH: We are not involved with the plan for the new capital at the moment. But I can not say that we will not be involved in the future. Design and location for the new capital are not as important as city planning for Jakarta afterwards. Plenty of urban rejuvenation projects can take place to ensure Jakarta remains to be the economic centre of the nation.
Many thanks.