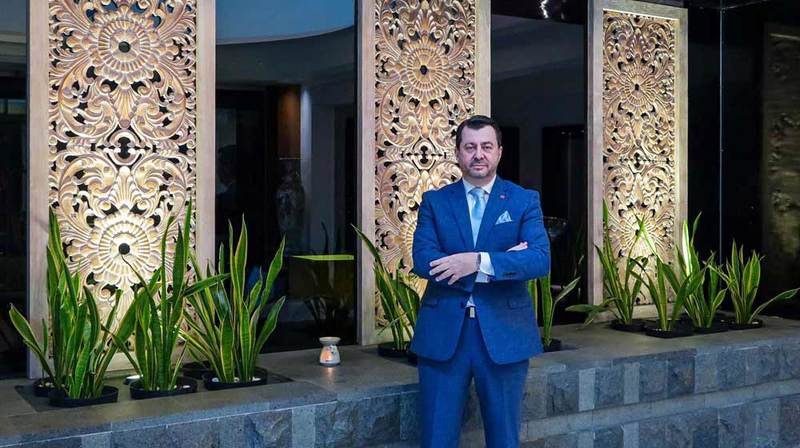 Gran Melia Jakarta happily welcomes the new General Manager, Mirco Iada as part of the family. Mirco started his career at the young age of 16, working as an intern in the best hotel restaurant in his town, before climbing up the ladder and started working in international brands as well as becoming a General Manager.
While building his career from a young age, Mirco's humbleness and empathetic nature towards the guests are what made him strive in the industry, as he once said,
"I always say, imagine you are the clients, how would you like to be welcomed? The guest experience arrival by a first greeting through eye contact and the smile is crucial. By this simple natural gesture, I would say that the guest will feel a hearty welcome. This is the core DNA of hospitality, if you don't have this, then we fail in giving a first memorable experience to the guest."
His humble and empathetic attitude not only applies to the guest, but to the team he's leading as well. With his experiences in hospitality, he believes leading with passion by supporting, guiding, and sharing his vision to the team, would be the way to be able to gain the market segment while ensuring that the guests are spending memorable moments with Gran Melia Jakarta. Hence, in his opinion, profound support by a passionate yet dedicated team in the hotel will enhance the guest experience and optimize the hotel's sales performance.
As the new General Manager, Mirco has a couple of changes in mind, improvements that will surely bring more market to the hotel as well as making a better experience for the guests. "I believe, first guest experience arrival impressions will help us to make a difference and there's always room for improvements." he declared, you could expect a new-revamped Gran Melia Jakarta in 2022, that would accommodate the new market segments they're entering.