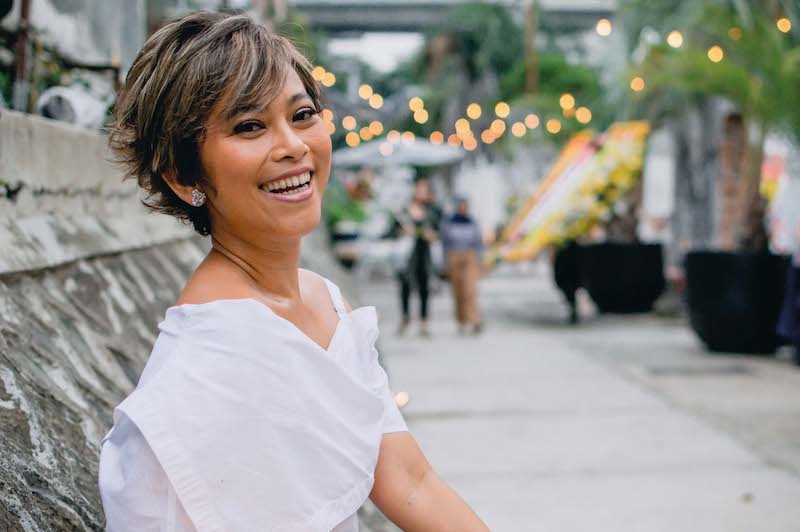 Nila Tanzil's passion in travelling led her to promote and then enable a reading culture for children in remote areas and establish social enterprises to empower women.
A small village on Roe Island in the foothills of Flores becomes the first place for Nila Tanzil to realize her dream: building reading gardens for children. In 2009, with just 200 books, she established Taman Bacaan Pelangi on that island, her pilot project to provide an environment where reading good books is valued-and possible-for children in eastern Indonesia, regions that have not been touched by much development.
In 2013, Taman Bacaan Pelangi (Rainbow Reading Garden) was officially registered as a foundation under the name of Yayasan Pelangi Impian Bangsa and to date she has succeeded in building 134 child-friendly libraries across 18 remote islands, where the most distant location is in Puncak Jaya regency, Papua, benefiting more than 33,000 children as well as providing access to over a quarter million of children's books and training over 2,000 local teachers in eastern Indonesia.
Lack of access to educational facilities, leading to elementary school children who are still illiterate has become animportant issue in most parts of eastern Indonesia. This greatly disturbed Nila while she enjoyed the beauty of Komodo island's nature on her adventure time. Realising how unfair the situation was, especially in a region of such beauty and potential, she set about attempting to remedy their circumstances, calling her close friends, fellow travellers, relatives and former colleagues to help collect books. In addition she began compiling lists of relevant books from publishers.
Her initial goal was that she wanted to encourage the children to read good books to overcome their problem with literacy. She built a proper kid-friendly library and taught them to read with interactive programmes -not just providing good access to reading books-with collaboration with local communities and schools including headmasters, teachers, students and parents so that the library can be put in the elementary school area and be part of the school curriculum.
"The children have seen the physical library directly and they are very happy, which is quite important for us. And the progress is amazing. We have now heard from the teachers there, the children are now used to reading Indonesian books and when they were asked to write and create essays, the plots they make are better and their vocabulary has increased. In addition to being more creative and imaginative, they like to come to the library after school. Before the pandemic they could be in the library for hours until their parents picked them up. "Nila told NOW! Jakarta.
Understanding the conditions in the eastern region, when the pandemic hit and the government implemented online learning, Nila took the initiative to contact the Regents (local regional leaders) to solve problems so that children could learn well.
"During the pandemic, I was very worried and thought about a very large gap in education between children in urban areas and children in rural areas, especially in remote areas. Children in rural areas have tremendous obstacles to accessing the internet and they do not have adequate facilities. The government cannot force this learning concept. What did I find when I contacted the Regents and the education offices and teachers there? They are confused about what to do. Inspired by the concept used by my children, we finally took the initiative to create a Study Package Program to answer the needs in the fields. There is no other way the offline concept still has to be implemented there. "Nila explained.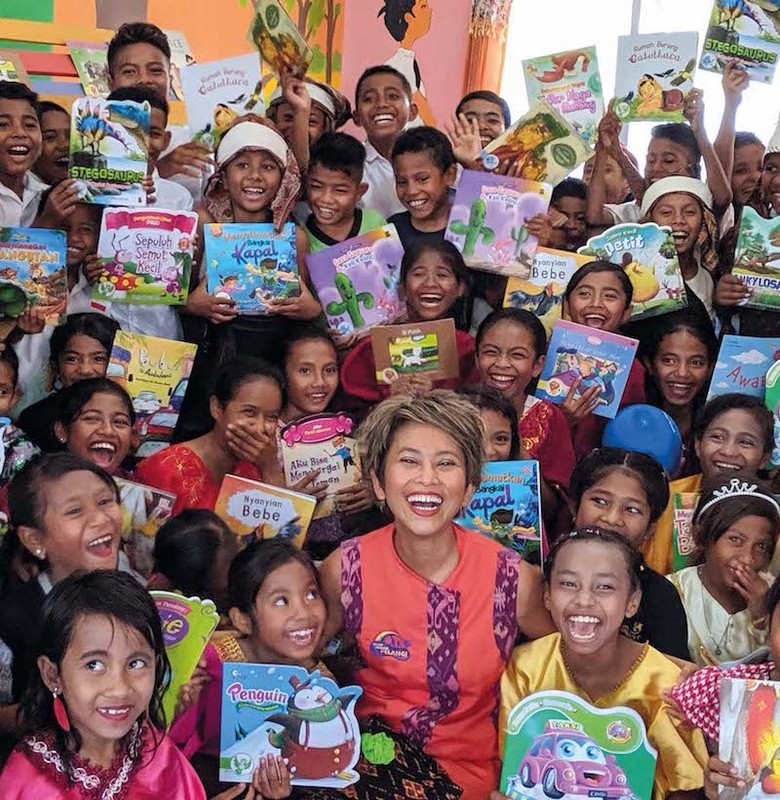 Taman Bacaan Pelangi, which has long worked with the Wamena Christian Foundation, which focuses on basic literacy to eradicate illiteracy, provides student worksheets that are photocopied and distributed by teachers to the homes of up to 5,000 students. The teachers go around distributing the study packages per week for assignments for one week so that students can continue to do school work from home. The teachers came back again to collect the children's work and give them new worksheets. Thanks to the cooperation and hard work of good teachers, learning activities during the pandemic were carried out well not only in Flores but also in Sumba and Papua.
In addition to continuing to develop reading gardens, Nila is also active in empowering women outside Java, all of which is achieved by paying attention to social issues when she travelled in eastern Indonesia. Currently, Nila helps tailor women in Sanur, Bali, where she lives now, who have lost their income due to the pandemic by making lifestyle goods such as tote bags with the label The Nila Tanzil Collection where 20% of the profits are set aside for Taman Bacaan Pelangi's developments. Also, to preserve the culture of weaving for women which is slowly being abandoned by the young generation as well as to provide opportunities for additional income for women, Nila built a social enterprise Tanatenun which produces pillow cushions made by natural dyed-woven fabrics for Europe and America markets.
"I'm proud of being an Indonesian woman and I want to change everything. For me, Indonesian women are great because they have tremendous potential to become agents of change. They are multi-tasking so it is better for them to use their abilities to empower other women. If we see a social issue that is in front of our eyes and it continues alarming your mind that is a call of life. Don't just stop feeling sorry, think about what we can do and immediately make a plan. Because from a small action it will roll itself and will become a big snowball, without you realizing it, it becomes a big initiative. Don't shrink from taking even a small action.' this is Nila's message.