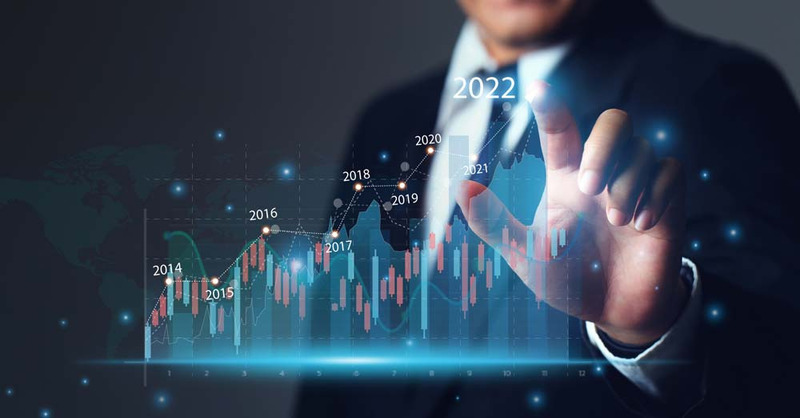 A short market history
Have you ever invested in the Indonesian stock market? The JCI Index started in the mid-1980s at 100. Today it's close to 6,600. Whether you have invested already in some of that 66X returns or not yet… Here are seven reasons why we think 2022 could be the best year for you to start or to add more to your portfolio, says Sebastian Sharp in this new column to help our readers find the right way to invest their hard-earned cash.
Reason 1: A New high soon
Reason number one is a simple technical one. As you can see from the history, the stock market rises over time. The JCI index was just above 6,600 in January 2018, so the current level means the market hasn't gone anywhere for almost four years. This means it is likely to break out to a new record high very soon.
Reason 2: Faster GDP growth (than US & China)
For reason number two let's take a step back & consider the economy & GDP growth. After a difficult year last year, in 2021 the economy is growing much faster, so much faster that Indonesia is now growing faster than the US & Chinese economies. US nominal GDP grew 2.3% from second to the third quarter, China 3.2%, Indonesia 3.5%!
Reason 3: Strong domestic demand
We can see the economic strength in monthly data too. Domestic demand can be seen through the level of imports we consume. Back in January 2018 when the JCI was also 6,600, imports were 15 billion dollars. A couple of months ago, imports were also 15 billion dollars. But in November, imports jumped to a new high, 19 billion dollars!
Reason 4: Interest rates can come down
As a young investment banker I was always taught that high-interest rates are bad for stocks, low-interest rates are good & interest rates are affected by inflation. Right now our inflation is only 2%, but the 10-year interest rate is 6.5%. That's a big gap. Even if inflation goes higher, interest rates have room to come down!
Reason 5: Our stocks are very cheap
Is the stock market cheap though? Valuing stocks using financial results can be a bit tricky, but there's a simple method which is famous investor Warren Buffet's favourite, market value to GDP. The US stock market just reached a record 2X GDP. The JCI is 8,338 trillion rupiahs, GDP is 17,300 trillion rupiahs, so our ratio is very cheap, only 0.48X!
Reason 6: Follow the crowd
The more people buy, the more the price will likely go up. There has been an explosion of interest in our stock market in recent years. We can see this from the monthly trading activity. In January 2018 when the JCI was also 6,600, under 2 trillion shares were traded. This November over 4 trillion shares were traded. Follow the crowd!
Reason 7: Cashflow is king
At Sharpfokus we cover a lot of companies, over 190 listed companies already & growing. We look at the companies a bit differently than other research teams, we focus on Cashflow. Cash flow is king because it is how you can get paid back as an investor. In the past Cashflow was often disappointing. But now cash flow is positive & rising.
Please join us!
In addition to over 190 Indonesian companies, we also cover several Indonesian businesses listed in Singapore. We are expanding into Malaysia & we cover over 30 US stocks too. All of that is included in a monthly subscription service. But we also have a free email update based on the market trends we see.
You can sign up at Sharpfokus.com.