Chef Ben Ungermann was a runner up in the 2017 Master Chef Australia contest. Since then he's been on one unstoppable road show, doing master classes, training with some of the world's top chefs, including luminaries like Heston Blumenthal, Clare Smyth and Yotam Ottolenghi, and jetting around to South Africa and India.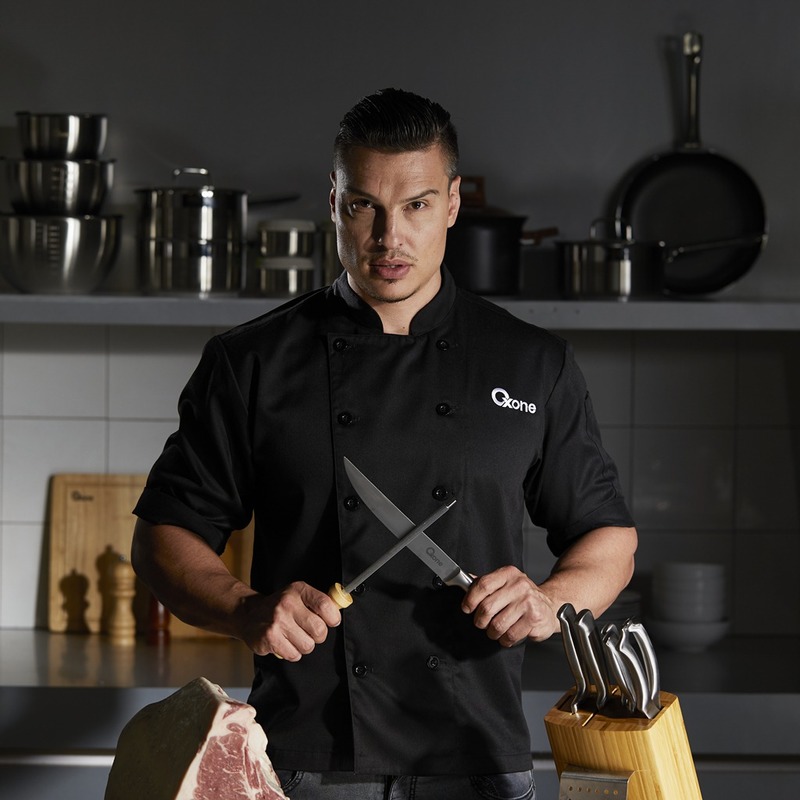 Currently in talks to open a milk bar in Bali, the ebullient chef – known for his classic dishes and delectable ice cream – was at the Grand Hyatt Jakarta in early March. Following a meal involving kangaroo tartare, steak and of course ice cream, we took a few minutes out of his time to have a quick chat.
Biggest Influence:
My Dutch grandparents. Growing up, when it came to special days like Christmas, they'd make a big deal of it and we ate a lot of homemade sweets. I cook a lot of basic, homey food with a Dutch influence in its core principles and flavours.
Your biggest strength now:
Desserts. I didn't enjoy making them because of how technical you need to be but when I was on the show, the production team said you have to be an all-rounder so I had to learn and I loved them and I found I enjoyed them and it's crazy that my weakness became my strong point.
Advise to home cooks:
Everyone has access to herbs and spices. It's important for the home cook to start experimenting. There's a book called the 'The Flavour Bible' which I refer to most since I've been cooking. It gives you one ingredient and everything that pairs with it. That's what I check when I come up with menu ideas.
Thoughts on 'clean eating' and 'superfoods":
They can be a fad. I hate using artificial ingredients. I like natural and organic. As chefs, we have a responsibility to give people the best we possibly can. In terms of superfoods, i just think one of the things I enjoy, which I learned in India, is vegetarian dishes. I had some great vegetarian dishes in India that I loved. To put protein on a plate every time is not sustainable so it's important to be aware
Striking a balance between work and play:
I've had to make sacrifices. I am passionate about food and about where I want to be and what I want to do, so that keeps me motivated. But being on the road and curaing menus and to be up to be scratch every time is tiring. Often at night l read 'The Flavour Bible' and come up with ideas. I won't keep up this pace forever, I'll eventually take a step back.
The perfect light finish to a heavy meal:
I've just developed this recipe for a strawberry balsamic ice cream, which is light and acidic, garnished with basil, macerated strawberries and goats cheese mousse.
Exciting news in the works:
I'm about to open a milk bar in Bali with the Ismaya Group. It's going to be a retro diner, American style with some savoury dishes but a focus on ice cream, milk shakes and desserts.