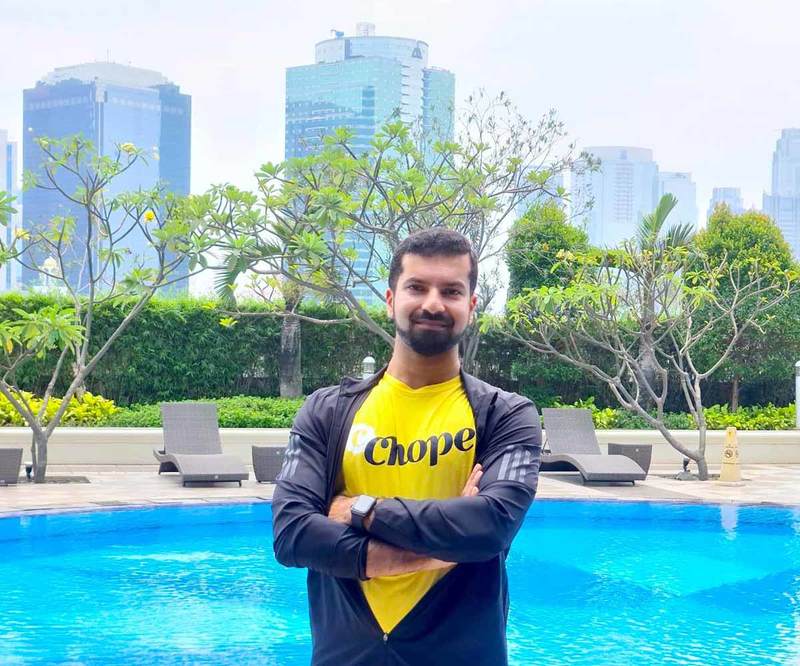 Chope Guides help you eat your way around the city, wherever you are—even when you're away for work or pleasure! You can search everything, filter restaurants by area, cuisine, promotions, and price, so you can figure out what you want, faster, even view photos and menus. Menus, photos, promotions and dish recommendations are available in every listing.
With that as a background , it's no wonder we sat down with the Chope GM for Indonesia, and found out about his personal tastes and recommendations.
Karthik Shetty's professional career started off in the city of Bangalore in India (the tech capital of India), where he graduated in Computer Science and worked for almost 7 years at a subsidiary of GE called Global Exchange Services (GXS), and was a programmer & product developer, building SAAS products for supply chain management. During this time, Karthik also picked up a passion for cooking, and began exploring the science behind food. This led his to start a food blog of his own, and pretty soon he was reviewing restaurants in Bangalore for the most popular national newspaper. On a mission to "change the way Indonesians dine out", Karthik and his team at Chope are working hard to combat the effects of Covid-19 across Jakarta & Bali, and continue to deliver value to their restaurant partners, while at the same time educate the public about the importance, and benefits of booking their tables in advance via Chope.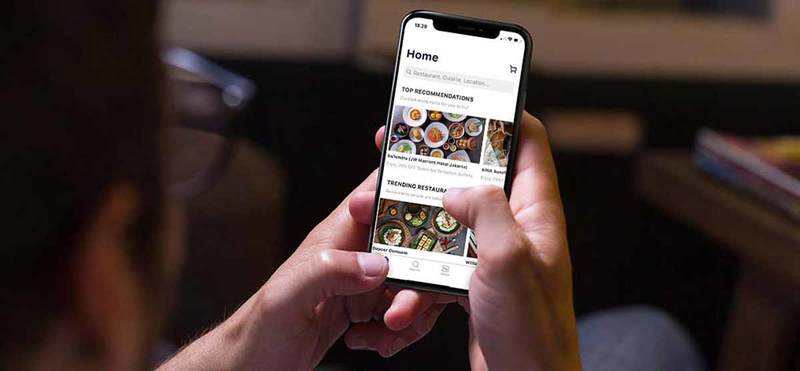 NJ: What were your favourite foods during your childhood? Often those dishes have a way of staying with us throughout our lives!
KS: My earliest favorite food was chicken, and specifically chicken gizzard. I don't know why and how, but that was my favorite for a long time. I still really enjoy it, even now! Some of the other dishes that were my favorite growing up as a child were kori roti (a traditional dish from the city of Mangalore in South India, comprising of chicken cooked in coconut milk and spices, eaten with crispy rice wafers, neer dosa with prawn curry (a paper thin but fluffy crepe made from rice – another special dish from Mangalorean cuisine, and flavoured rice of any kind.
NJ: Are you still craving any of them today?
KS: Luckily, I don't get home sick and adapt very easily to new cities & countries, mainly because I'm not a fussy eater and eat pretty much everything. While I do enjoy eating some specific Indian food that isn't easily available, I've learnt about 2 restaurants serving traditional Mangalorean food in Kemayoran, called Udupi Delicious, and Udupi Krishna. So if I really crave for food from where I was born, that's where I head to. (Mangalore is a city on the south-west coast of India, not to be confused with Bangalore. I was born in Mangalore and that's where my parents are from, but I grew up in Bangalore)
NJ: What made you become interested in food and beverage as a career? Are you still as dedicated now?
KS: I actually got interested in food in general, and specifically in cooking, when I was a kid and would see different pizzas having different toppings. But as a kid, I wanted all the toppings on one pizza, which was never available. And so, I realised that the best way to have what I wanted was to learn to cook. After that, I slowly started to get interested in the process of making different dishes, and the science behind it – especially how heat changes the properties of food, and how spices & condiments contribute to the changes.
NJ: Where do your food preferences lie: comfort food, ethnic food, convenience food or perhaps fine dining?
KS: Hmm, that's a tough one haha. Actually it depends on the situation really. On regular days, if I'm just meeting friends for a casual meal, I prefer having something casual – it could be burgers, ramen, a buffet, seafood, local or ethnic food – doesn't matter as long as it's at a place we can relax, and enjoy good food and have good conversations. I can eat ethnic or local food anytime really – I really love all the different types on Indonesian food available, so I'm always on the lookout for cuisines from different parts of Indonesia that I haven't tried yet. I usually visit fine dining restaurants for special occasions – birthdays, celebrations, or date-nights.
NJ: Name your favorite restaurants in Jakarta today and why?
KS: This question will get me in trouble if I don't name all our partner restaurants so for now I think I will mention some restaurants which are not yet partner restaurants on Chope (yet). I love Fukumimi in Citywalk for their Yakitori – really very good. As I mentioned above, Udupi Krishna easily has the best South Indian breakfast food available, while Udupi Delicious is my place to go for traditional Mangalorean food. I also like the dim sums at Imperial Shanghai Chef. And Akar for Indonesian food. And of course, over the years, my absolute favorite restaurants from steaks to cocktails to brunches to Japanese to Indian to buffets have all come on board Chope, making it easier not just for me to reserve whenever I want, but has made life easier for everyone else using Chope too – either for the ease of booking a table, or the huge savings they get when they book their tables using the Chope app.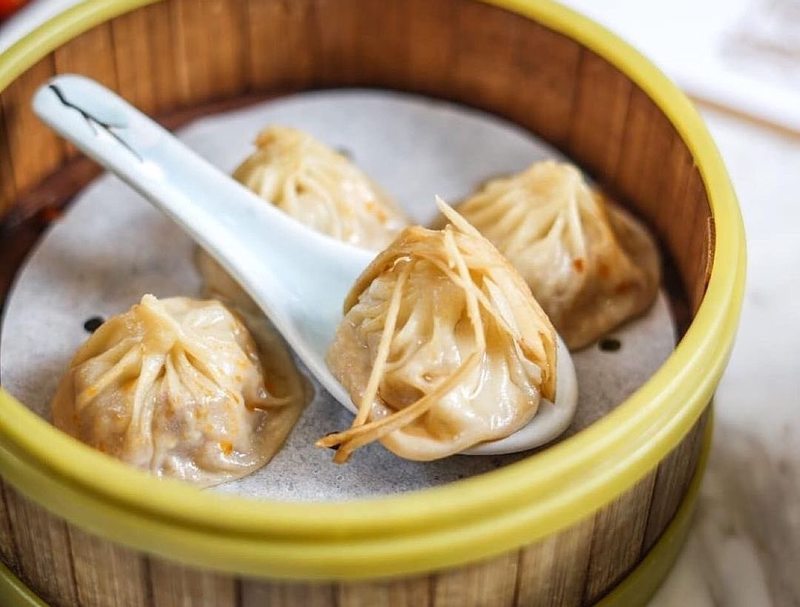 NJ: Do you think the restaurant scene has become more innovative recently or has it stagnated over the Covid period?
KS: The restaurant scene has definitely become innovative, but you also do see many restaurants opening with "safe" concepts. Even a lot of the restaurants that open with what seems to be an innovative concept or cuisine, will have their menu with a lot of "safe" dishes, moving away from the concept of the restaurant. I wouldn't blame the restaurant entirely though – it's a reaction to the customer behaviour here in Jakarta. So, unless the customer habits & preferences change, it would be hard, and unfair, for us to expect the restaurants to make the changes at their end first. During the Covid period, I think it would be hard for restaurants to experiment too much just given how unpredictable things have been.
NJ: Where do you like to eat in Surabaya, Bandung or Jogja?
KS: I've been to these cities only once, and it was as a tourist. So I don't think I would be doing justice to the dining scene by answering this question without mentioning that I have not explored the dining destinations there. However, in Surabaya, I really liked Beatus for the crabs, Nasi Ayam Hai Nan for the chicken rice, and I've heard really good things about Ciccia (by Chef Matteo), so definitely going there next time I'm in Surabaya.
In Bandung, I've actually only eaten at Lembang, so there's definitely a trip I need to make to Bandung soon! And in Jogja too, I was there just to visit the Borobudur temple and the Prambanan temple, so haven't had a chance to really dive into the dining scene there, but I definitely would want to visit the House of Raminten, Mang Engking, Mediterranea by Kamil, Joglo Mlati, and of course – the legendary sellers of the jajanan pasar in Jogja, featured in the Netflix docuseries "Street Food". But Chope will be expanding to all these places sooner or later, and so I'm sure I'll make it a point to visit the best places to eat – from warungs to pasars, and from cafés to proper dining in restaurants.
NJ: Let's look at Bali. Do you think that this has developed onto a world class culinary destination? Which restaurants do you think exemplify that title?
KS: Bali, in many ways, is quite ahead of Jakarta, and has truly been a class culinary destination in the region, mainly because of the type of customer base it was catering to, before the pandemic. With the onset of the pandemic, naturally restaurants in Bali have had to make some tweaks to cater to the domestic customers more. I think restaurants like Locavore, Blanco par Mandif, Hujan Locale, Sarong, Merah Putih, Kubu at Mandapa (Ritz Carlton Reserve), Room4Dessert, Ju-Ma-Na, Apertif, Mason, Mauri, The Restaurant at The Legian, Si Jin, Boy N Cow, Uni, Kayu Puti, Ona, El Kabron, and so many others!