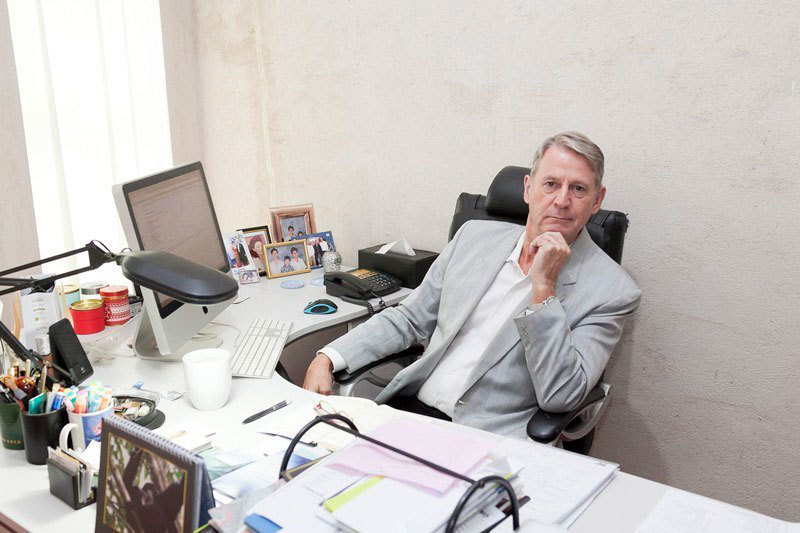 I just had the pleasure of working in my capacity as Chairman of MVB, our sustainability advocacy, with Team Sweden to create and run an absolutely fantastic seminar called 'Smart Cities for All: The Foundation of Sustainable Business'. Actually, it should have been called 'The Foundation of Sustainable Life' because living is so much more than just business!
Over two days we heard the vision of West Java Governor Ridwan Kamil, the plans of the Ministry of Research, Technology and Higher Education from Ir. Hari Purwanto and the challenges faced by Jakarta from Deputy Governor Oswar Mungkasa. All were well argued, well presented and well thought out. I was impressed especially by West Java's ambitious and far reaching plans.
These were then matched by presentations of experience, expertise and skill by (mostly) Swedish companies who are ready to help Indonesia create their Smart Cities with their technology and know-how. But then this was put into perspective by a very well balanced group of stakeholders, including the Association of Pedestrians, (who put together 'Car Free Day' and were great) and, perhaps surprisingly, The UN Representative for Women.
This I thought was very important: what is the point in having a 'Smart City' with great technology, great transportation, great green spaces and beautiful energy efficient buildings if women do not feel safe in it, if women are not an equal part of it, if woman are still oppressed, harassed and threatened? Well said, Ryce Chancai, and a big 'Thank You' for bringing up that important point.
Cities have to be 'liveable' and making them 'smart' helps a lot but as the results of the four workshop sessions were compiled, it became obvious that none of the above will happen without three things which the enthusiastic delegates decided on in their energetic workshops: First to make a great, smart city you need "Vision". Second you need good policies, regulations and governance to put the vision into action. And Third, you need real, fair enforcement to ensure the results are delivered correctly, and wrongdoers punished!
As Seminar Moderator, I asked the delegates if they thought the current chain of command could deliver these conditions. There was some mumbling and general shaking of heads…. but sadly no resounding 'Yes'. I didn't pursue the point too vigorously, but let us hope the new parliament recently installed and the new government will deliver what the people are clearly asking for: smart, green, safe, efficient, affordable and liveable cities. Perhaps the planning of the new capital will follow exactly that process? Good luck to them in achieving this. We will support 100%.