It is so easy to dismiss the exceptional role of education in our lives. I've heard people say, both here and in Europe, "I just want to get a job as soon as possible and start earning money". Others say "What's the point in continuing to learn, it won't help me in any way". I am very sad to hear these depressing dismissals of education.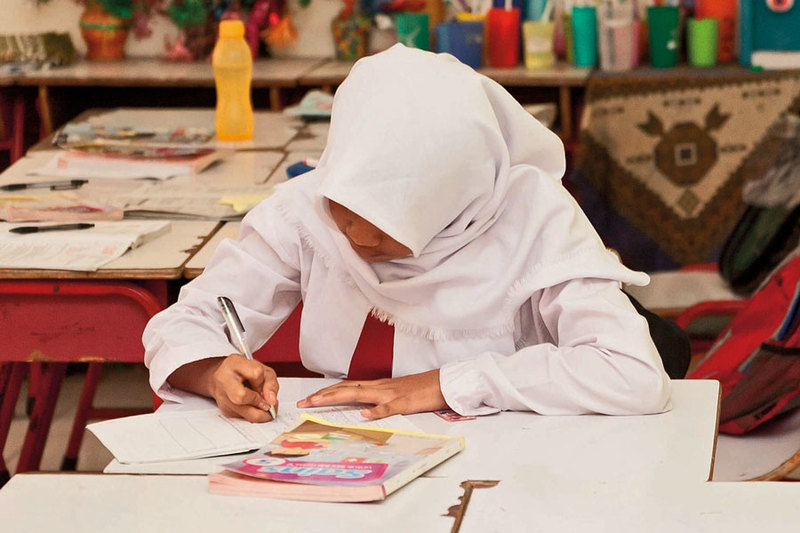 But there are reasons behind them saying this, and it is very likely that the blame lies squarely on the shoulders of these in charge of the education system. Going to school should be fun, challenging, inspiring and fulfilling. If it's not then no wonder kids get disillusioned. It should fill the children with the knowledge and skills they need for the rest of their lives, with the power and challenge they feel can change the world, with the intrigue and enquiry that ensures they never want to stop learning.
But I know it's not like that for most school kids. They are bored, undertaught by underqualified teachers in inadequate facilities, using outmoded and antiquated systems that suffocate learning and often focused on matters irrelevant to their lives. So when I see government officials being jailed for stealing government funds I say "shame on you, that money should go to educating the youth of the country". But it doesn't, it goes to pay for sports cars and bags, apartments and gold, watches and jewellery. Sad.

The benefits of real, inspiring education are so many that it's hard to even make a list but what I know is true is this: educated people are not corrupt, they don't steal, lie or cheat, they care for the environment, they care for their communities, they are not vain, proud or arrogant, they don't boast or show off, they are modest, humble and wise.
Smart people are efficient, work hard and consistently, seek better ways to do things, they collaborate with others, do research and adapt to the new technologies. Educated people see past "insoluble problems' to find innovative solutions, they create new paradigms to overcome difficulties, they never give up when a challenge is important to society.
Smart people are not obsessed by money itself but use it to further their goals, they create jobs by visionary thinking, they care for their country not just for themselves. Education is not just an important factor in the development of a country, it is the crucial factor. And it needs everyone's attention now. But, how to get the uneducated to agree? That's the challenge.