The world really has had its eyes firmly focused on Jakarta over the last six months and especially last month as the progress in democracy and the judicial process were both tested in a very public manner, and viewed with interest worldwide.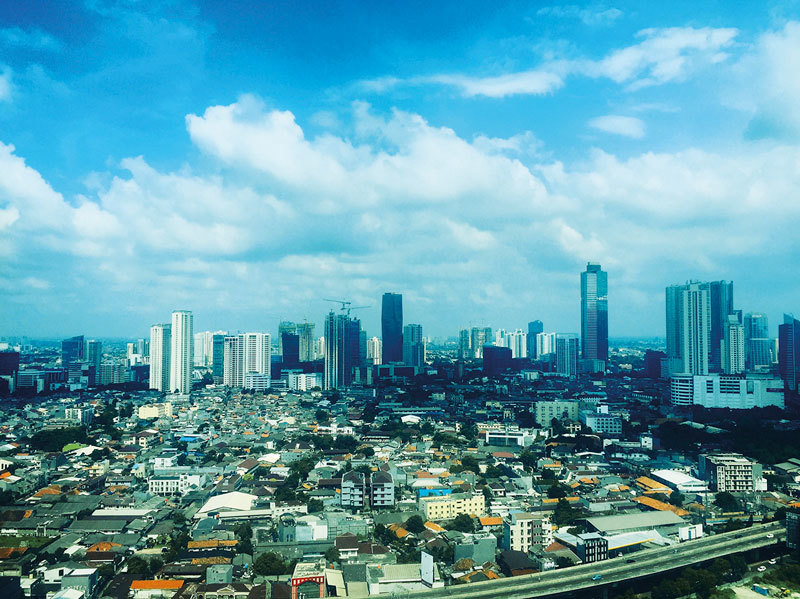 What we have to remember is that Indonesia is no longer an unknown, undeveloped country struggling for recognition and forgiven for its poor performances since it was a relatively new democracy, as was the case during the downfall of President Suharto. It is now a G20 country, the fourth largest democracy and the largest Muslim majority country in the world and as such has to behave in a manner befitting its responsibilities.
Has it done so? Well, we at NOW! Jakarta are not concerned with reporting hard news, we represent the international community who are largely here to work in multinational companies, international schools, the diplomatic service or as experts and consultants, so we don't want to speculate on the way in which politics operate in Indonesia, only comment on the effects on our community.
The main items of concern are:
Has there been any increased threats to our safety and security as we live and work here?
Will the city continue to be livable – and perhaps even improve?
Is the legal framework within which we work operating satisfactorily?
To the first we have to say, there are concerns since the accusations of blasphemy against non-active Governor Ahok produced massive demonstrations which while not turning violent certainly disrupted regular life and felt threatening. Continued virulent rhetoric calling for religious zeal has gone unanswered and unstopped, and is case for concern.
To the second, there are doubts in so far as the Ahok-led city government "strong-armed" many crucial projects forward, trying to accelerate key developments that should have been done 30 years ago, and tried to create an efficient, non-corrupt bureaucracy. This seems to have been unpopular with many who relied on the city's budget "leaks" for their income. So we doubt that any incoming administration, with campaign pledges to fulfill, will be able to continue Ahok's fast track programs, so expect to see delays in infrastructure, health care, education, sanitation, water and reclamation projects. A sad prospect for a city deep in the process of reinventing itself, and desperately needing good news!
Lastly, the justice system does not seem to have been served well by the recent trial of Ahok, the lack of trials of his opponents and the continued incarceration of the JIS teachers and cleaners in the face of strong international criticism, and this leaves us in doubt over the legal certainty for companies and individuals working here, since without a reliable legal system, law and order as well as commercial certainty are far from guaranteed.
Against this rather negative analysis, we have to note that investor confidence has actually recently risen with an new upgrade from Standard and Poors, so is it all gloom and doom? Perhaps not yet, but to help us understand the context better we asked some foreign Ambassadors to comment on the situation.
---
Here is their input:
H.E. Kyle O'Sullivan
Ambassador of Ireland to the Republic of Indonesia
"Obviously, as a keen and sympathetic observer of Indonesia, I have been following the election very closely, and the governor's trial also. I'm sure other foreigners living here have too, as have observers around the world. Indonesia is an important country globally, and what happens here matters, globally as well as locally.
Living in this city, I couldn't fail to notice the controversy and tensions over the past few months. The perspective I take is that Ireland and Indonesia are both committed to the Universal Declaration of Human Rights as well as the International Covenant on Civil and Political Rights. Both countries strongly support freedom of thought, conscience and religious, as well as freedom of expression. Blasphemy laws touch on very sensitive issues of course, and it is for each country to find its own way to balance rights and obligations, so as to maintain tolerance and harmony. But I believe – as set out in last week's EU statement - that laws which criminalise blasphemy when applied in a discriminatory manner can seriously inhibit our freedom of expression and freedom of religion. These freedoms are interdependent, and they support the exercise of democracy, rather than limit it.
Indonesia has a lot to teach the rest of the world about moderation and about cherishing diversity. I urge Indonesia to uphold its proud and long-standing tradition of pluralism and tolerance, and to be an example of successful diversity for others to follow."
---
H.E. Moazzam Malik
Ambassador of UK to Indonesia
"I know Ahok. Admire his work for Jakarta. Believe he isn't anti-Muslim. Praying for Bu Vero and his kids. Leaders must step up to protect tolerance and harmony." (via Twitter)
---
The European Union Delegation to Indonesia and Brunei Darussalam issued the following statement in agreement with the EU Heads of Mission in Indonesia:
The European Union takes note of the decision of the North Jakarta District Court on the case involving Governor Basuki Tjahaja Purnama delivered on 9 May.
The European Union has always praised the leadership of Indonesia as the world largest Muslim majority country, a strong democracy and a country with a proud tradition of tolerance and pluralism. We call on the Indonesian government, its institutions and its people to continue this long standing tradition of tolerance and pluralism.
Indonesia and the European Union have agreed to promote and protect the rights enshrined in the Universal Declaration of Human Rights and the International Covenant on Civil and Political Rights such as the freedom of thought, conscience and religion and freedom of expression.
The European Union recalls that those freedoms are interdependent, interrelated and mutually reinforcing rights, protecting all persons and protecting also the right to express opinions on any or all religions and beliefs in accordance with the international human rights law.
The European Union has consistently stated that laws that criminalize blasphemy when applied in a discriminatory manner can have a serious inhibiting effect on freedom of expression and on freedom of religion or belief.