In its 490 years of existence, Jakarta has gone through a lot. Just like any other birthdays, its anniversary calls for not only celebrations, but also a reflection on milestones and moments that have passed. Some key inflection points, as discussed below, mark high moments in the current period of transition. Looking ahead, here's hoping for the best in this age of uncertainty.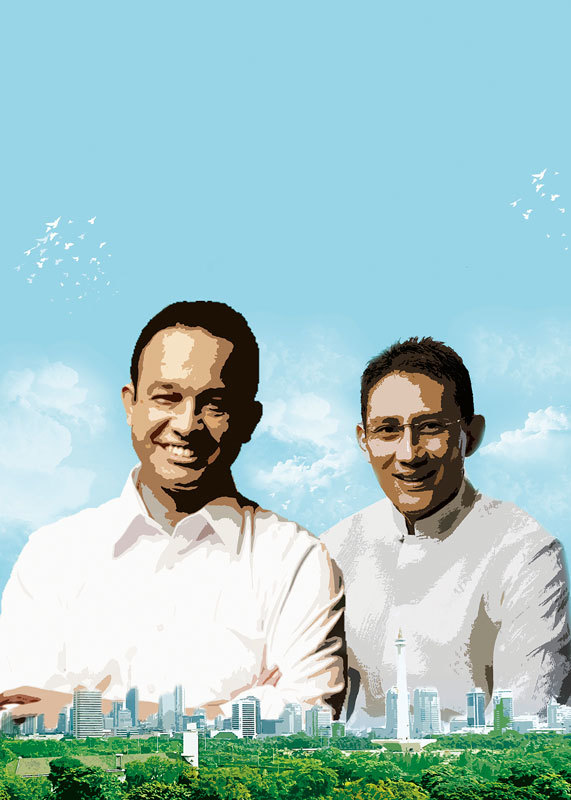 Leadership in Transition
Unmistakably, the recent Jakarta gubernatorial elections have changed the landscape of Indonesian politics. Not only was it a contest for the hottest seats in the country, the bitter and polarising election was also seen by many as a way for 2019 presidential hopefuls to test the waters.
With a few months left in office, Vice Governor Djarot Saiful Hidayat is working hard (and solo) to realise his remaining programmes. Outgoing Governor Basuki Tjahaja Purnama, who on May 9 was sentenced to two years in prison for "a criminal act of blasphemy", has been detained even as he appeals the verdict to Jakarta High Court.
In October, incoming Governor Anies Baswedan and Vice Governor Sandiaga Uno are poised to take office. The two, who ran a popular campaign geared towards creating employment and providing better housing, are expected to fulfil those promises. Voters will hold them true to their words to come up with a cheap housing programme that's so cheap it will come with "zero down payment". Another campaign promise, run under the slogan "OK-OCE" (One Kecamatan, One Centre), seeks to create as many as 200,000 new businesses in Jakarta and establish business centres in 44 kecamatan (districts).
Airport Development in Kepulauan Seribu
In early May, Purnama and Hidayat announced plans to resume the construction of the Pulau Panjang Airport in Kepulauan Seribu. The project had been on hold for 11 years due to corruption allegations. Under the current plan, development of the airport will be implemented through a public-private partnership. The tender will be open to public, with the auction winner granted the license to build the airport as well as resorts around the island, à la Maldives. Once operational, the airport is expected to be a direct gateway for tourists, as well as serve as an evacuation route.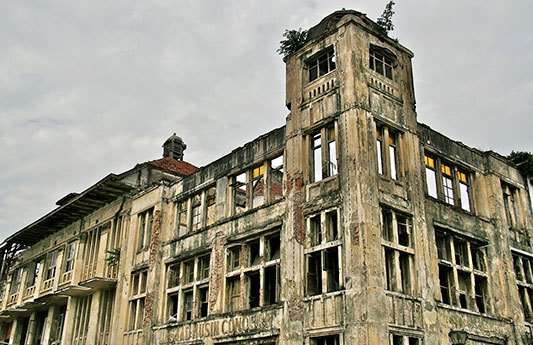 Revitalisation of Kota Tua
Sharing the same vision as the late former Governor Ali Sadikin to establish Kota Tua (Old Town) as a cultural and heritage centre, in 2014, then-Governor Joko Widodo and Vice Governor Basuki Tjahaja Purnama launched a series of ambitious plans to revamp the historic area. Under their leadership, the provincial government established the Jakarta Endowment for Arts and Heritage, a non-profit consortium consisting of government-owned companies, private companies, artists, architects, historians and experts in the field. A corporation called Jakarta Old Town Revitalisation Corporation was also set up to carry out the plans in accordance to guidance by the consortium.
Kota Tua is an area about 1.3 square kilometres wide spread across parts of North and West Jakarta. In the early 1600s, it served as home to the headquarters of the Dutch East India Company (VOC). Despite its long history and cultural importance, many of the heritage buildings there are in a critical state of disrepair. The revitalisation plan aims to preserve the authentic design of the buildings but also adds a number of facilities, such as parking lots, parks and space for hawkers.
In the same plan is a project to turn a 600-metre stretch of the Krukut River along Jalan Kali Besar Timur and Jalan Kali Besar Barat in West Jakarta into a clean river with a public park, taking inspiration from Cheonggyecheon Creek in Seoul, South Korea. Meanwhile, Jalan Kali Besar Timur will be turned into Kali Besar Park, an area of "inhabitation, recreation and education". Construction will continue up to Kali Pakin and the Fish Market in North Jakarta.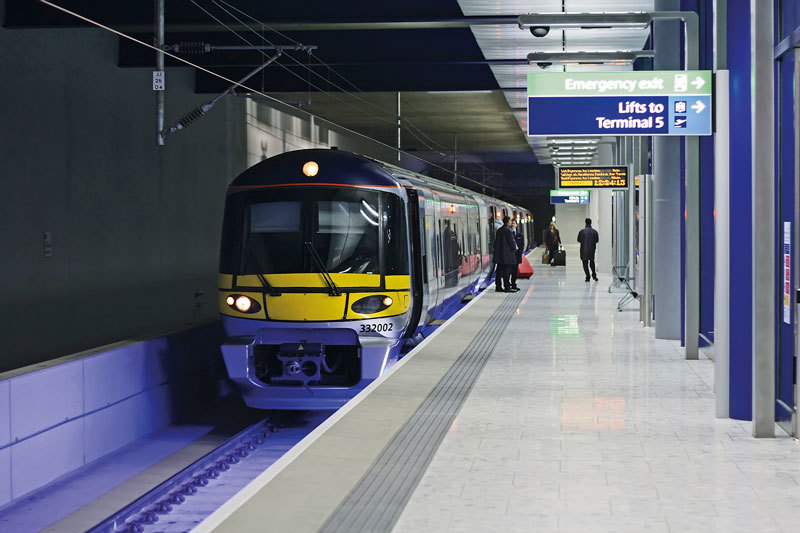 Jakarta's Airport Express Rail Link
Following delays, a commuter line linking Central and South Jakarta to the Soekarno-Hatta International Airport is finally scheduled to open in July. According to local news reports, for starters, the train will be ready to take on 33,000 passengers on 80 commuter trips daily between the airport and Sudirman Station in South Jakarta. With ticket prices ranging from IDR 100,000 (USD 7) to 150,000 (USD 11), the trip will take around 46 minutes from Sudirman Station to Soekarno-Hatta Airport, while a full trip from Manggarai is predicted to take 54 minutes. The train services are run by PT Railink, a joint venture owned by PT Kereta Api Indonesia and PT Angkasa Pura II, both state-owned enterprises. The company is also cooperating with local banks to provide e-ticketing service, so passengers can book tickets online or through a mobile app.