The "Insiders' Guide to Jakarta Startups", which was developed as a guide for aspiring entrepreneurs who are interested in joining the burgeoning startup ecosystem, was officially released on 6 June.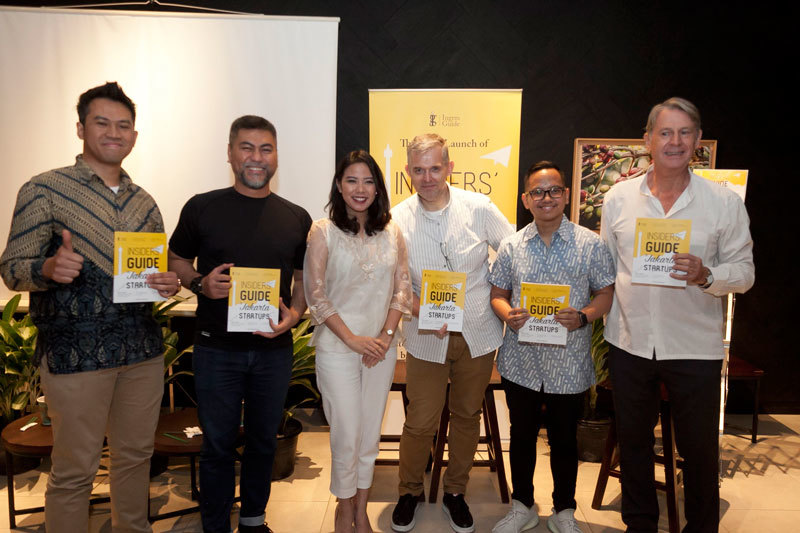 Written by Dila Karinta and Bettina Herz, and published by PT Phoenix Communications, it is a compilation of in-depth interviews with founders of startups. The book provides readers access to tips and tools for aspiring entrepreneurs and aims to inspire them to develop their startup in Jakarta.
Irzan Raditya, Co-Founder and CEO, Kata.ai; Norman Sasono, Co-founder and CEO, Bizzy Indonesia; Rifki Pratomo, Founder & CEO, Andalin; and Boye Hartmann, Founder & Group CEO, Y Digital Group Asia— all of whom were interviewed for the book—were present during the launch event to share their expertise on the world of startups.
The book was the result of many discussions between authors Dila Karinta and Bettina Herz.
As the capital city of the largest economy in Southeast Asia, Jakarta serves as an attractive landing pad for entrepreneurs from neighbouring countries and home to most of the startups operating in Indonesia. The journey strongly contributed to the USD 4 billion investment the Indonesia digital sector saw in 2017, drawing light to how the industry players in Jakarta have built themselves a strong tech ecosystem among generations of entrepreneurs, investors, media, and the government to support the nation's startup landscape as enablers through the many secret local recipes to startup growth and sustainability.
Out of a population of 264 million, we have 66.5 per cent of youngsters of 15-65 and 54 per cent urban population that is the demographic that supports the growth of nation-wide digital transactions. Over 105 million of the total population are Internet users. It's a huge market to address and tons of uniquely varying pain-points to aid – with still a big room to grow. Indonesia is also home to four out of ten Southeast Asian unicorns across all verticals, and our digital sector had an exponential 60-fold growth in the past 5 years - so we must be doing something right.
In "Insiders' Guide to Jakarta Startups", 32 of the most influential players in Indonesia's tech ecosystem exclusively contributed their insights, first-hand experience and market-tested lessons - answering the most important questions of creating one's own business.
The stories presented within provide technical advice and aims to inspire people along the lines of knowing one's strengths and weaknesses, educating oneself, and keeping everything balanced in order to ensure a smooth ride during the venturesome journey.
Each of the founders shared their own journey from the founding of their startup, highlighting their experiences along the way.
The "Insiders' Guide to Jakarta Startups" provides information on the co-working spaces, programmes, events and investors in Jakarta that the readers can consider as their approach strategy into the market. The guidebook is for anyone who wants to do something different in their lives; it's for innovators, startup fans, creative thinkers, tech enthusiasts, and entrepreneurial minds seeking for advice and inspiration; it's also for professionals who strive to start their own company; and for everyone trying to understand what it takes to set up a business in the Indonesian capital.
In Dila's words: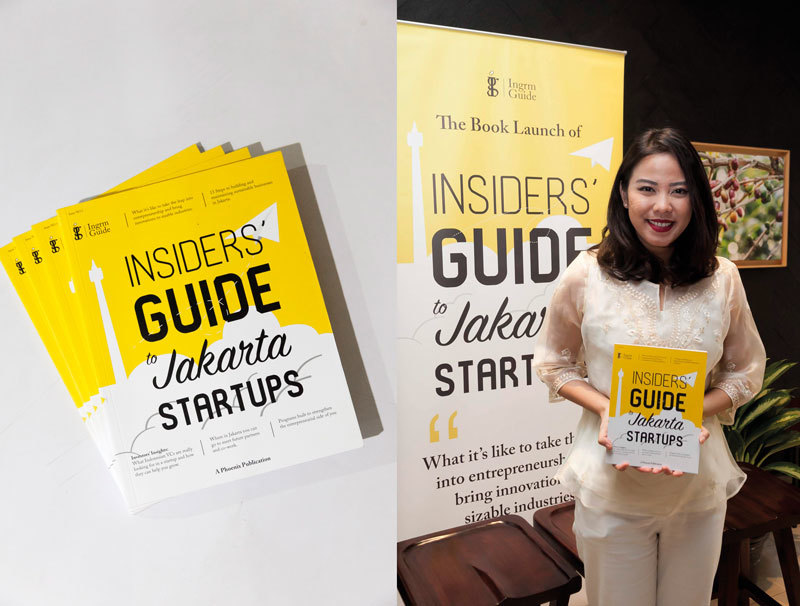 I met Bettina Herz in 2016, when she arrived from Germany to work at one of the most active VCs in Indonesia, which I was already a part of. We were both there to manage several different projects separately; from community building, acceleration programmes, partnerships, investor relations, to media outreach. Sure enough it got us connected to many amazing thought leaders in the startup industry – be it seasoned venture builders, top corporate executives, and prominent investors.
Since we were living in the same building, it became kind of our habit to get together for dinner and we almost always got to exchanging inspiring stories about our long days at work where we usually had to opportunity to meet these various inspiring individuals on a daily basis.
On the other side, we were also exposed to hundreds of idea-stage and seed-stage startups that we knew had a lot of questions about growing their well-thought ideas the right way into a successful and sustainable business. Not to mention the foreign startups who were eager to learn about the Indonesian market and how its startup ecosystem works.
Therefore, my discussions with Bettina mostly ends with contemplating how we wish we could share the knowledge and mind-opening stories we had the pleasure to hear from the previous mentioned industry leaders to these aspiring entrepreneurs. Having the common knowledge that at least 80 per cent of startups die in their early-stage, we believe these motivated entrepreneurs could use all the information they can get from experienced players.
Their collective experience and the facts they shared gave us the idea to simply take notes whenever we met with these accomplished mentors, CEOs, and investors. Casual meetings became informational interviews. Then Bett and I developed what we thought was a good step-by-step set of chapters for 'readers' to understand the process of validating ideas and build them into a successful and sustainable business.
We were surprised to have all of these top-tier ecosystem insiders' who were willing to open the doors for us and let us have a look behind the scenes of Indonesia's thriving tech startup scene – and let us share their information in the form of a guidebook.